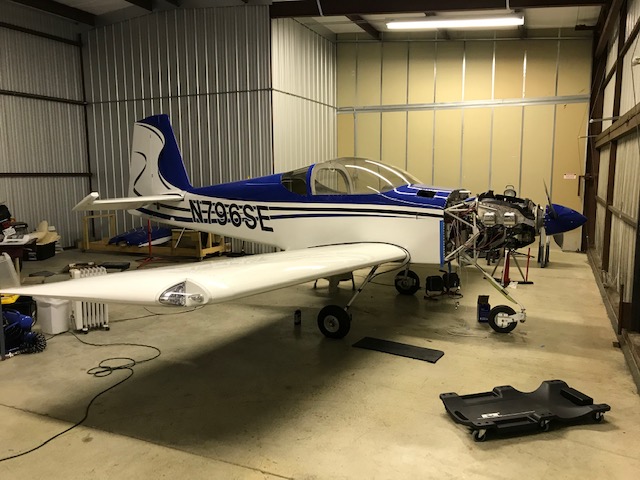 N796SE
John Ely
Currently painted and on the stages of final systems installation.
================================================================================================================================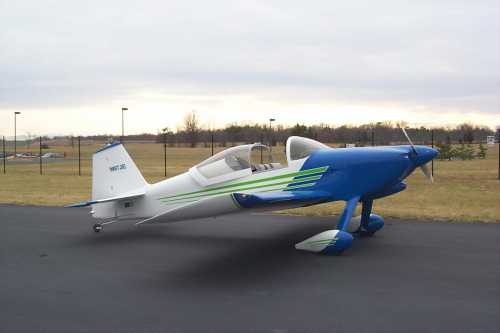 Van's RV-6 N97JE
John Ely
My project, began the day (Fall 1993)that Bob Jacobs took me for a ride in his RV-4. Until that time, I had been somewhat satisfied by my experiences with a Kitfox Model 3 that my father and I had just finished. But after that ride, I went home and called Van's Aircraft for an info pack!
The empennage kit arrived on December 3, 1993 and away I went. Again, my earlier experience building the Kitfox got me started in the right direction, but I was not really sure about all those 14,000 rivets in my future so I attended a two day hands-on metal working class in Frederick, MD with George Orndorff. By far, that was the best investment that I could have made. Besides simply seeing exactly how the components should be handled, George demonstrated clearly that the quality of construction attained is directly related to the quality of tools used. I went home and threw away my old rivet gun and invested lots of money (that proved to be well worth every cent) on new tools and equipment.
From then on, it was just a matter of steady work and saving my pennies 'til I could afford to purchase the next kit. In all it took an estimated 2,500 man hours over five years of very part-time work to finish. It also took the help of several good friends and an understanding wife to help with those tough jobs that needed an extra set of hands.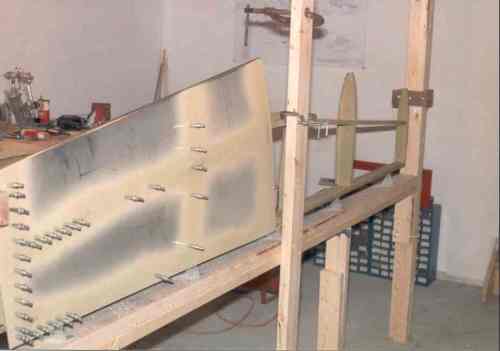 Horizontal stabilizer in jig December 1993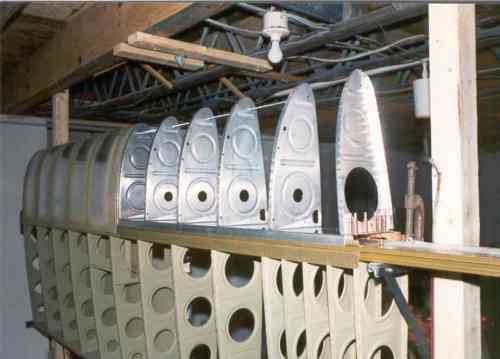 Left wing jigged and ready for skins December 1994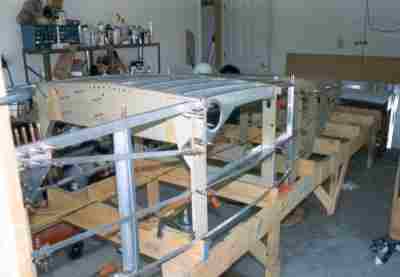 Basic fuselage jigging - August 1995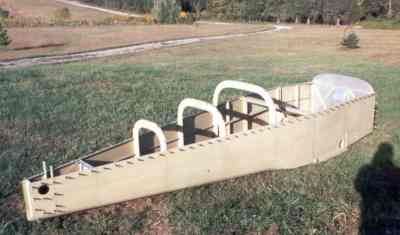 Fuselage just removed from jig - 'Canoe stage' September 1995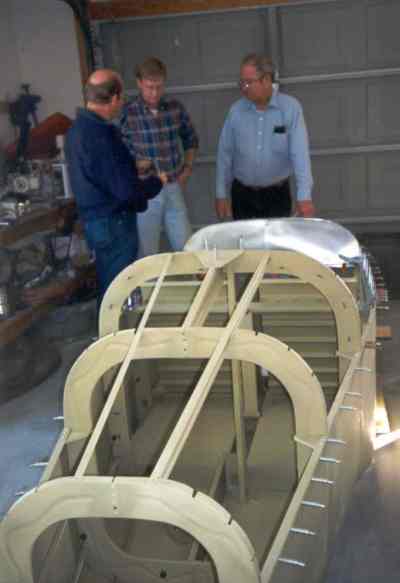 Technical counselor inspection, October 1995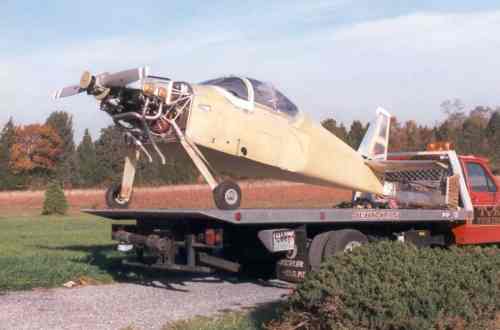 Going to paint shop - Fall 1997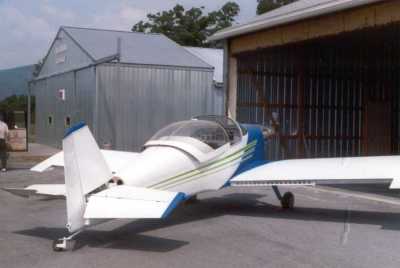 Almost ready ! August 1998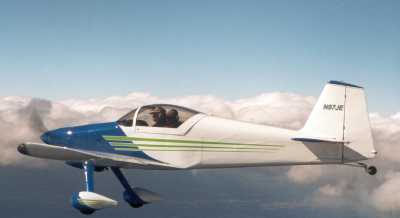 Finally flying!
My first flight occurred on September 14, 1998 and was quite an exciting event! The carburetor float got hung up in the wide open position and the engine consequently ran extremely rich. Due to the backfiring and rough running engine, I only took enough time to make a quick circle of the field with a very abbreviated approach to stall just to make sure that it would be controlled at low airspeed. On short final, the prop stopped and great praise must be given to the design, because the plane handled absolutely perfectly. After what was probably my best landing - a nice three pointer - I got out to see lots of gas just pouring out the bottom cowling!
Needless to say, my elation at having flown my own creation was a bit dampened by having to get a car to tow me back to the hanger. But after a new carb, and a bit more testing, the plane has proven to be an exciting but very predictable and enjoyable plane to fly.
Thank you, Van !