RV-4, N91AB RV-4, N91AB was built from July 1989 thru April of 1991. This was my first home built project I ever build. It took 2900 hours to build, but I had a great deal of help from fellow pilots and home builders. My good friend Al Stumbough put in over 1000 hours in and worked with me most days. After learning the basics of riveting, the project went together well. Van's drawings and work book left some, but few questions and they are by the phone in the morning and evening to fill in the blanks. The RV-4 in my mind is one of the best planes available, the speeds are near 200 MPH top, with just over 50 MPH stall. They are also capable of aerobatics with + and - 6 G's.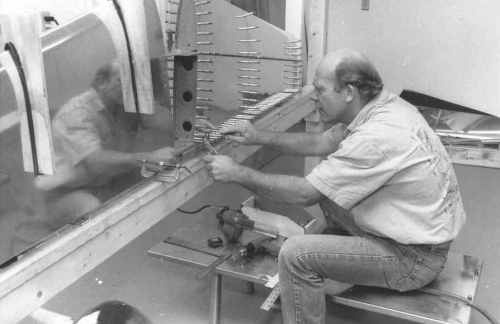 Horizontal Stabilizer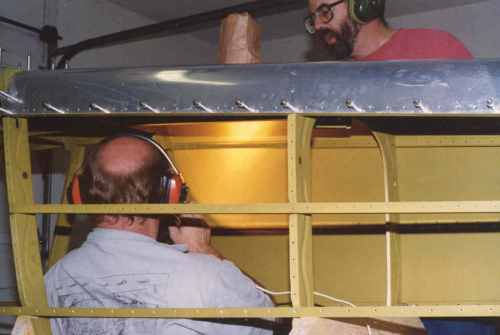 Skinning Fuselage with Al Stumbough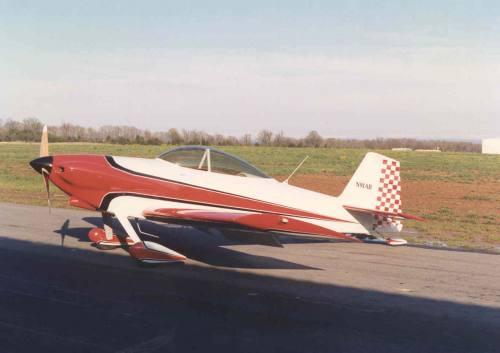 RV-4 N91AB
Aeronca Champ, NC1326E The Champ was my second project. Tom Schwietz my partner and I picked up NC1326E in Baltimore Md. in 1992. It had not flown since 1974 and was totally in parts, in the back of a garage, even the engine was torn down. Tom put the engine back together and I did the airplane. I had help on this project especially from Al Guay in the paint and finishing part.
The champ is now a club plane with 10 members and has flown over 1500 hours since it was rebuilt. Al Guay, Juergen Nies, my wife Bonnie and I along with John Ely in his Kitfox, and Bob Madcafe in his Pacer flew the Champ to Sun n Fun and back in 1997. It was a nice two day flight both ways.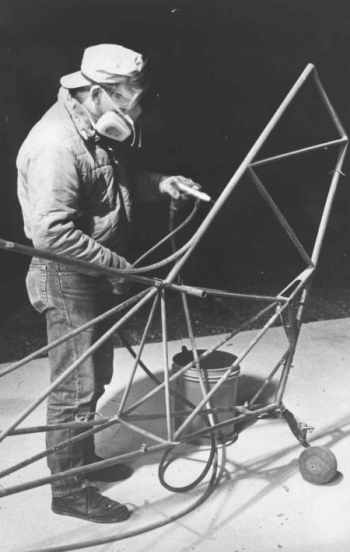 Sandblasting Champ Fuselage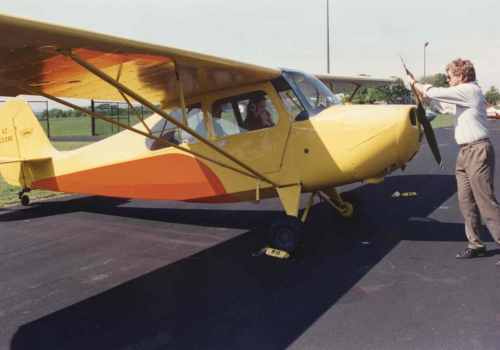 Steve Beaver ready for Young Eagles Flight
Van's RV-6 Many of you may remember Gerd Arens (sp?) who built an RV-6 several years ago in Winchester. He had a few problems handling the plane and ended up with several dings and dents. Tom Schweitz and another partner bought the plane and along with Bob Jacobs have been repairing and rebuilding the wings and fuselage exterior.
As of the middle of January, 2001, Bob has finished the exterior renovation, the wings are back on and it is awaiting some cockpit and propellor work. It should be flying again in a few months.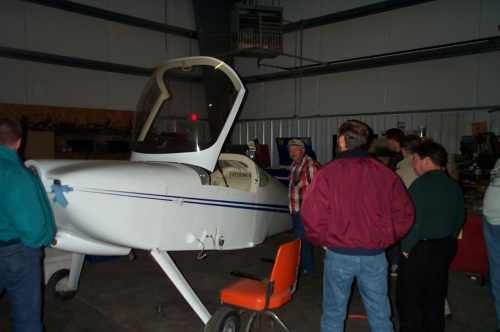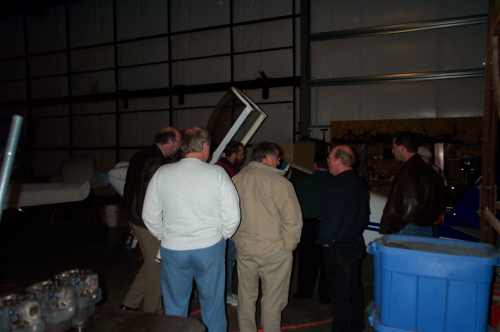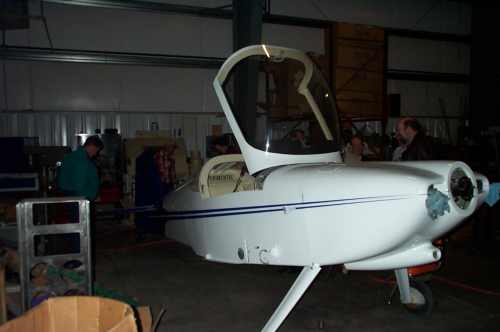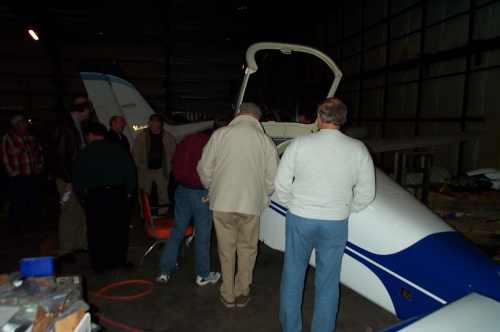 March 2001 Well, Bob was able to finish and sell the RV-6 in early March 2001. This is how it looked after final assembly.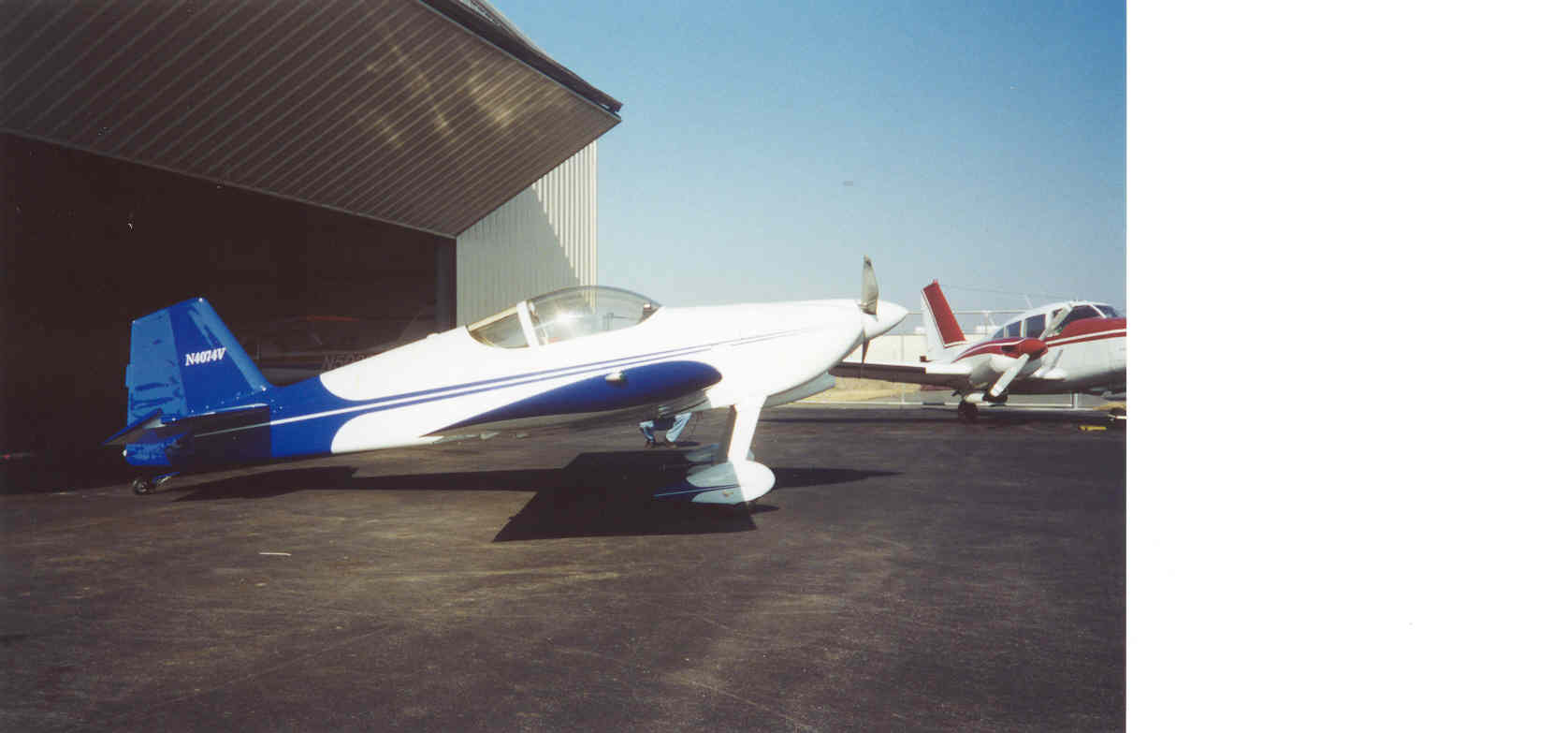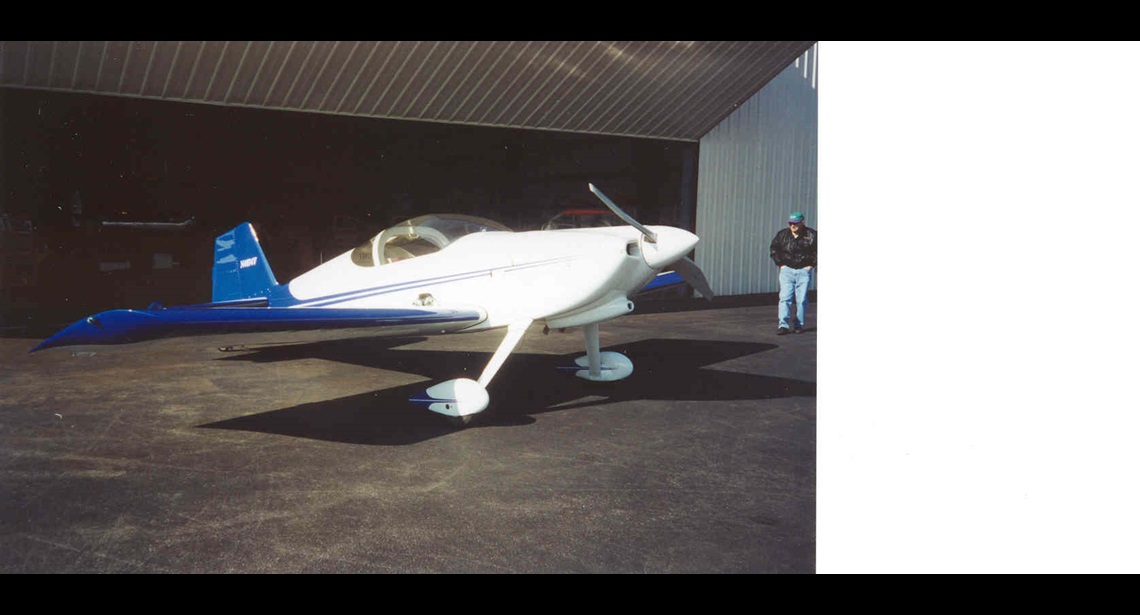 Pitts Special, N51SJ