2022-12-30 Fly out to Smoketown
31st Dec 2022
By Juergen Nies
We have tried multiple times to fly out to Smoketown, PA (S37) but the weather never cooperated. After teasing us a little by going back and forth the weather finally came through and provided us with a great day of flying. The temperature was in the mid to high 50 F and clear and smooth skies.
Christopher Blanco and his friend Jeff (rented Piper Warrior) and Stan Kerns with his granddaughter Mackenzie (in Stan's Mooney) flew out of Winchester. I was also going to fly my Pacer out of Winchester, but I had a dead left magneto when I did the engine check. I was able to get hold of John Ely before he took off in his RV-7A from Front Royal so he stopped by at OKV to pick me up (thank you John!).
The flight was very smooth at 3,500 feet and after about 45 minutes we landed at Smoketown to wait for the other two airplanes to arrive. As soon as everyone was ready we walked the short ¼ mile to "DJ's taste of the 50th". It was a busy place; we had to wait for about 15 to 20 minutes before a table for six was available. The food was good and it's always fun to sit with friends to talk about aviation.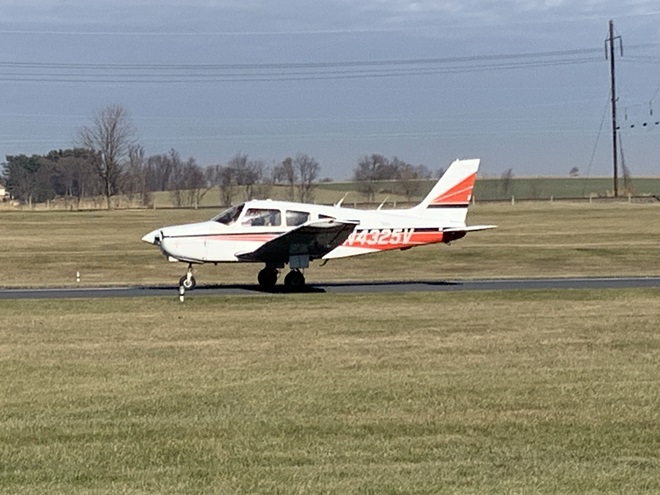 Christopher and Jeff arriving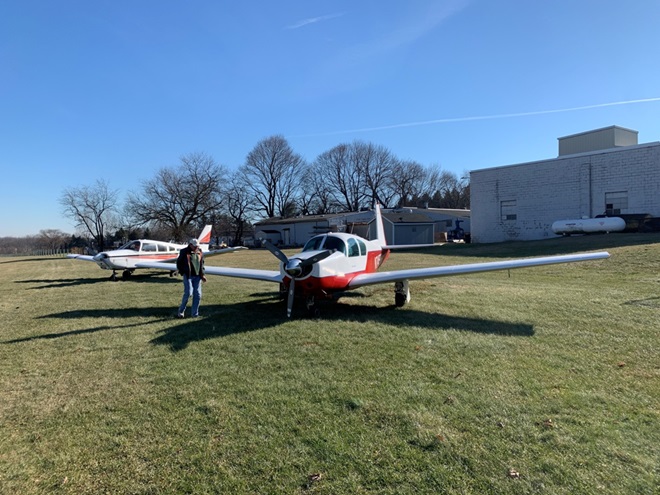 Ready to walk to the restaurant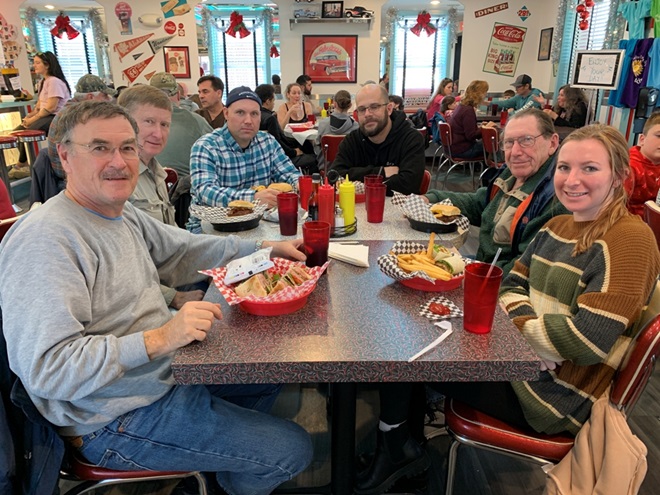 Enjoying lunch and aviation talk
After lunch we enjoyed the short walk back to the airport. John and I took off first and then joined up with Stan and Christopher to take some air to air pictures.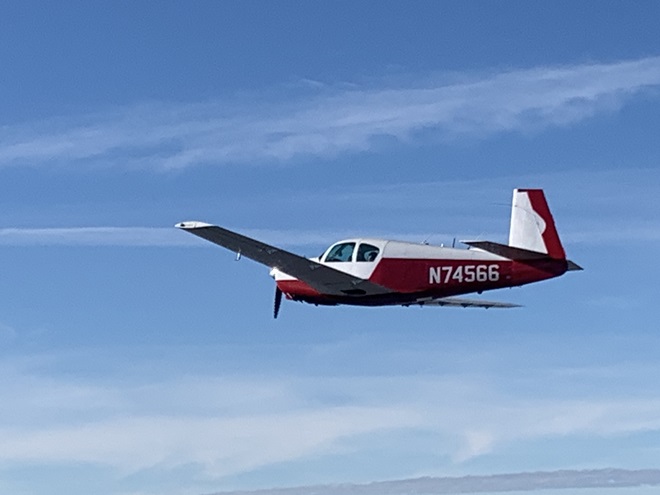 Stan and Mackenzie on the way home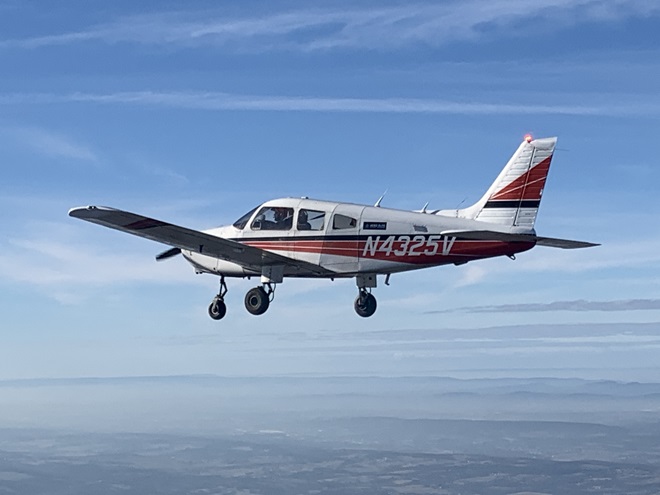 Christopher and Jeff cruising
I'm glad we finally made it to Smoketown, even though my Pacer didn't. I can see us come here again next year (weather permitting).
Fly safe, Tailwind and enjoy the ride,
Juergen