Dec. 9th, 2022 Keenan Wolfe's RV-8A first flight
10th Dec 2022
By: Juergen Nies
Friday December 9th was the day for Keenan to fly his RV-8A for the first time. A lot of work has gone into building the airplane, and the day had finally come to take it to the sky. His family was there to watch as well as John Ely (tech counselor), John Munroe (Chapter President) and Juergen Nies (Chapter Treasurer).
After a good preflight it was time to start the engine and check the systems. All was good and Keenan took of from RWY 14 in Winchester, VA (KOKV). He climbed to altitude to check everything out and reported over the radio that the aiplane was flying straight and level and the engine is running fine. After staying up for a while it was time to land. He did one low pass to get the feeling for the approach and then set it down on the runway.
Job well done and big smiles from Keenan and his wife.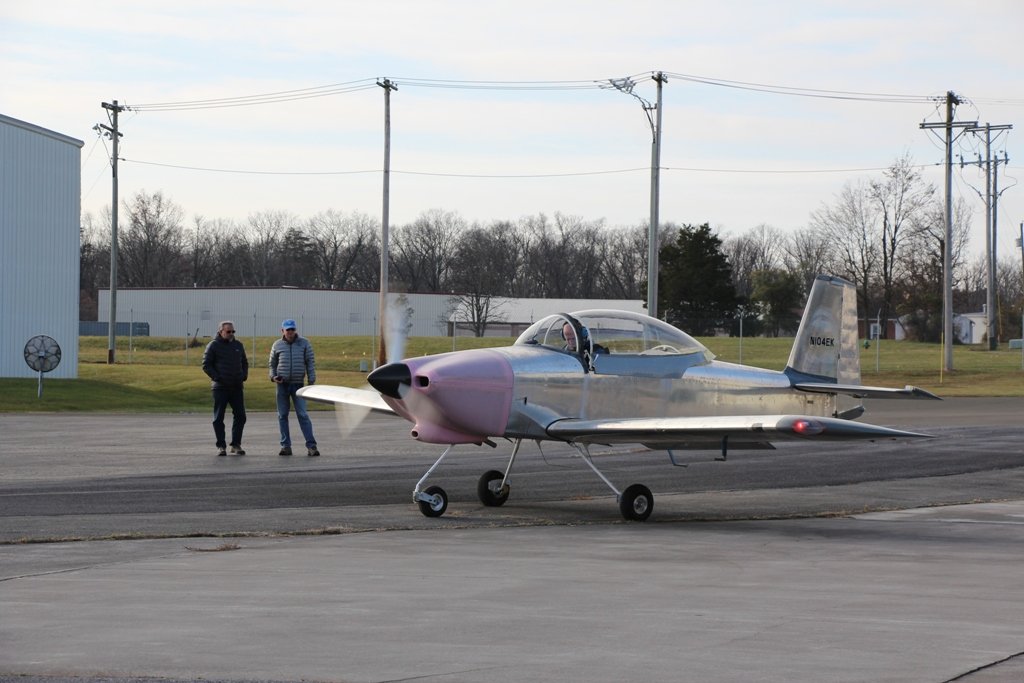 Checking the Systems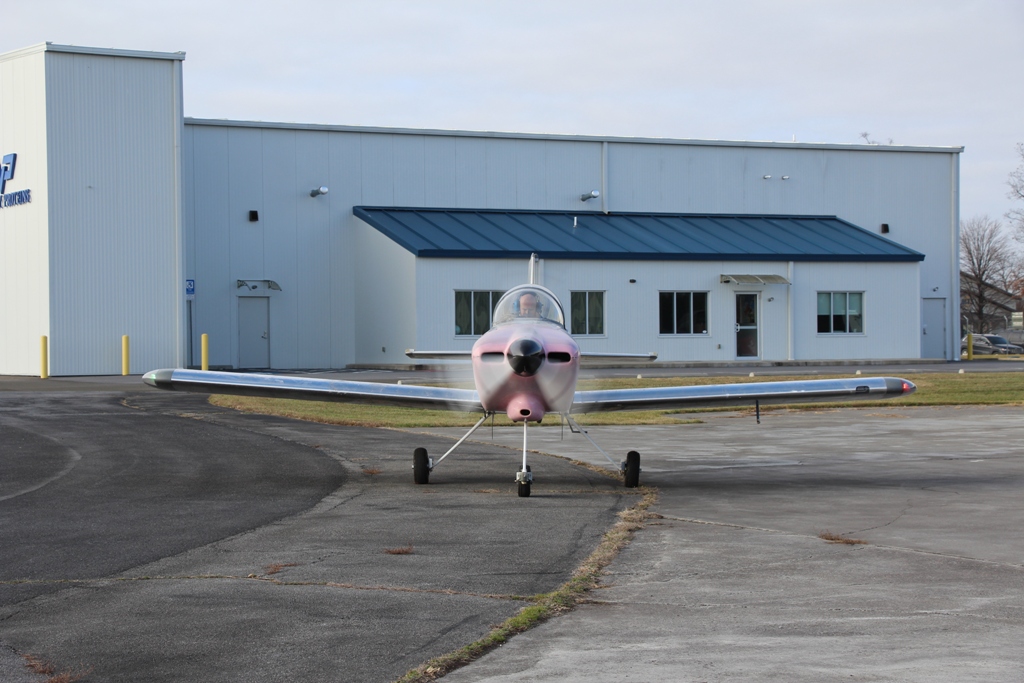 Engine running fine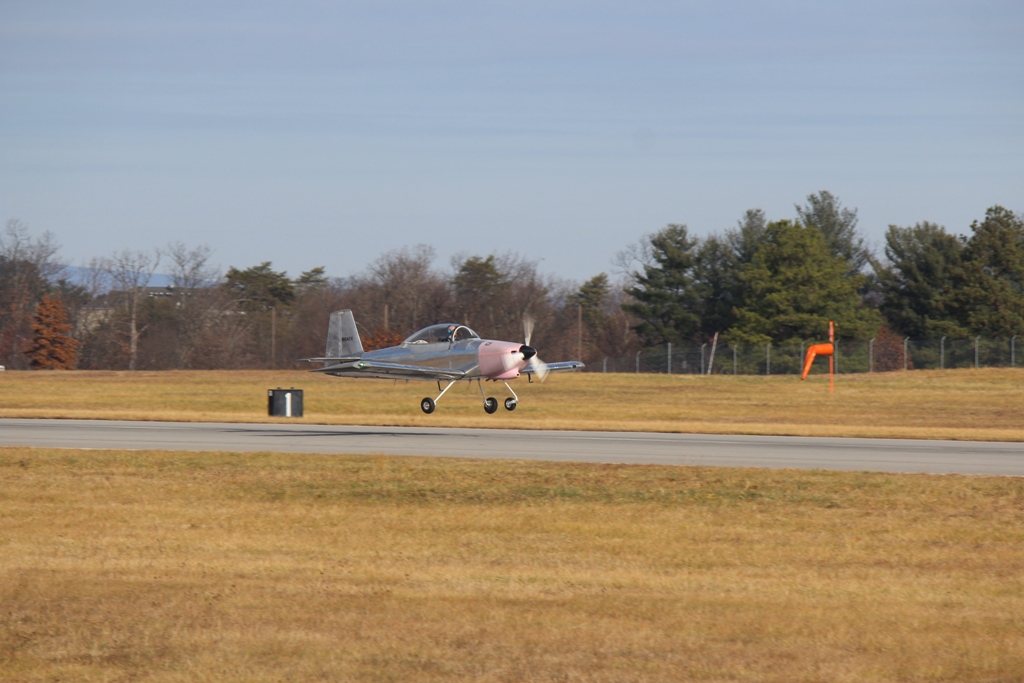 First time leaving the ground!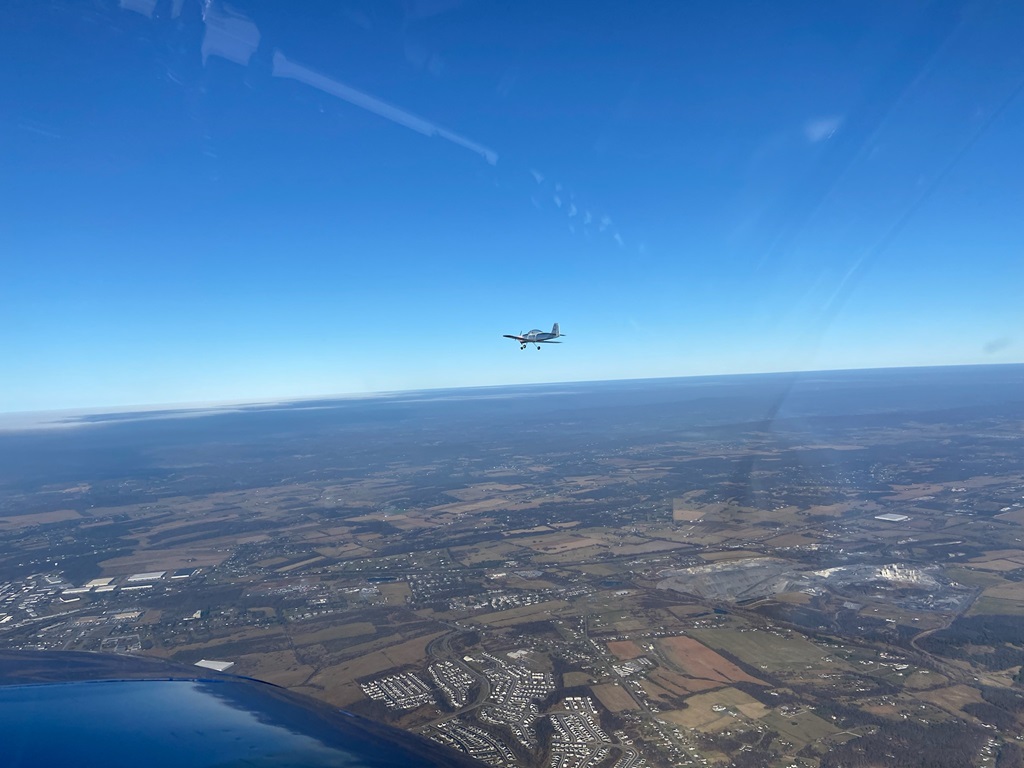 Airborne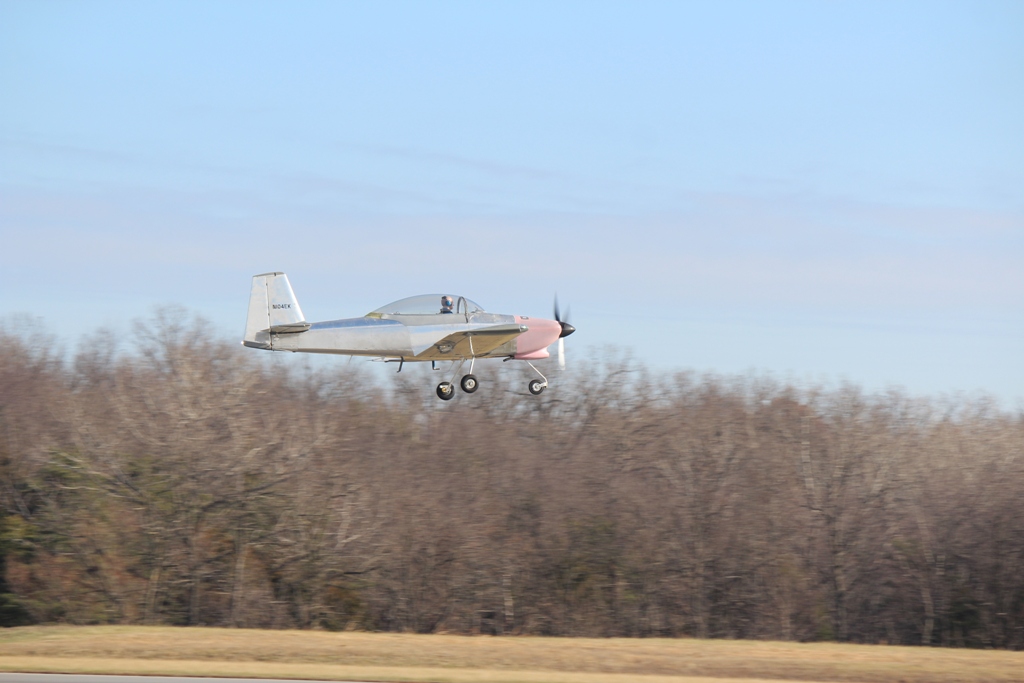 Low pass to get a feel for the landing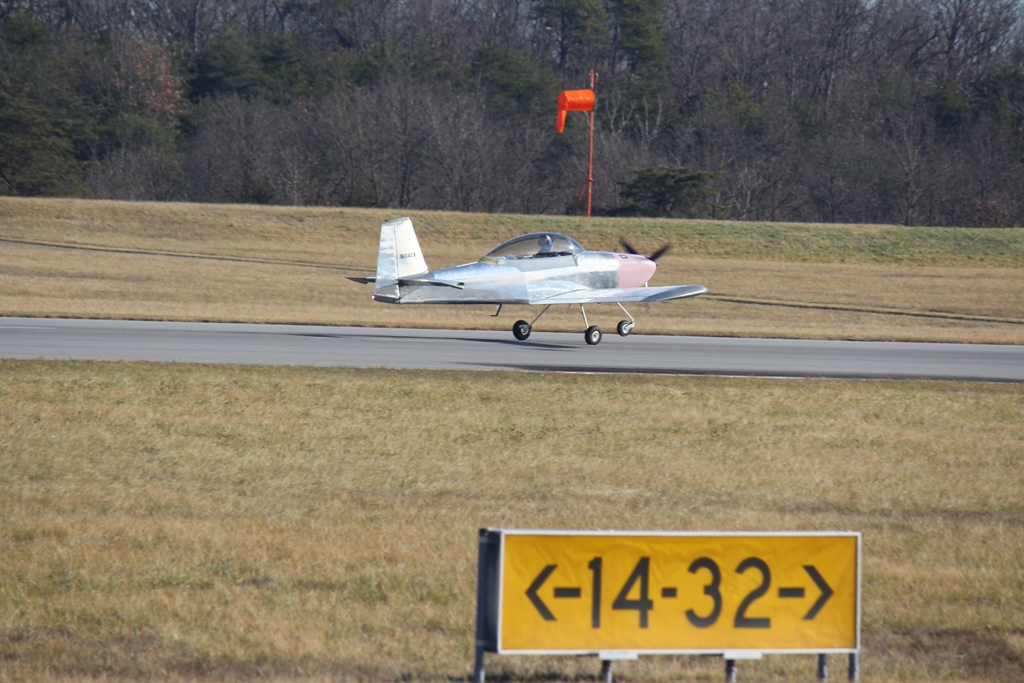 First touch down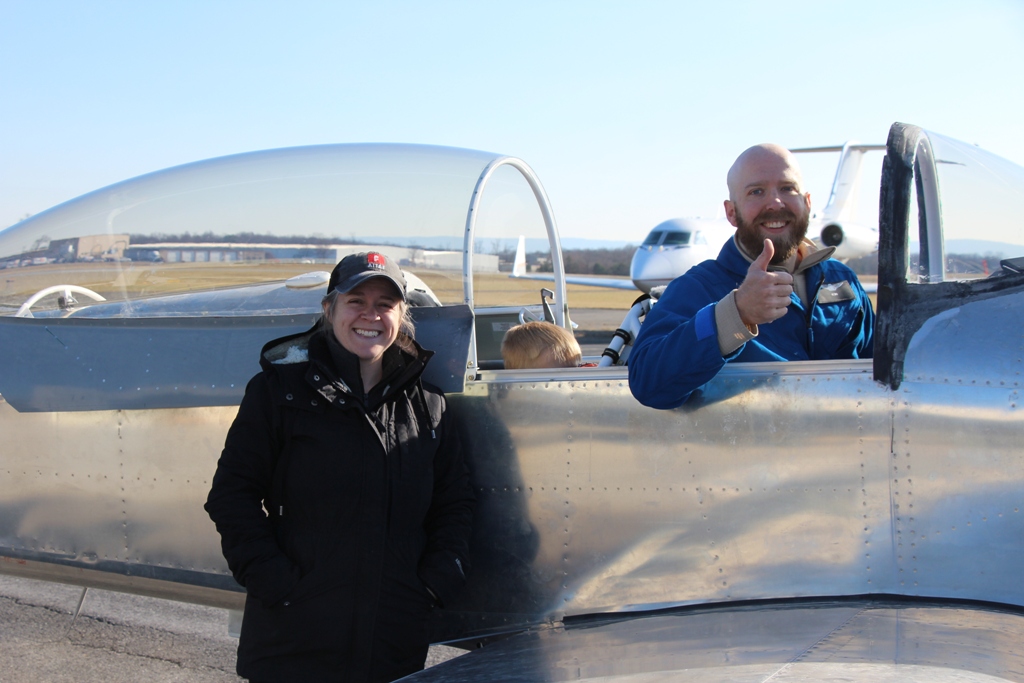 Big smiles