The groundbreaking for the new Winchester Airport terminal took place on Wednesday March 1st at 2:00 PM. David Ames, Stan Kerns and Juergen Nies represented our chapter at the ceremony. The weather cooperated with lots of sun and mild temperatures. The turnout was very good with many people attending. Local and Virginia state officials (including the Virginia Lieutenant Govenor Ms. Winsome Earle-Sears) attended as well as many airport tenants.
Soon we should see the heavy equipment move in to start construction. It will be a little bit of an inconvenience for a while, but it will be worth it at the end.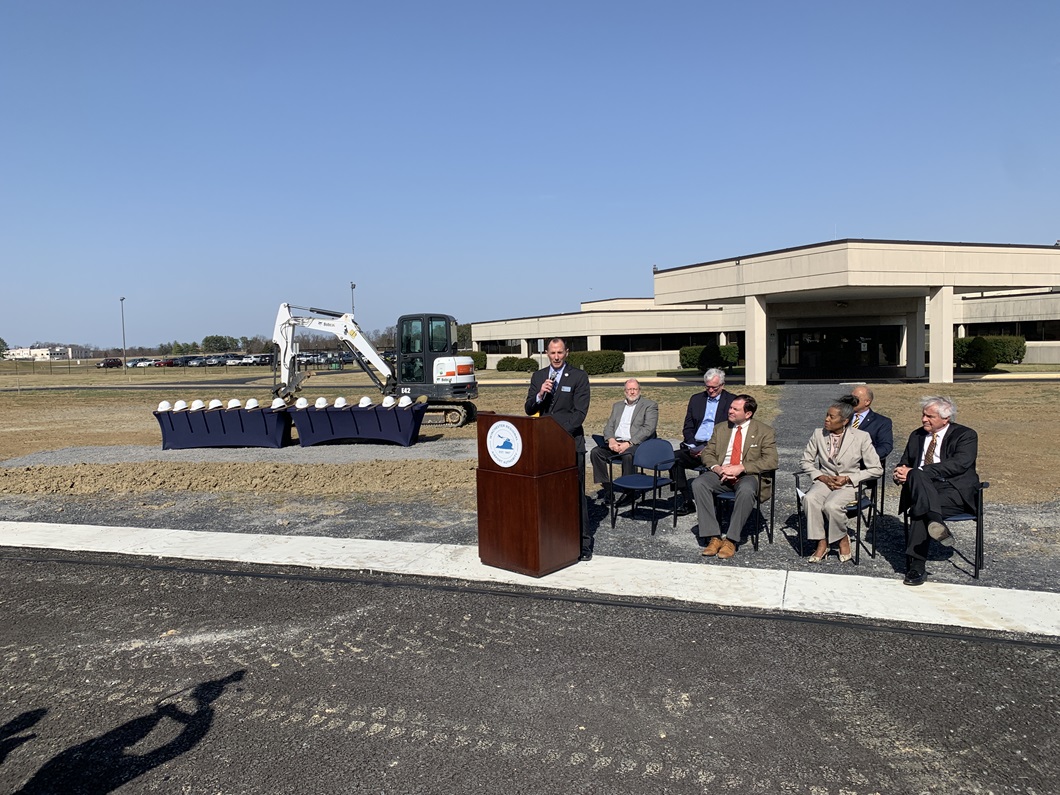 Airport Manager Nick Sabo addressing the crowd (Lieutenant Govenor front row second from the right)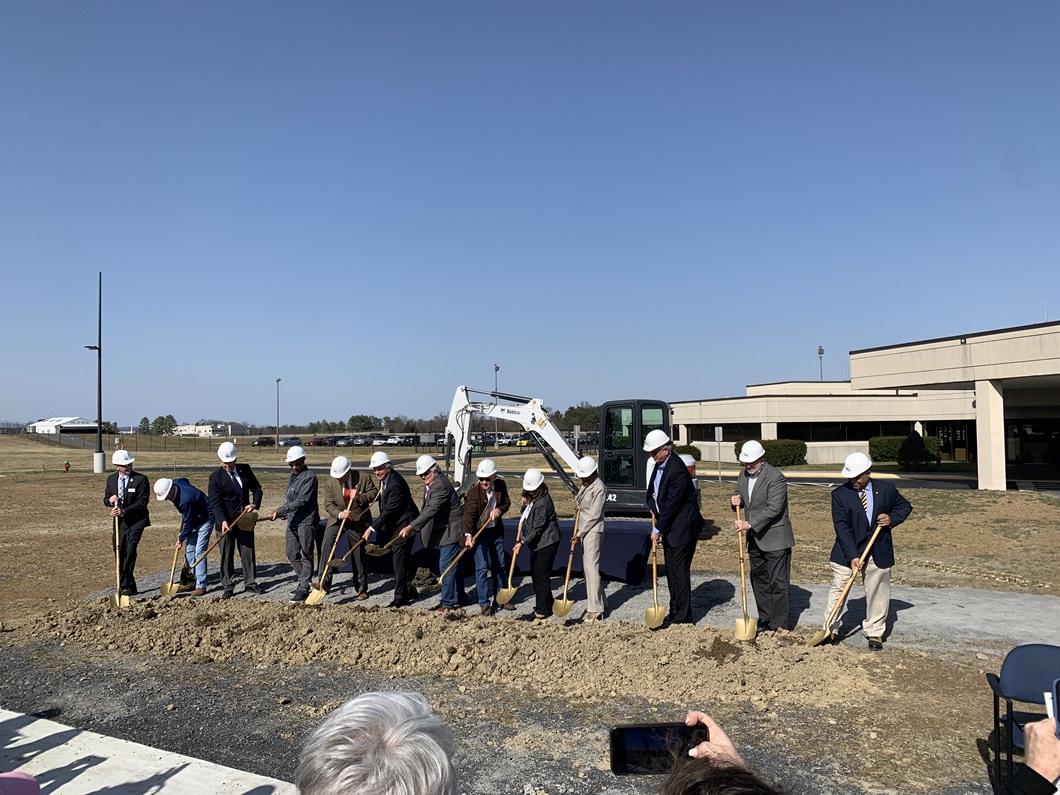 The first dirt is being moved.