2nd Dec 2022
Kyle Wallace (our EAA Chapter Young Eagles coordinator) is building a RV-12is.
All of the empennage and wing sections are completed as of November 28th. The shop is rather crowded at the moment as I haven't found a safe place for both flaperons yet.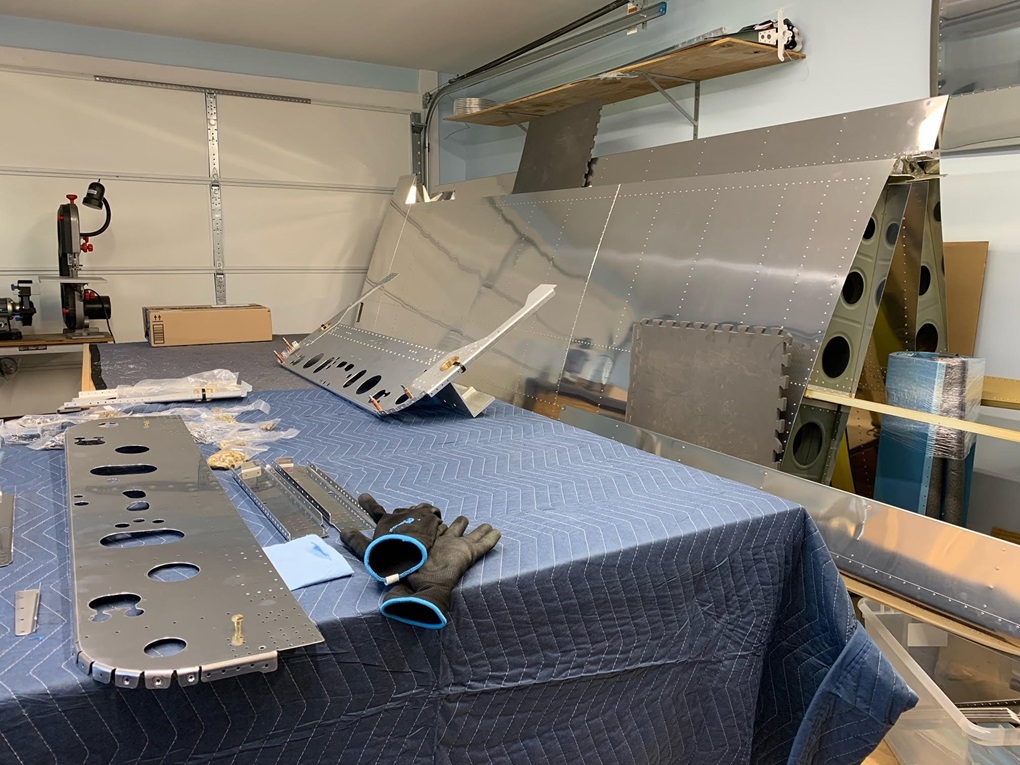 I started work on the fuselage center section bulkhead and completed the first 6 steps on December 1st, 2022.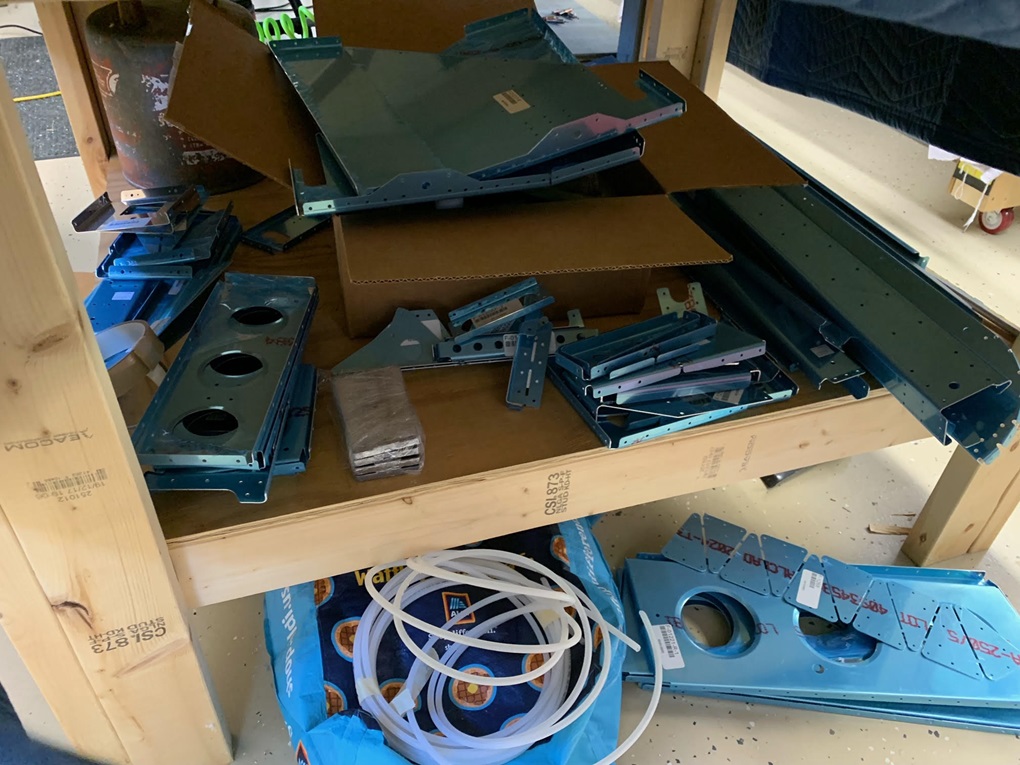 There is a lot of work ahead to complete the fuselage. I will start working on a paint/primer setup so I can switch from rattle cans to a water based epoxy primer. That will eat up more shop space so it will need to be portable. I have the finish kit on order, but the lead time is nearly a year (as of December 1st, 2022). I have to go remind myself what I'm doing.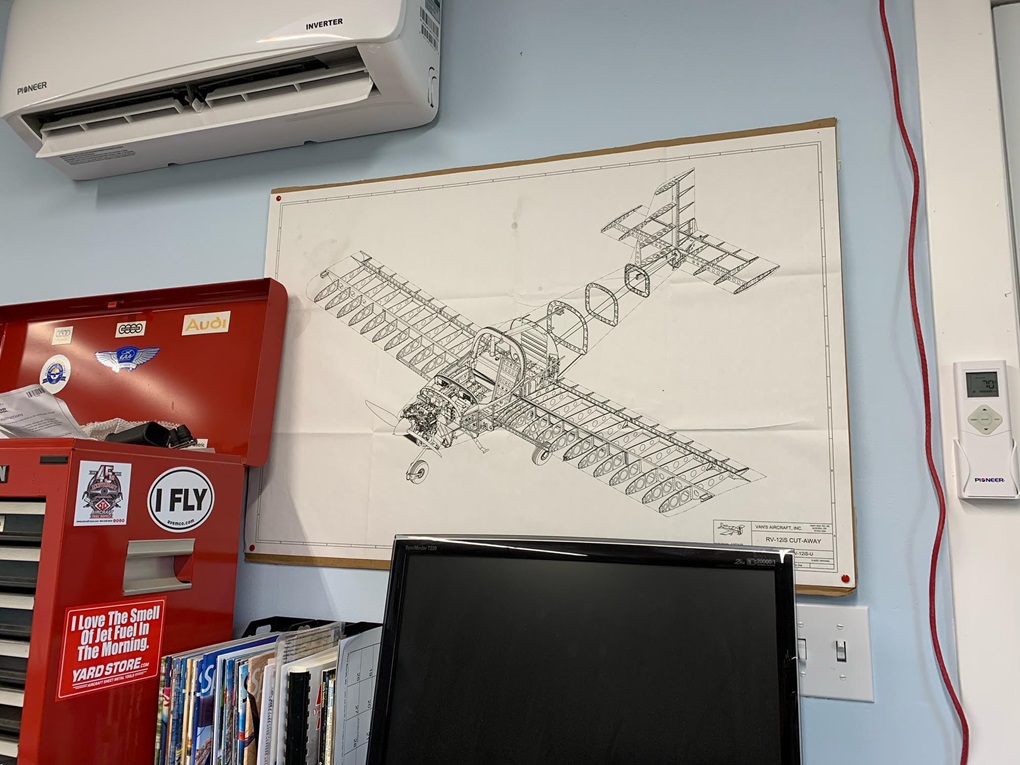 March 20th, 2023
I have completed Section 22 Forward Lower Fuselage. I'm well into Section 23, the Side Skins. This section also includes all the work on the longerons. I spent a few days working on the longerons and getting them as close to perfect as I possibly could. They could have been better, but perfection is the enemy of progress. I have finished prepping all the parts and will be painting them in a large batch soon. I expect the work required prior to match-drilling the longerons will happen very quickly once the painting is complete. I couldn't help myself and I had to cleco the side skins in place just to check how well everything fit together. I am always mildly amazed when everything lines up and clecos together without any drama. I expect that this section will be complete before the end of March. I am excited to rivet on the side skins because I am really getting low on LP4-3 blind rivets. Every time I pull one, I celebrate that the riveting is that much closer to being finished. I included a selfie just to prove I'm the one actually building this aircraft.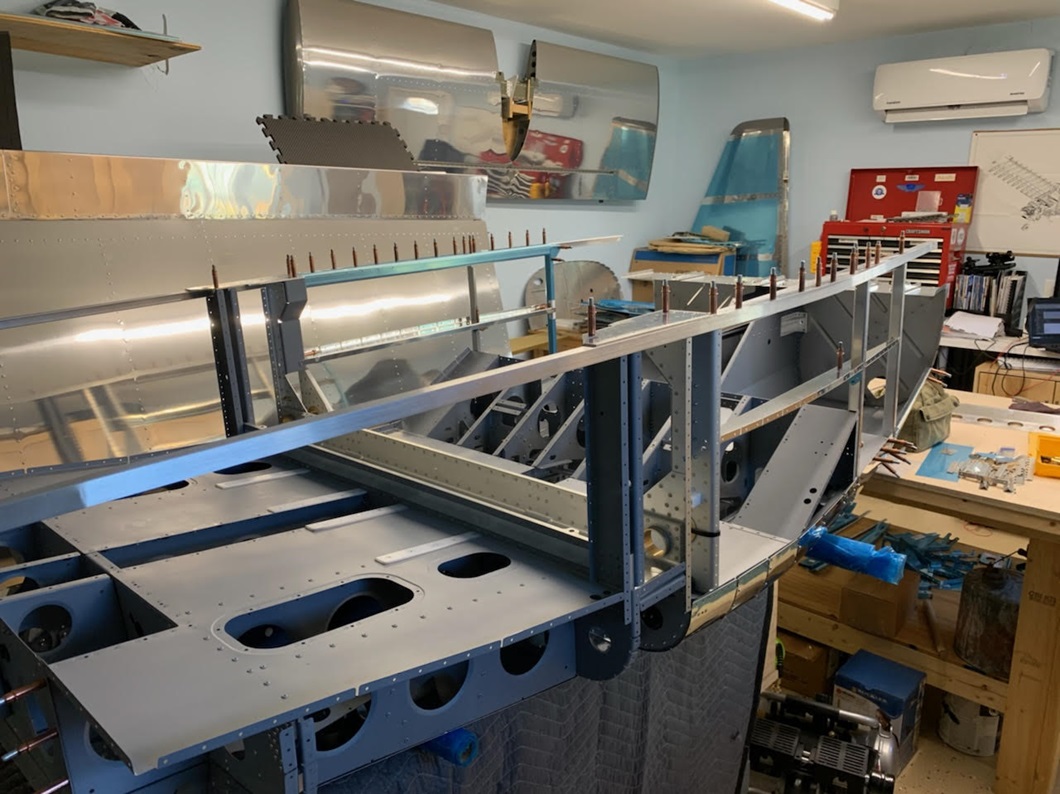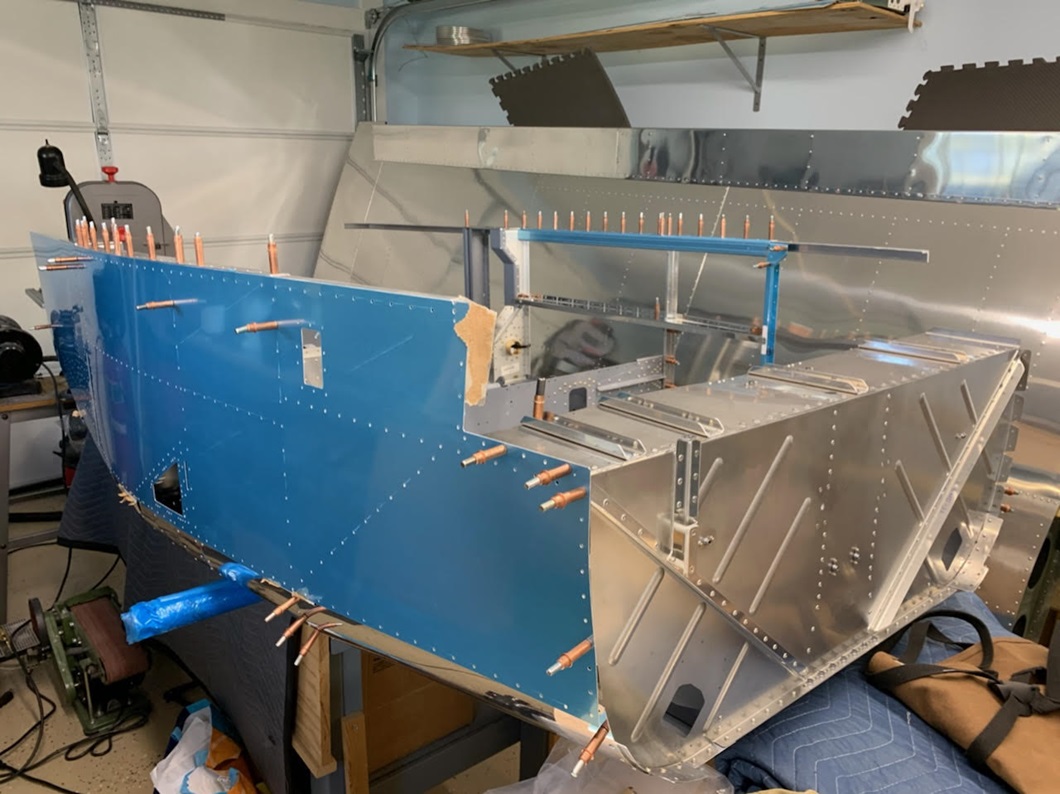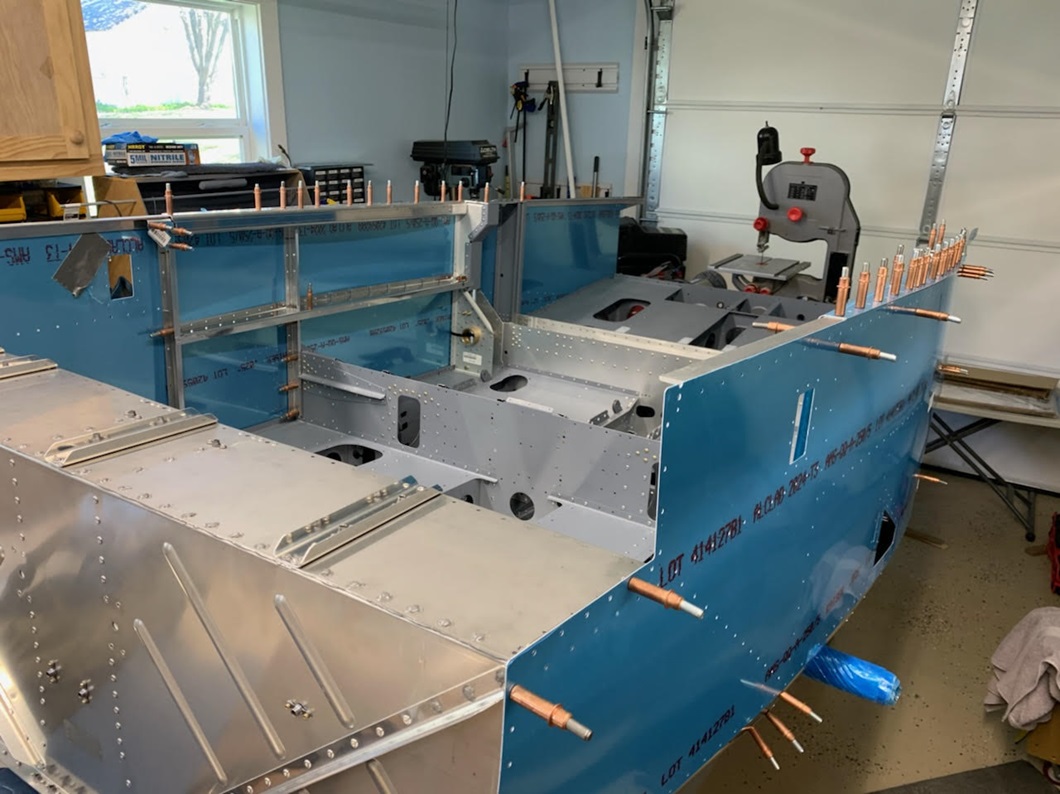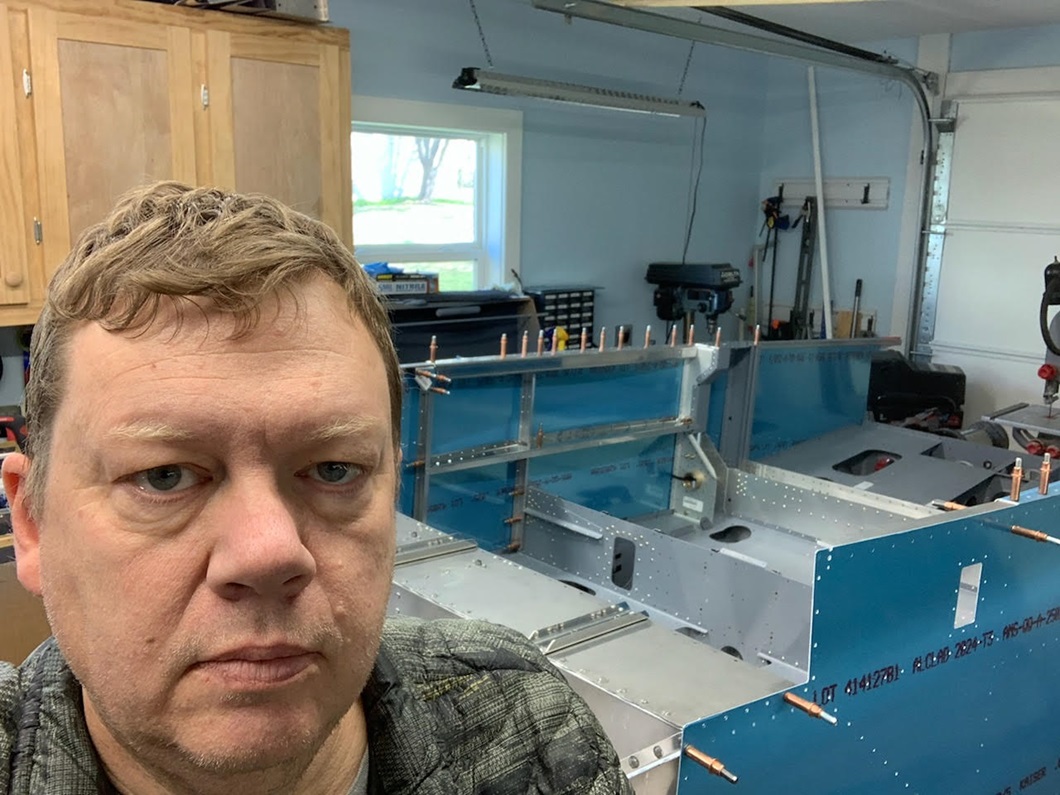 May 4th, 2023
There has been a lot of progress recently. The side skin install was completed. This was quickly followed by the rollover hoop and rear baggage bulkhead. This section involved a large number of countersunk rivets that will eventually be underneath the rear window and canopy. The rollover hoop has to be mounted and unmounted several times to get all the mounts drilled correctly. Finally, once all the drilling was finished, it was time to paint and then assemble. Everything went together as easy as pie… it is always a little surprising. I had hoped to finish before May, but the rear bulkhead and top brace weren't completed until May Day. No worries, I was able to prep and assemble the seat backs and braces in two days. Next week I will be starting on the fuel tank.