KFCM (Flying Cloud) Saturday Morning Webinar Series
Every Saturday except holidays at 0900 CT.
In person and virtual - by desktop, laptop, tablet, or phone.
https://www.faasafety.gov/SPANS/events/EventList.aspx
WINGS credit.
April 1: Low Level Wind Shear (Advanced Knowledge Credit,
rescheduled from January 14)

April 8: No webinar – Easter

April 15: Speed to Fly with Nihad Daidzic (Master Knowledge Credit)

April 22: Business Aviation

April 29: First Flight After Maintenance (WINGS and AMT credit)
These are created by the MN and WI FAAS teams. Everyone is welcome to attend all sessions.
---
---
---
Learn to fly!! Or need brushing up on your aviation skills? Want to rent an airplane?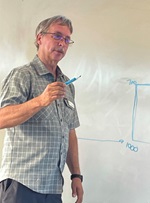 EAA Chapter 878 member Jim Shadduck is starting Legacy Pilot Training LLC at Maple Lake Airport (KMGG) aka Bill Mavencamp Sr. Airport.
Contact Jim at cell 952-210-6250 or email LegacyPilotTraining@gmail.com to schedule an appointment or for more information!
Please print and post this flyer at local businesses.
Also see information on learning to fly at the EAA site: https://www.eaa.org/eaa/learn-to-fly
Want to buy your own aircraft? Check out https://barnstormers.com
---
View 49 plane flyover. See a variety of aircraft paint jobs at this link.
Want to track wildlife migration and seasonal changes? This is critical for pilots flying spring and fall.
---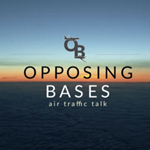 Looking for a fascinating and instructive aviation podcast?
RH and AG are two experienced air traffic controllers and pilots that host a weekly show answering listener questions, breaking down complex aviation topics, and relating their experiences to everyday occurrences in the national airspace system.
https://podcasts.apple.com/us/podcast/opposing-bases-air-traffic-talk/id1330865695
---
Youth may be interested in the "Weather Minds" classes on YouTube, which include brief videos of Airplane Flight Data, Blizzards, Thunder, Rainbows, etc., and each ends with a book about the subject read by one of the KARE 11 meteorologists. Classes can be used for home schooling. Adults, too, can learn from the lessons!
https://www.youtube.com/playlist?list=PLqTeHCJEcJ43DK5mT_qVGXTs9WODezbh4
---
The Minnesota Department of Transportation (MNDOT) has a wealth of aviation materials to download:
Coloring book (planes made in Minnesota)

Dot-to-dot activity book

Science activity books

History books with experiments

Flight schools

Aviation links

Aviation Career Education (ACE) Camp
http://www.dot.state.mn.us/aero/aviationeducation/index.html
A free website for information on airport information anywhere in the world, including VFR or IFR weather, is: https://skyvector.com/
Flightradar24 is a global flight tracking service that provides you with real-time information about thousands of aircraft around the world. Flightradar24 tracks 180,000+ flights, from 1,200+ airlines, flying to or from 4,000+ airports around the world in real time. Available online and on iOS or Android devices.
Click this link to see bird migrations to stay safe when you fly--whether privately or commercially!
---
Click to see how a lightbulb is changed on a 1,500 ft. TV tower.