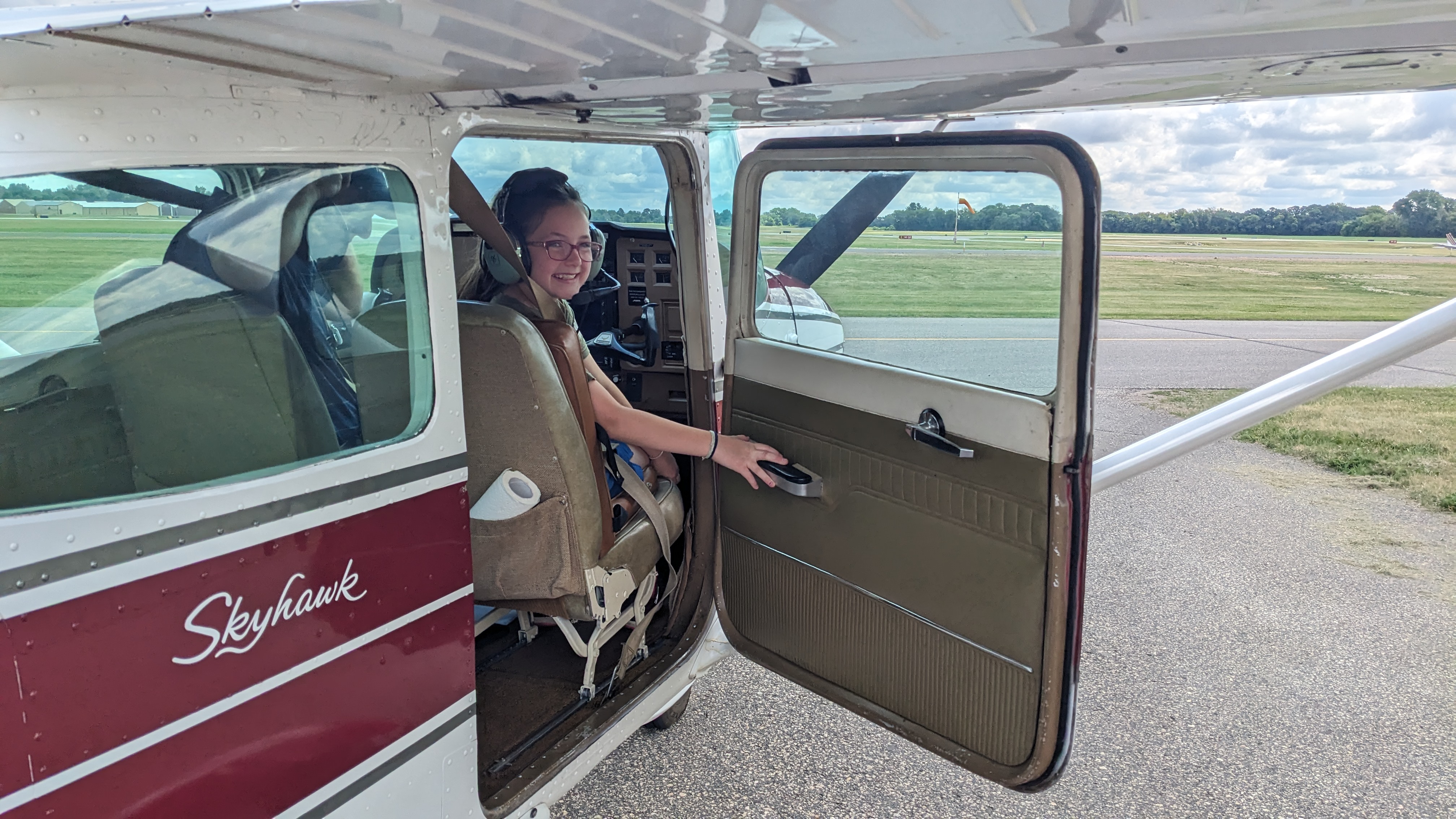 YOUNG EAGLES DAY UPDATE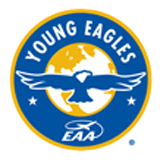 The next Young Eagles day from EAA Chapter 54 is Saturday October 14. Once registration opens you will find a link at the bottom of this page.
Founded in 1992, the
Young Eagles
program is dedicated to giving youth ages 8–17, an opportunity to go flying in a general aviation airplane. These flights are offered free of charge and are made possible through the generosity of EAA Chapter 54 member volunteers. It's the only program of its kind, with the sole mission to introduce and inspire kids in the world of aviation.
Today, the Young Eagles program has flown over 2 million kids.
Our Chapter schedules these flights the 2nd Saturday of the month from May to October, starting around 8:30am and wrapping up around 11am. To date, our Chapter has given over 4500+ Young Eagles rides.
This program is intended to give kids their first airplane ride with a one-on-one experience with the pilot and introduce them to aviation in a positive way. Of course, the weather will have to cooperate on these designated Saturdays. Rain, low clouds, or strong winds will cause flying for the day to be cancelled. Check this page on Young Eagles Day for the latest weather information.
Pre-register for your flight at YoungEaglesDay.org, where you can see all Young Eagle events in the Twin Cities area, and chapters that might be closer to you. We encourage you to sign up early as there is a limit to the number of flights we can accommodate. If you cannot make an event for which you registered, please be sure to cancel and let us know so that we can select a child from the waiting list.

On the day of flight, come to the Chapter House at the Lake Elmo Airport between 8:30 and 10:00am. Enter at Gate B (the first gate after 30th Street when driving north). The clubhouse will be on your right. Our staging area is the nearby Viewing Area. Please park in the parking circle. You can learn more about our volunteer pilots and their planes here.
After your flight, check out Young Eagles What's Next for information on more steps you can take in aviation. Then, find your photo in our gallery of Young Eagles..

Chapter 54 members: We are in need of volunteers -- both pilots and ground support. Training is required. See complete information on the process to volunteer.
Here are some photos from our most recent Young Eagles Day at Lake Elmo Airport. For more images and dates, visit our Young Eagles Photo Page.