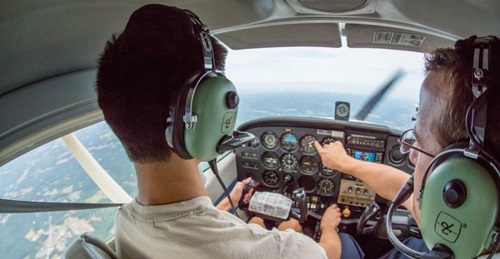 I
f you are interested in becoming a pilot, we want to help.

In the United States, with one exception, all pilots must have a Pilot Certificate (license) issued by the federal government through the Federal Aviation Administration (FAA). That one exception? Pilots of aircraft known as Ultralight Vehicles.

Before you start calling flight schools, you should consider what type of aircraft you want to fly. You may want to fly: airplanes, gliders, helicopters, balloons, weight-shift control aircraft, gyroplanes, or powered parachutes. The type of aircraft you wish to fly will determine the specific Pilot Certificate you need to train for. And if you have the goal of becoming a professional pilot, there certainly are speedy pathways to that goal, but really, you can start by flying any type of aircraft. Fortunately, Captain Sully Sullenberger began his flight training in gliders.

In general, your path to a Pilot Certificate will start with flight training, both ground school and in-flight instruction. When you are ready, you will take a proctored Knowledge Test (your written), and your Certificate will be issued upon successful completion of a Practical Test (your checkride). Along the way, you will experience your first solo flight; this will be a day you never forget!

If you think aviation is cool but you are not sure if it's really for you, please consider participating in our Young Eagles program, which is for youth ages 8 to 17; or our Eagle Flights program, in which all adults are welcome to participate.

You will find more information on flight training in the webpages that follow. Have fun, and good luck with your training.