Our monthly meetings are usually on the second Wednesday.
The pandemic forced Chapter 501 us to meet monthly, "virtually", on-line, from April 2020 through May 2021. Our first in-person meeting since March 2020 took place on June 9 2021 at our favored meeting place, the meeting room of Aero Safety Training flight school at Lincoln Park, NJ Airport.
Check our main web page at www.eaa501.org to see the latest dates/times/places for our meetings.
Our 2021 meeting recaps are stacked below. To see a .pdf file of our 2020 meetings CLICK HERE.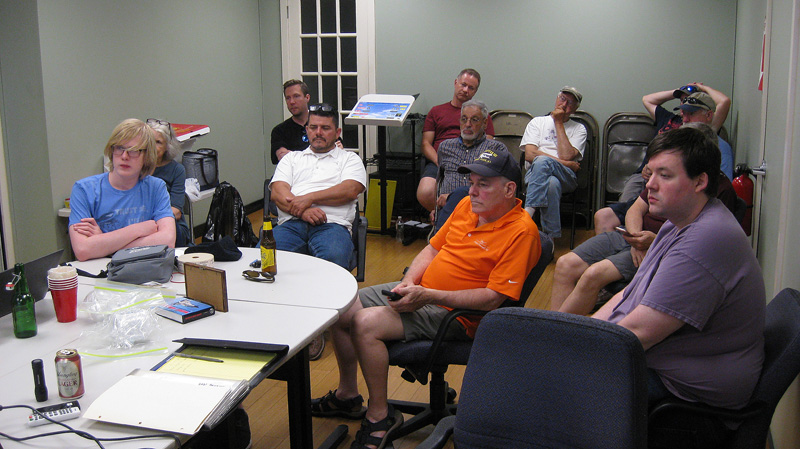 On June 9 we met in-person for the first time since March 2020. At Lincoln Park Airport's Aero Safety Training flight school we re-capped our successful June 5th Fly-In at Warwick Aerodrome, set September and October dates for Young Eagles Flight Rallies and, while enjoying pizza and beverages, continued detailed discussion of how best to resume all of our other activities that were cancelled by the pandemic in 2020. The evening concluded with a showing of EAA's June Chapter Video Magazine.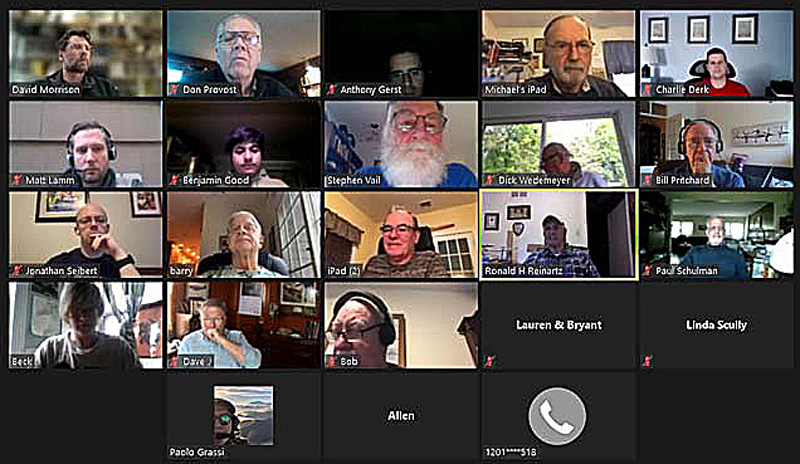 Our Zoom virtual meeting for the month of May had 24 members in attendance. The focus was ensuring that we will have enough members volunteering to help at the upcoming June 5 Fly-In at Warwick Airport and we got into some detail about the jobs that need to be done. As for Young Eagles events, some pilots are now willing to fly, EAA National is encouraging resumption of events, and some other chapters are holding events, but there is consensus that we should not hold an event before we can require and expect that youth participants will be vaccinated, probably not before September. It was decided to not fly any Young Eagles at the 6/05 Fly-In.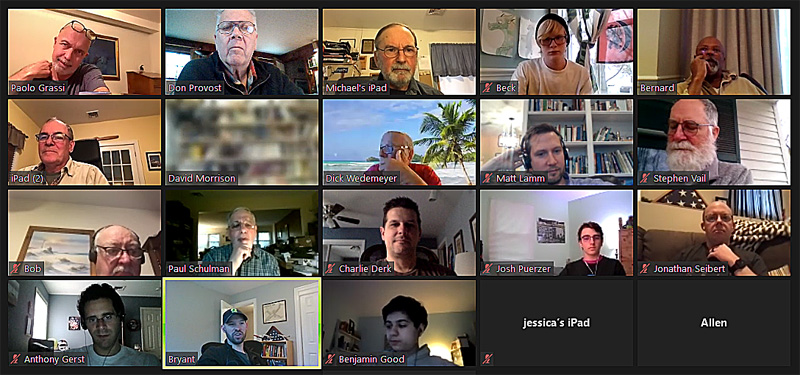 Our April 2021 meeting was, again, virtual. Discussion included preparations now underway to host a Fly-In at Warwick Aerodrome, thanks to the invitation of the Warwick pilots' Board. June 5 is our likely choice of a date. Young Eagles flight rally dates are still uncertain, due to caution on the part of our participating pilots and continuing state mandated social distancing rules. Young Eagles Workshop dates are also yet to be set. Ron Reinartz announced that EAA has accepted Beck Youngberg's application for a Ray Foundation flight training scholarship. Beck's flight training has already been underway with Aero Safety Training and will continue over the year ahead, financed by the $10,000 award. Our meeting concluded with a great slide show narrated by Charlie Derk depicting the five year building process of his RV-10. Charlie recently celebrated the first anniversary of his RV-10 maiden flight.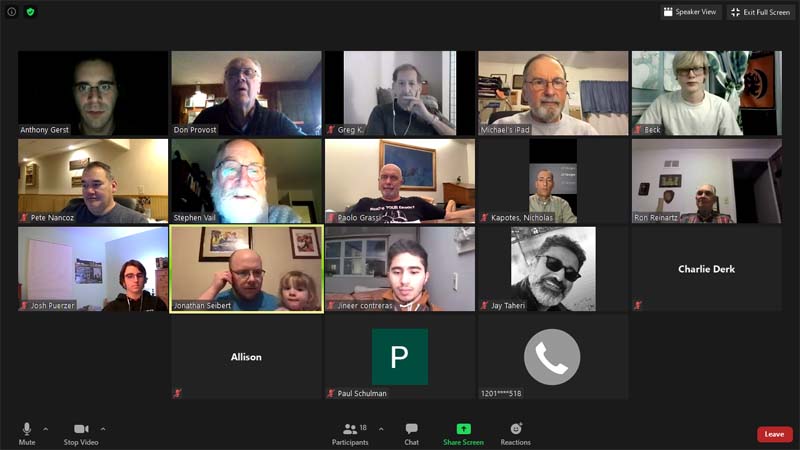 MARCH 2021 - It was our 12th virtual meeting, with the help of Zoom host Paolo Grassi. We sadly shared the news that Lincoln Park Airport Owner/Manager Pete DeRosa had succumbed to Covid-19 on February 13th. Ron Reinartz announced that EAA has rewarded Chapter 501 with a chance to sponsor a Ray Foundation flight training scholarship of $10,000.00 to a deserving teenager. We had two applicants for the award and Beck Youngberg has been selected to forward his application to EAA for their approval. Once approved, Beck can continue the flight training he has already started at Aero Safety Training and Chapter 501 will mentor his progress in the year ahead. Chapter 501 will fund our runner-up applicant, Josh Puerzer, with $500.00 in flight training at Aero Safety Training. Josh will likely also continue his flight training at Solberg Airport. Our program for the night was a re-run of a slide show that Chapter 501 did 12 years ago to help Pequannock Township historians raise funds to post a bronze plaque on West Parkway where Reaction Motors, Inc. designed, built and tested rocket motors that powered Chuck Yeager and his Bell X-1 past the speed of sound in 1947.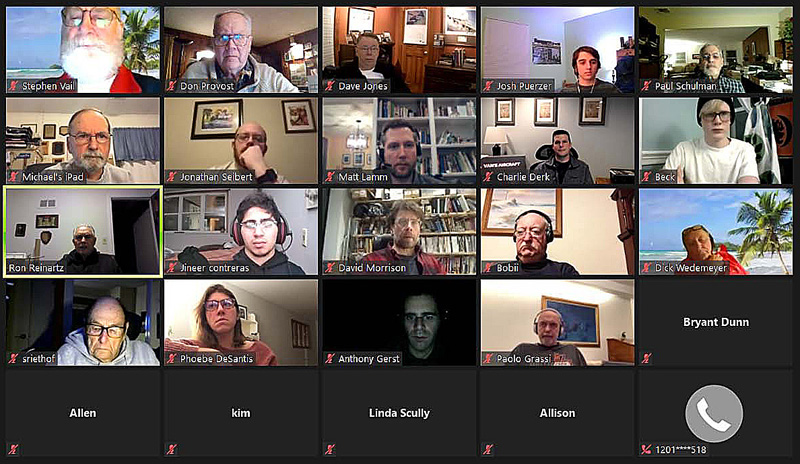 FEBRUARY 2021 -- We had our eleventh "virtual meeting", this one hosted on Zoom by Paolo Grassi. We again concluded that it is too soon to start planning our events. The pandemic is still ongoing. Several pilots indicated that they are not ready to risk transmission in an airplane cockpit by flying Young Eagles at this time. There were concerns expressed about our and the airport's liability if someone should catch Covid-19 after a Young Eagle flight. Allen Dunn indicated that we have all the social distancing tools on hand and ready to employ when we decide to resume Young Eagle flights. Ron Reinartz said we might be ready to hold our first Young Eagle WorkShop in June and he appealed for volunteers to get ready to give workshop presentations on various basic aeronautical topics, outlines provided by EAA. Steve Vail agreed to contact airport management at Aeroflex to find out if they (meaning the State of New Jersey) will allow us to hold a socially distanced Fly-In event at 12N in the spring or early summer. Our program included Charlie Derk's description of how the use of Skew-T diagrams in flight planning can give you a better idea of the weather aloft.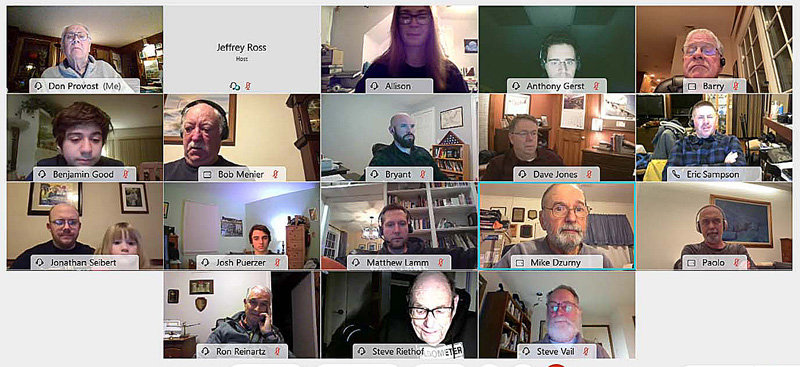 JANUARY 2021 -- We had our tenth "virtual meeting", this one hosted by Jeff Ross. Three new members are welcomed since our December meeting, including Century Air student pilot Allison Mack, Bernard Rawlins (Columbia 400 pilot at CDW), and John Weiswasser (former EAA 501 member, RV8 pilot). Development of our future monthly events to support EAA's new Young Eagles WorkShop program is underway. Dave Jones, Bob Menier and Ron have been preparing materials, making good progress. Looking for leaders for projects and instructional presentations. Let Ron know. However is too soon to start planning our events schedule. The pandemic is still heating up and even the Sunset Pub and Grill is not expected to re-open until maybe April. For our program Rodrigo Nogueira showed us very professionally how Solidworks works. It is a sophisticated CAD program that EAA has made access to for free to EAA members.