Our monthly meetings are usually on the second Wednesday. However the flu pandemic restrictions will force cancellations or changes.
Check our main web page at www.eaa501.org to see the latest dates/times/places for our meetings.
At our first meeting of the year in 2020, at Aero Safety Training we put together a very tentative list of dates for 2020's Young Eagles and Ely-In events. Also discussed what would be ahead if Chapter 501 gets cleared by EAA to sponsor a Ray Foundation pilot training scholarship student.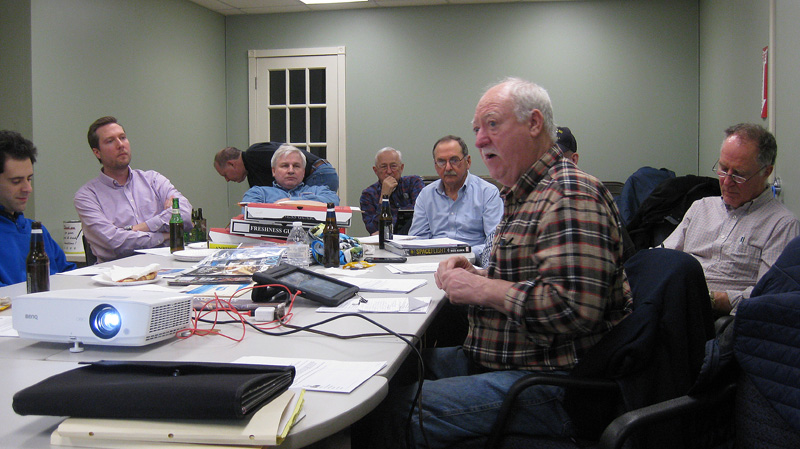 At our February 12 meeting in Aero Safety Training's conference room Chapter 501's Bob Menier, with his years of experience overseeing the maintenance of Dassault FalconJets, summarized for us all the maintenance items that private aircraft owners/pilots can do on their own airplanes. Owners can do a lot of their own maintenance, but the rules have to be followed and log books be detailed.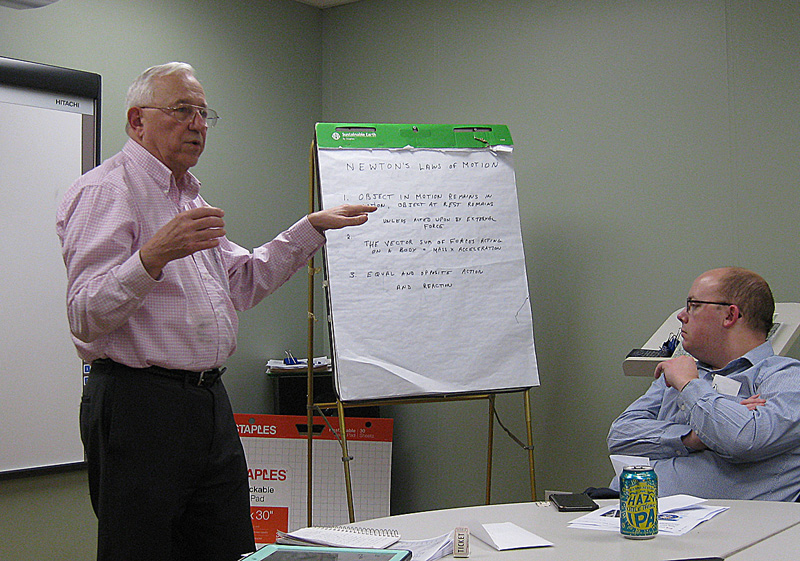 At our March 11 meeting Chapter 501's Larry Kalb gave us a convincing and well-researched technical explanation, with flip charts and lots of math, of aerodynamics and flight dynamics... that is... how airplanes fly.
Our April 8 in-person meeting could not be held because of the statewide ban on "group meetings of any size" as a consequence of the coronavirus pandemic in progress. Thanks to Jeff Ross's offer of use of his Webex access, President Jon Seibert ran a productive "virtual meeting" for 1.5 hours with over a dozen members participating. Unfortunately our major decision of the evening had to be the cancellation of the April and May Young Eagles events.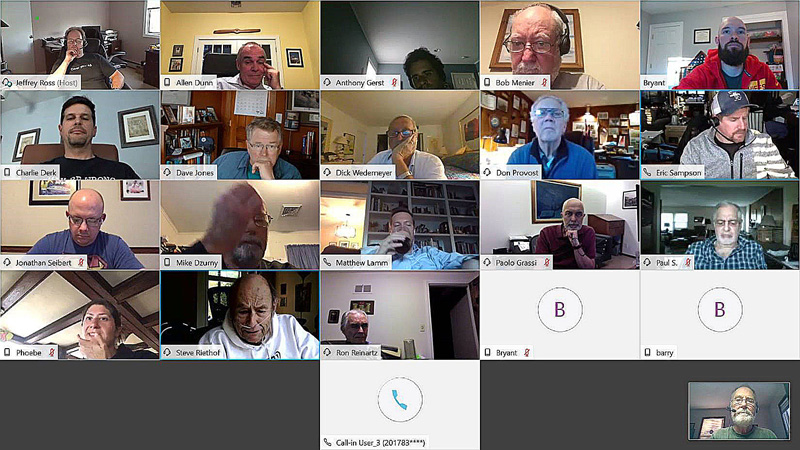 20 members in attendance at our second "virtual meeting" on May 13, set up on Webex by Jeff Ross for us. We discussed the chances, believed to be slim, of having our 2020 events going off on schedule. No conclusion yet on how to spend our $1,200 worth of 2019 Young Eagles credits. New name tags high on the list.
On June 10, 19 members attended our third "virtual meeting" set up on Webex by Jeff Ross, thank you Jeff. Several of our Young Eagles pilots said that they would not likely fly Young Eagles if face coverings, social distancing, sanitizers and repetitive disinfecting requirements were still in effect on the planned September and October dates.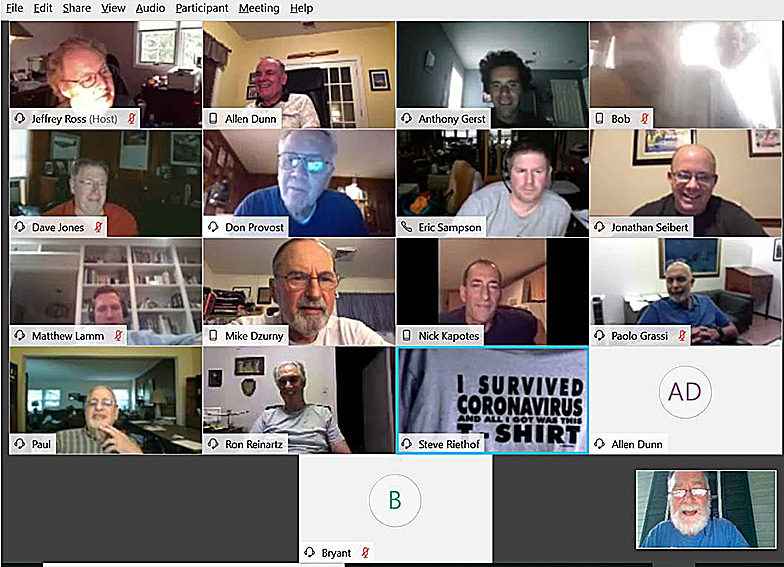 On July 8th, 19 members attended our fourth "virtual meeting" set up on Webex by Jeff Ross, thank you Jeff. The discussion focused on finding items acceptable to EAA that we could buy with our $1,200.00 in 2019 Young Eagles credits. Steve Vail will narrow the list for us at our August meeting. Mike Dzurny's proposal to award Eagle Fliers with a free six month Chapter 501 membership was turned over to Steve Vail and Mike who will, in August, present a number of alternative ideas to see if we can make this work.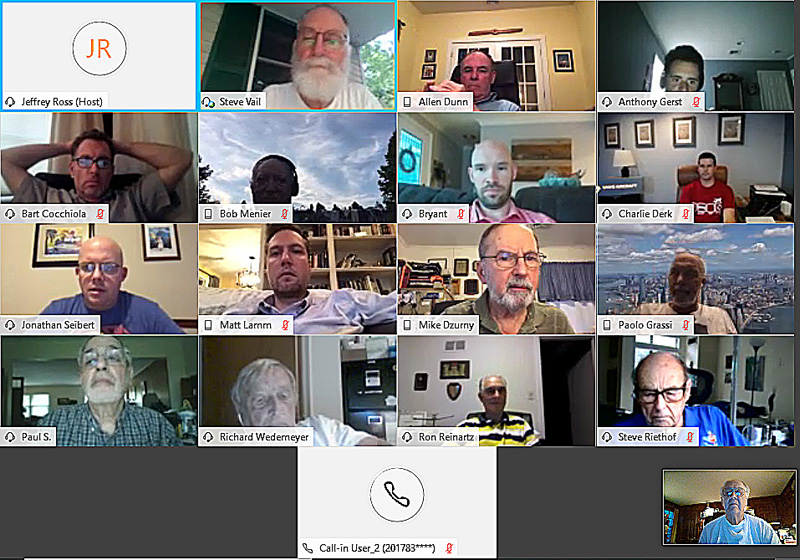 On August 12 we concluded we had to cancel the September and October Young Eagles events due to the continued complications of pandemic social distancing requirements. Steve Vail volunteered to make the purchases of the full list of Young Eagles event items using our $1,200 in 2019 Y.E. credits. EAA will reimburse us for the expenditure. The Aeroflex-Andover Fly-In remains on our calendar for November 7, although we might have to adapt some new pandemic social distancing rules.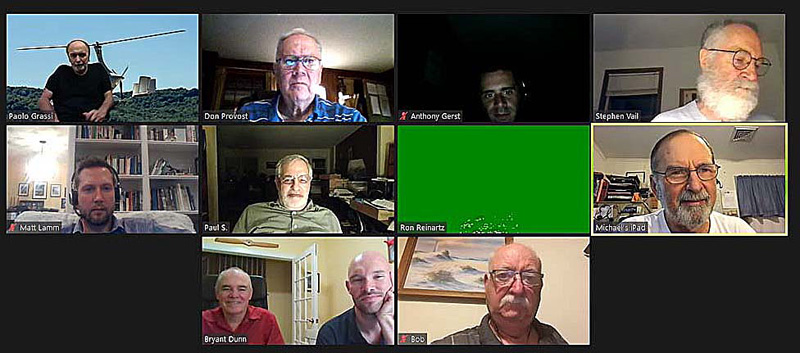 On September 9, Paolo Grassi hosted with his Zoom account our sixth "virtual meeting". Twelve members participated. We had to make official what was expected for a month or so... the cancellation of our November 7 Aeroflex-Andover Fly-In. Our 2020 event slate is now cleared and we can start planning for 2021 without knowing what lies ahead for us! Conversation has started on finding a way to get back to "in-person" chapter meetings, maybe even outdoors before it gets too cold.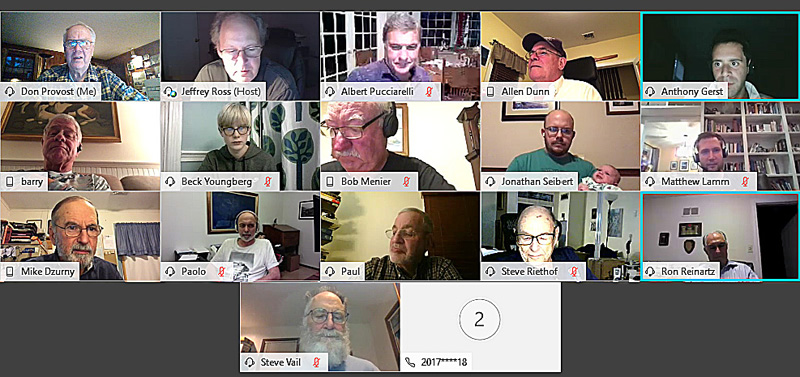 On October 14, 17 Chapter 501 members members signed on at our seventh "virtual meeting" set up on Webex by Jeff Ross, thank you Jeff. Our meeting guest was Al Pucciarelli, President of Mid-Atlantic Pilots Association who discussed with us liability insurance issues that confront non-profit organizations. We then continued discussion on when and how to resume face-to-face chapter meetings and activities. We welcomed Linda Scully and Beck Youngberg as new Chapter 501 members. We mapped out preliminary plans to set up monthly meetings of an adaptation of EAA's new Young Eagles Work Shop/Day Camp program. Our Nominating Committee earmarked several members who will likely be future Chapter officers, but, in this uncertain time settled on a recommendation that we re-nominate the current officers who all indicated willingness to continue their work at least through 2021. We agreed to continue the annual membership dues collection practice as spelled out in the by-laws, giving up on an idea proposed last month that 2021 dues be waived for current members as a way to compensate members for the dearth of Chapter events in 2020. We don't know what lies ahead, and we will likely be better off with the money in the bank.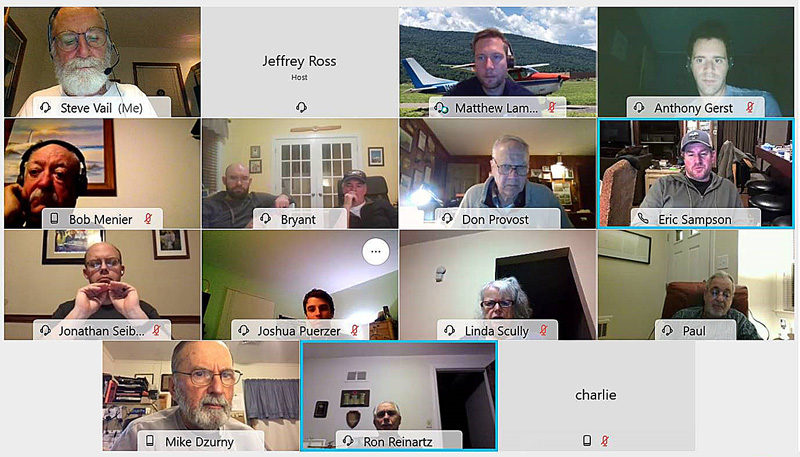 At our eighth "virtual meeting" on November 11th, set up on Webex by Jeff Ross, thank you Jeff, our 19 members who signed on welcomed Josh Puerzer as a new Chapter 501 member. We rendered a final salute to Dave MacMillan who passed away in October at the age of 88. Ron Reinartz expanded on the planned role we and Aero Safety Training will play in the scheduling of the new EAA Young Eagles Workshops that could come as early as April. Matt Lamm made a motion to change our By-Laws to include a new Student membership category, and to strike the requirement for new members to first attend two meetings. Final vote will be at the next meeting. Matt also explained the pending introduction of shifting our membership roster to EAA's new roster management web tool. No dinner party-meeting possible in December. Annual election was held, reelecting all the incumbents.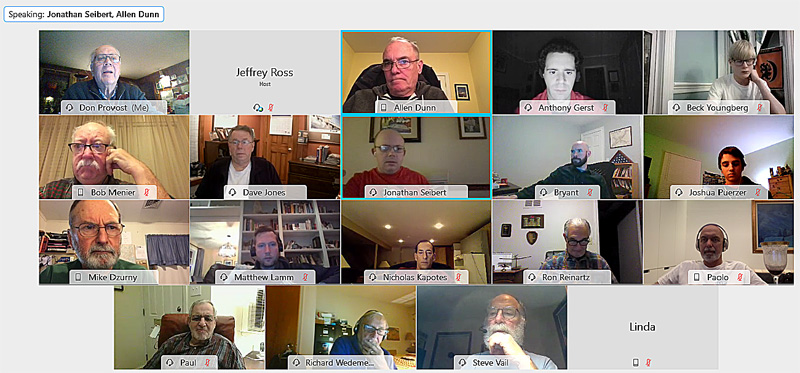 We had our ninth "virtual meeting", on December 9th, again hosted by Jeff Ross, thank you Jeff. We again discussed how to conduct Young Eagles events in the year ahead with possible social distancing requirements still in place. Some of the items we have purchased with 2019 Young Eagles credits will be used to help cope with the coronavirus rules. Ron Reinartz reported on the wood and metalworking preparations already in progress to set up for Y.E. Workshop sessions we hope to schedule for sometime in 2021. We voted to approve the changes to our By-Laws that now accomodate Chapter memberhip for school-age kids. We cleared the way for renewing our Chapter charter with EAA and also raising the limits on our insurance coverage. President Seibert read the list of EAA service award certificates he has for eventual distribution to our officers and committee chairman members.