Our monthly meetings are usually on the second Wednesday.
The pandemic forced Chapter 501 us to meet monthly, "virtually", on-line, from April 2020 through May 2021. Our first in-person meeting since March 2020 took place on June 9 2021 at our favored meeting place, the meeting room of Aero Safety Training flight school at Lincoln Park, NJ Airport. A couple of months later we have implemented video and audio hardware to allow us to have a "hybrid" in-person/Zoom meeting when using the Aero Safety Training meeting room. The hybrid hookup allows members and guests both in-person and Zoom-connected to participate verbally and visually in the meeting.
Check our main web page at www.eaa501.org to see the latest dates/times/places for our meetings.
On June 9, 2021 we met in-person for the first time since the beginning of the pandemic in March 2020.
Here is a screen capture of one of our 2021 Zoom-only meetings that stretched for 14 months...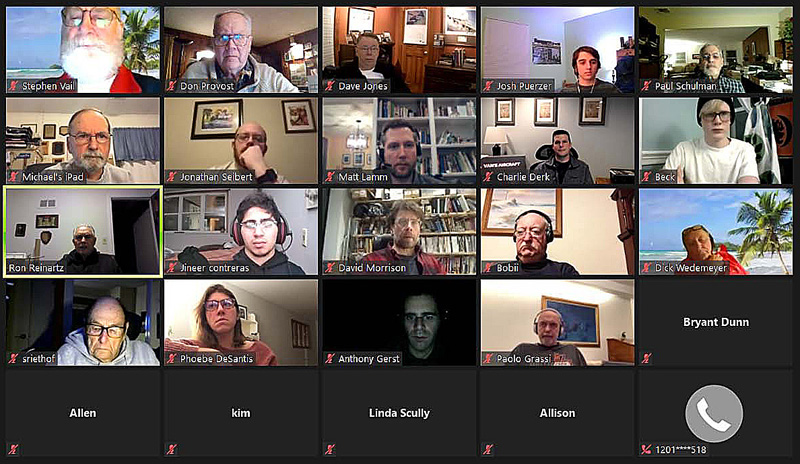 Here is a photo of a recent "hybrid" Zoom/In-Person EAA Chapter 501 meeting... ALL WELCOME!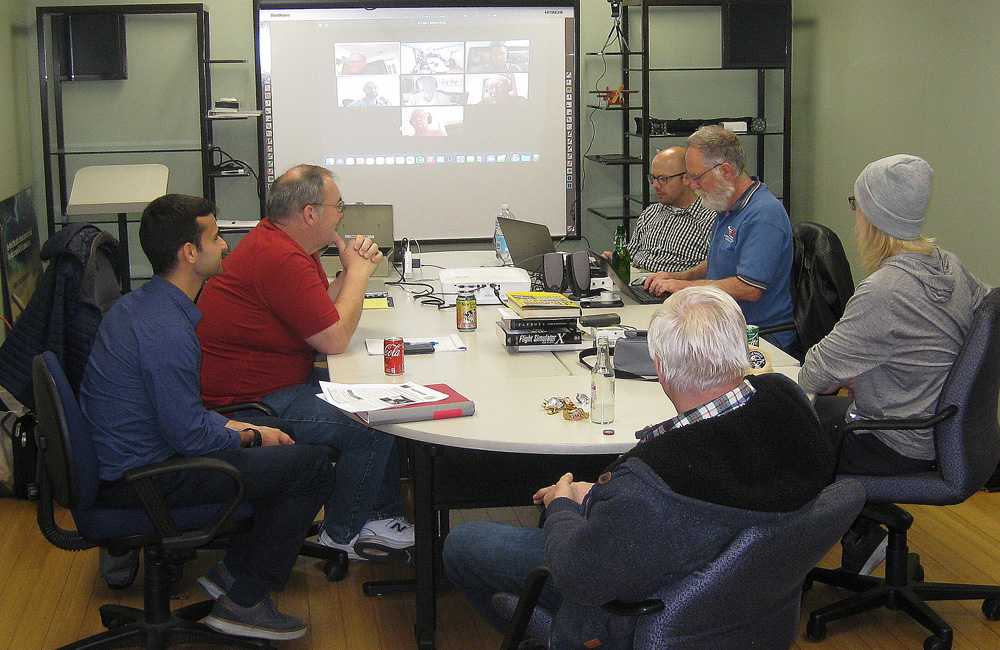 Here is our July 2022 meeting in progress at the hangar adjacent to Aero Safety Training