Plans for our 2021 events are finally coming together.
State mandated pandemic restrictions have eased.
Our first event of the year, our Warwick Fly-In was held on Saturday, June 5th.
We now have dates set for two young Eagles Flight Rallies... September 19 and October 17.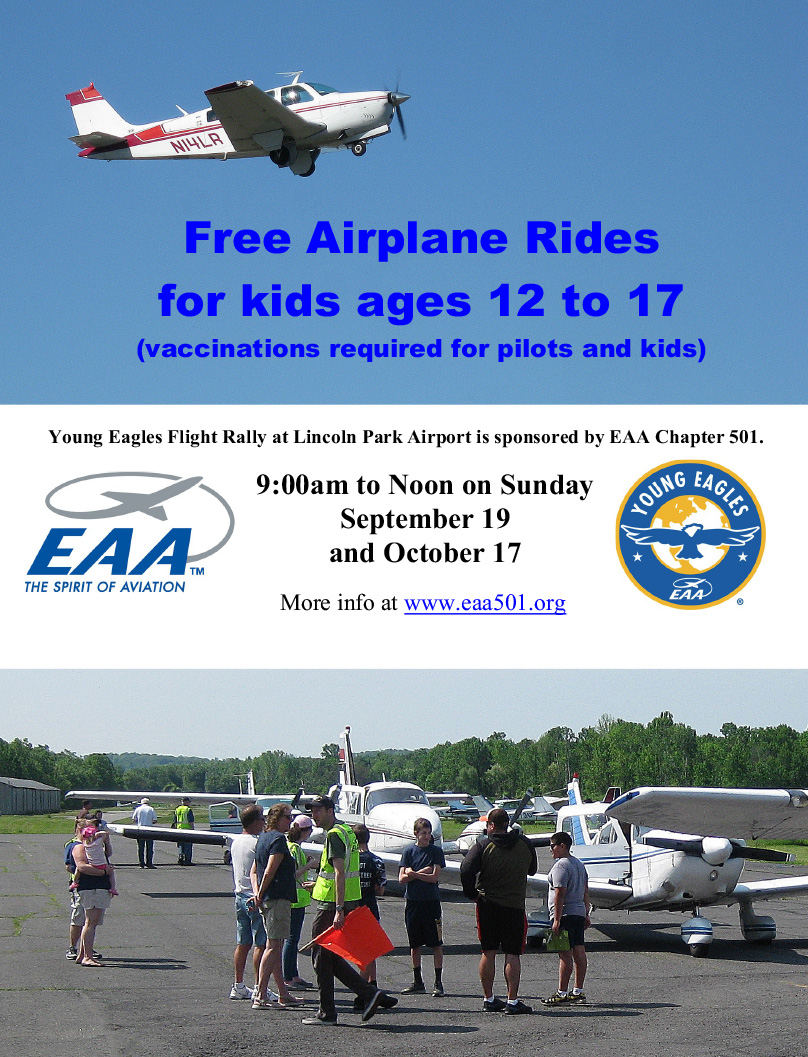 AND our first Young Eagles WorkShops events are now on the calendar and we are resuming our Eagle Flights.
(Check here and on our main web page at www.eaa501.org for any changes that can happen to all of our events.)