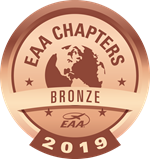 October 21, 2021 Meeting
Chapter held it's first large meeting/cookout since COVID 19 outbreak. Forty plus members met at Kelly McMullin's hanger to enjoy interacting with friends that they may not have seen or talked to since the March 2020. During the meeting, members were able to share progress on their projects and modifications that had been made during the COVID isolation. After the meeting, members enjoyed hamburgers and hotdogs cooked by Rick Drown our vice president.

A newly minted instrument rate pilot won the door prize of a free transponder check by Flite Instruments.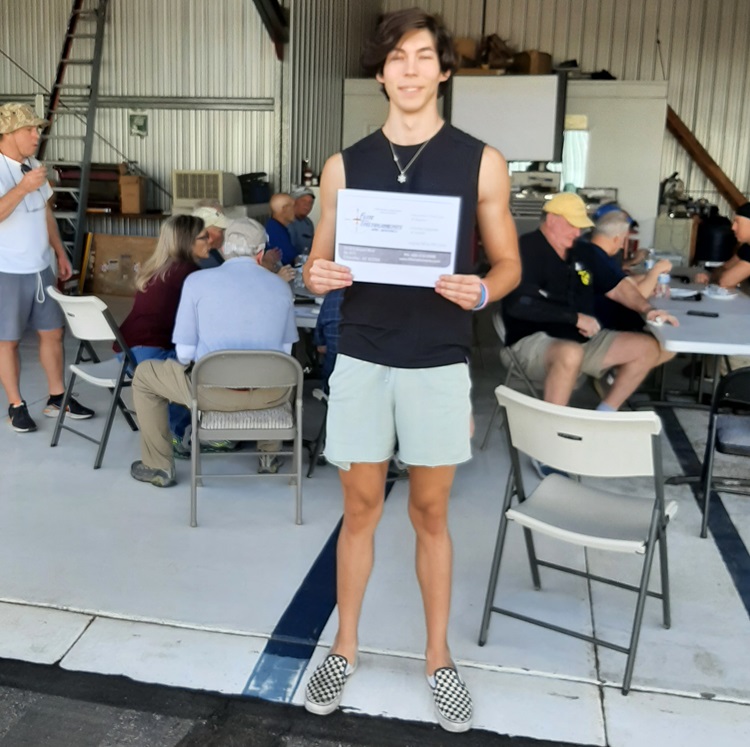 Scott Todd 1st Flight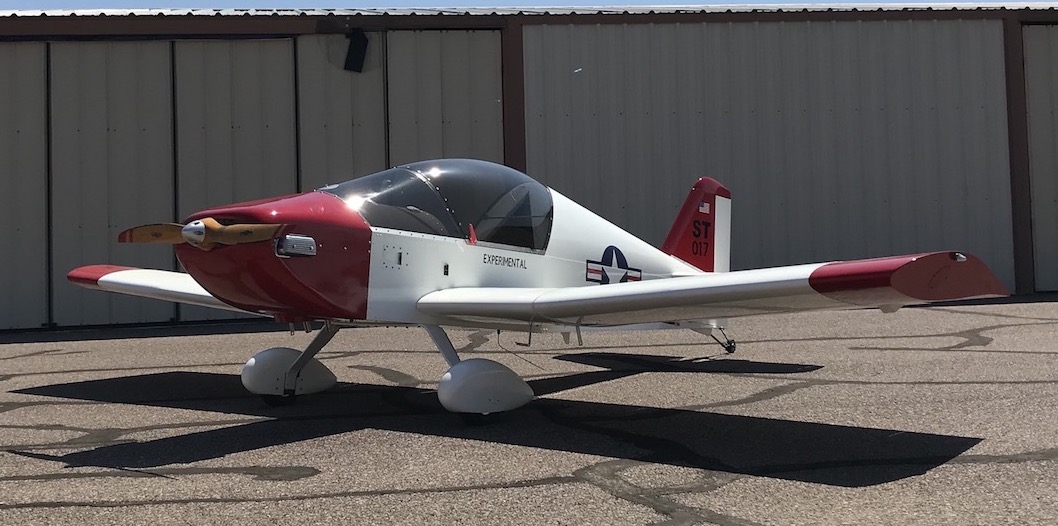 My Onex finally flew on 9/21/21. Special thanks to Chuck B. for the help with ALL those rivets and Jim D. for help down the stretch. Some of the best mechanics in the SW, Arlo and Grant, kept me honest and helped to make sure that first flight was uneventful. It indicated 154 mph which was backed up by GPS. That little 80hp AeroVee ran like a sewing machine. It was super smooth and all the temps were great!
This is my third completion of my own airplane and my 13th first flight on a new or newly restored airplane. Hmmm… What next…?
—Scott Todd, Phoenix, Arizona
Zara Rutherford
Round the world stop in KCHD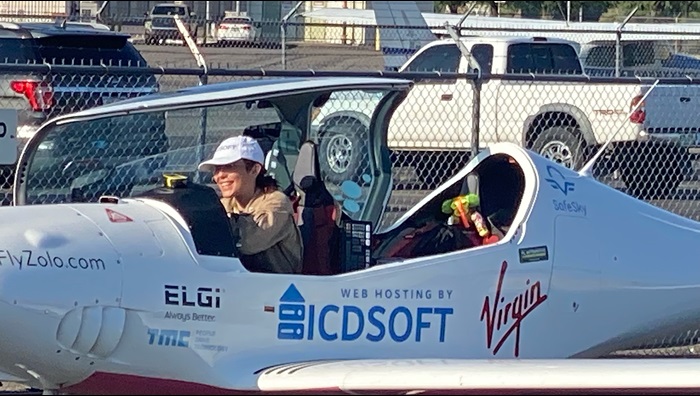 Chris "Kitty" Collin's
First Flight June 12, 2021
Traffic Pattern Altitude Change @ CHD
Good Morning Everyone,
I just wanted to remind everyone that beginning tomorrow, Thursday Aug 13, the new Traffic Pattern Altitude change takes effect at CHD. Fixed-wing TPA will be 2300MSL and Helicopter TPA will be 1900MSL. For those of you familiar with our Taxiway Charlie helicopter ops, their normal TPA will increase by 100' up to 1900MSL but the 180 auto-rotations will remain at/below 2000MSL as they do today. Also, the CHD NDB 4R Approach will be discontinued and the NDB will be decommissioned.

If anyone has any questions please don't hesitate to call the tower at 480-917-8005.

Timothy J. Krieger
Air Traffic Manager
Chandler Federal Contract Tower

Roger Ellis Passing
Roger Ellis a founder of EAA Chapter 1445 and its first president passed away April 18, 2020. Roger was 104 years old. Please watch this short YouTube video tribute
to Roger.