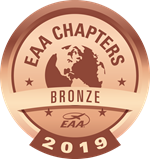 January 17, 2022
On Monday morning, a group of EAA Chapter 1445 members flew out to San Carlos (P13) for breakfast. Nine people, five aircraft. Only got one picture. Two people missing in pic (John & Faith Morgensen). They got there so early they were almost done eating when we got there. Looks like everyone is smiling in the photo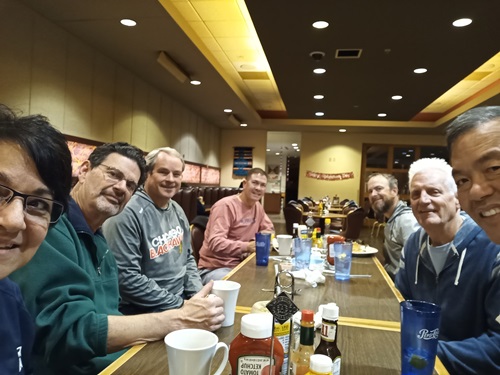 January 15, 2022
First meeting of the year was held after some confusion at Rick Drown's hangar. Controller from our local tower gave a presentation on first contact procedures when flying into the class Delta airspace and Alex from the VMC chapter gave a short presentation on the local VMC chapter. Pizza was served after the formal meeting.
December 11, 2021 Meeting/Christmas Party
Chapter 1445 held it's annual Christmas Party at Millar Airfield (2AZ4). A big thanks goes out to Chuck Millar for allowing the Chapter to hold it's annual party at his private airstrip. Members enjoyed a pot luck lunch and a secret Santa gift exchange. Everyone left full and happy.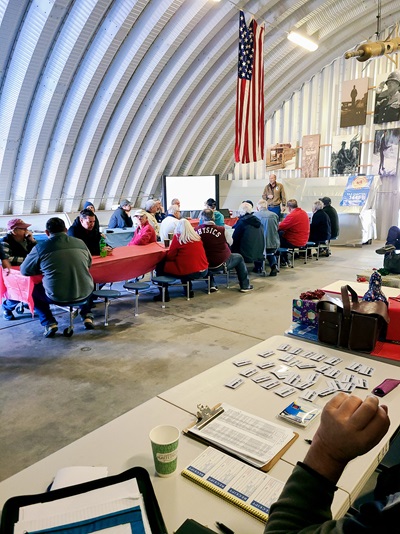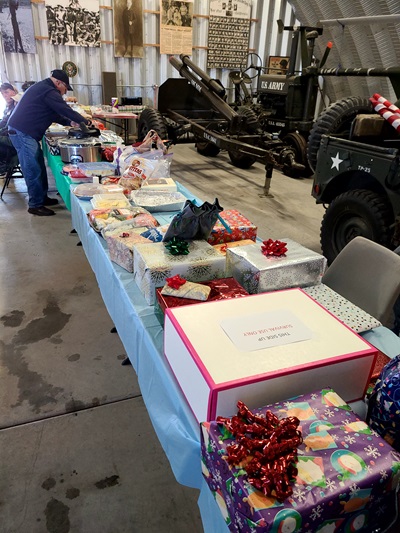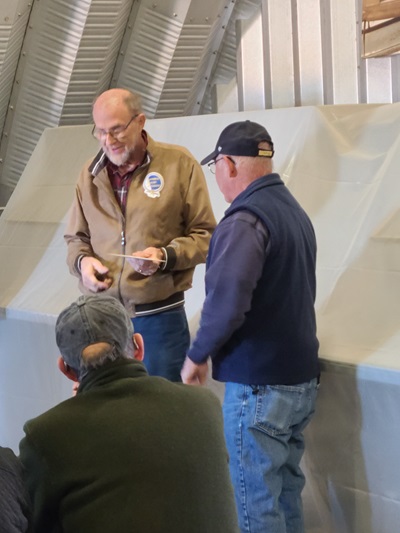 October 21, 2021 Meeting
Chapter held it's first large meeting/cookout since COVID 19 outbreak. Forty plus members met at Kelly McMullin's hanger to enjoy interacting with friends that they may not have seen or talked to since the March 2020. During the meeting, members were able to share progress on their projects and modifications that had been made during the COVID isolation. After the meeting, members enjoyed hamburgers and hotdogs cooked by Rick Drown our vice president.

A newly minted instrument rate pilot won the door prize of a free transponder check by Flite Instruments.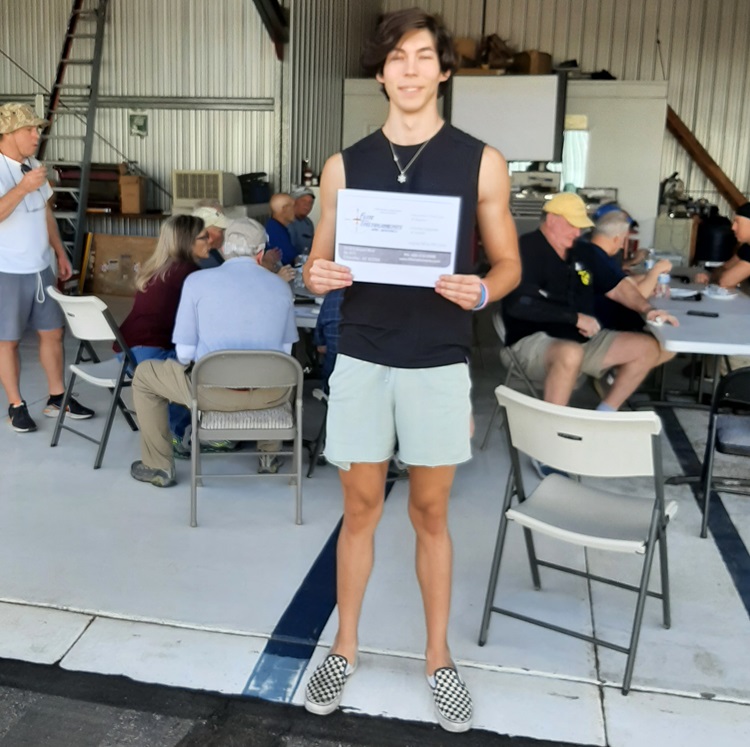 Scott Todd 1st Flight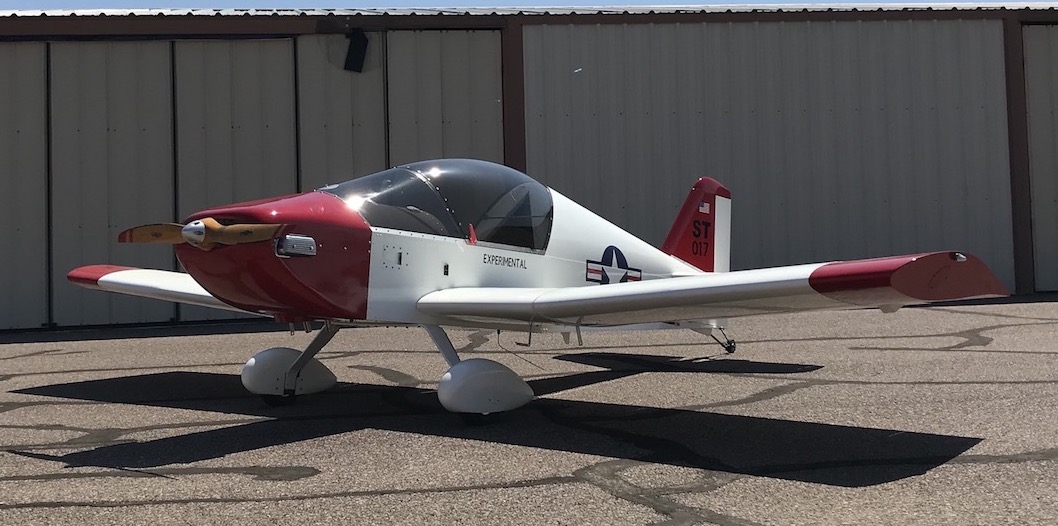 My Onex finally flew on 9/21/21. Special thanks to Chuck B. for the help with ALL those rivets and Jim D. for help down the stretch. Some of the best mechanics in the SW, Arlo and Grant, kept me honest and helped to make sure that first flight was uneventful. It indicated 154 mph which was backed up by GPS. That little 80hp AeroVee ran like a sewing machine. It was super smooth and all the temps were great!
This is my third completion of my own airplane and my 13th first flight on a new or newly restored airplane. Hmmm… What next…?
—Scott Todd, Phoenix, Arizona