Our monthly meetings are usually on the second Wednesday. However the flu pandemic restrictions will force cancellations or changes.
Check our main web page at www.eaa501.org to see the latest dates/times/places for our meetings.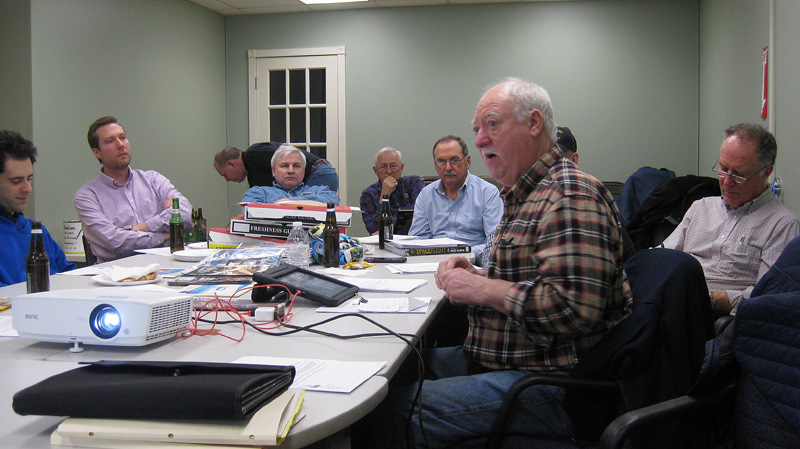 At our February 12 meeting in Aero Safety Training's conference room Chapter 501's Bob Menier, with his years of experience overseeing the maintenance of Dassault FalconJets, summarized for us all the maintenance items that private aircraft owners/pilots can do on their own airplanes. Owners can do a lot of their own maintenance, but the rules have to be followed and log books be detailed.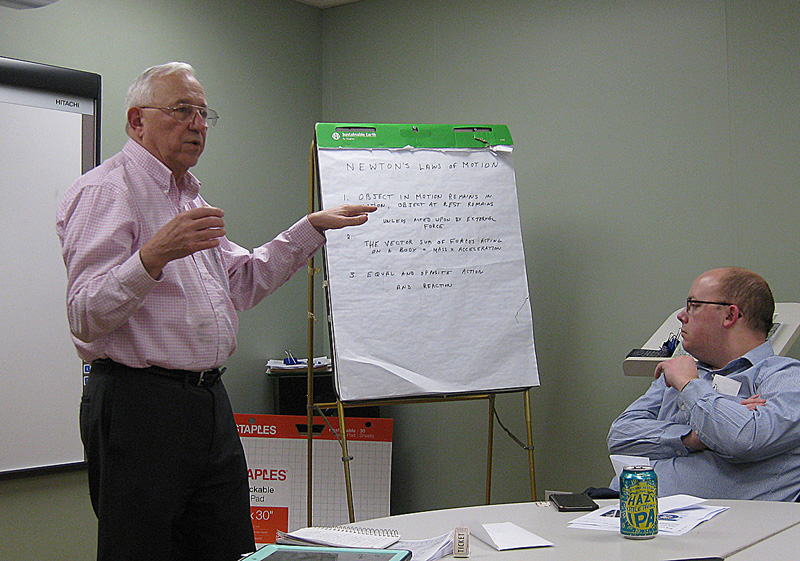 At our March 11 meeting Chapter 501's Larry Kalb gave us a convincing and well-researched technical explanation, with flip charts and lots of math, of aerodynamics and flight dynamics... that is... how airplanes fly.
Our April 8 in-person meeting could not be held because of the statewide ban on "group meetings of any size" as a consequence of the coronavirus pandemic in progress. Thanks to Jeff Ross's offer of use of his Webex access, President Jon Seibert ran a productive "virtual meeting" for 1.5 hours with over a dozen members participating. Unfortunately our major decision of the evening had to be the cancellation of the April and May Young Eagles events.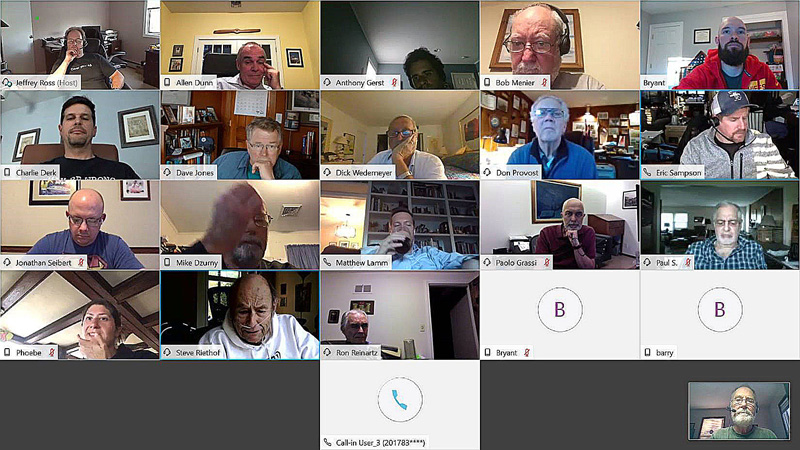 20 members in attendance at our second "virtual meeting" on May 13, set up on Webex by Jeff Ross for us. We discussed the chances, believed to be slim, of having our 2020 events going off on schedule. No conclusion yet on how to spend our $1,200 worth of 2019 Young Eagles credits. New name tags high on the list.
On June 10, 19 members attended our third "virtual meeting" set up on Webex by Jeff Ross, thank you Jeff. Several of our Young Eagles pilots said that they would not likely fly Young Eagles if face coverings, social distancing, sanitizers and repetitive disinfecting requirements were still in effect on the planned September and October dates.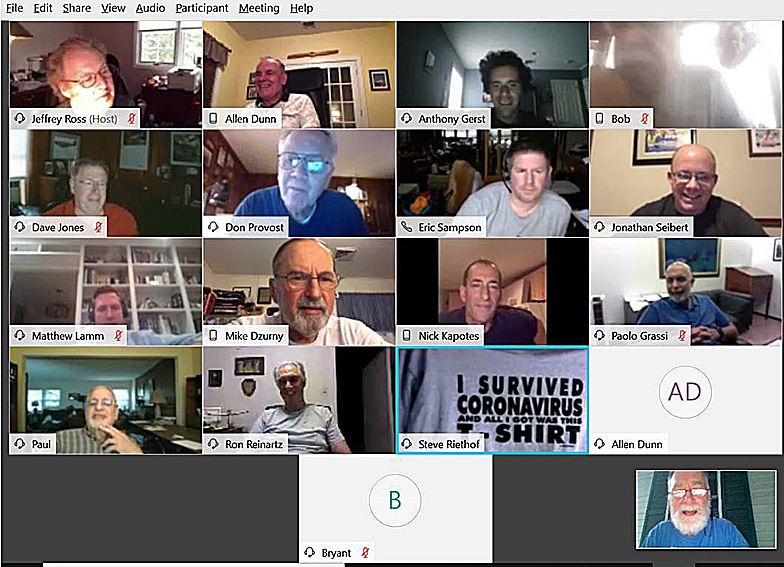 On July 8th, 19 members attended our fourth "virtual meeting" set up on Webex by Jeff Ross, thank you Jeff. The discussion focused on finding items acceptable to EAA that we could buy with our $1,200.00 in 2019 Young Eagles credits. Steve Vail will narrow the list for us at our August meeting. Mike Dzurny's proposal to award Eagle Fliers with a free six month Chapter 501 membership was turned over to Steve Vail and Mike who will, in August, present a number of alternative ideas to see if we can make this work.