We have a group of very talented members. They fly, instruct, and some have even built their own aircraft. Need a little inspiration or maybe even some ideas for your own build? Our members are happy to share. Here are some of our members' projects: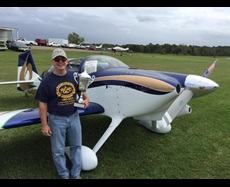 Gary Baker, Van's RV-6
Completed May, 2014
Builder's Log: www.mykitlog.com/ggbaker
And here are some of our member's current aircraft building projects from the EAA Builders Log website.