EAA Chapter 551 suupports youth aviation education through by learning leadership skills volunteering through the Chapter, Montly Program Meetings on various aviation-related topics, and hosting local community education programs.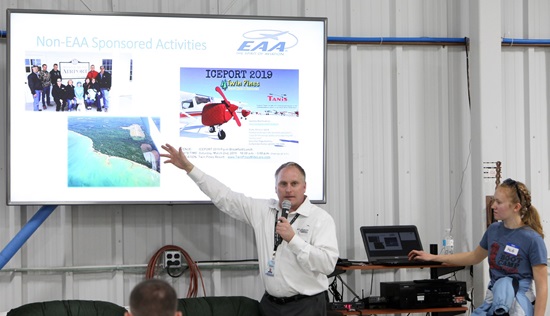 EAA Chapter 551 focuses on getting youth (ages 14+) involved in the Chapter. Youth are encouraged to take on leadership roles to gain skills andknowledge to be used in life. Some ways youth have stupped up are to organize a fundraising breakfast, Program Meeting setup and tear down, Program Meeting greeters, volunteer for Young Eagle Rallies, Chapter Board Vice President (in advisory capacity), Chapter Board President, Photographer/Videographer, Technology Leader, and Young Eagles Co-Coordinator.
Monthly Program Meetings (third Monday evening of the month) are another opportunity for youth and families to learn about aviation.
Community Education course titles and content have included:
Minnesota Based Aviation Related Post-Secondary Education Programs. This course provides brief overviews of Aviation related technical and four-year degree post-secondary programs, a discussion on "What is Your Plan B?", information on local aviation organizations, and scholarhsip writing tips.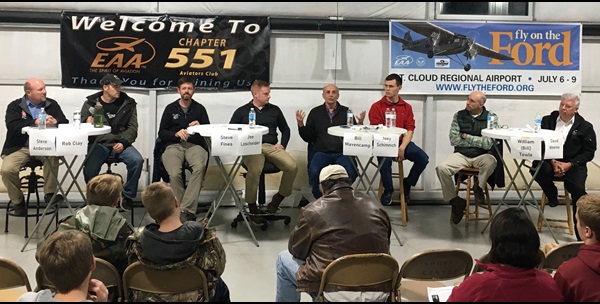 Aviation Profession Panel Discussion. About eight local aviation professionals are asked questions about their professions and their aviation journeys. This was a very lively and informative course.