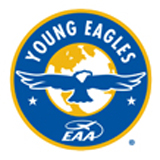 Founded in 1992, the Young Eagles program is dedicated to giving youth ages 8–17, an opportunity to go flying in a general aviation airplane. These flights are offered free of charge and are made possible through the generosity of EAA member volunteers.
It's the only program of its kind, with the sole mission to introduce and inspire kids in the world of aviation.
Today, the Young Eagles program has flown over 2 million kids.
For more information from EAA headquarters about the Young Eagles program, visit www.youngeagles.org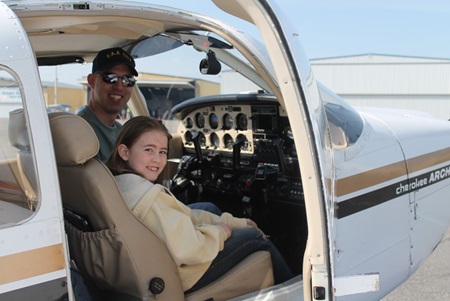 EAA Chapter 551 Young Eagle Rallies are typically held 9:00 am to 12:00 noon the third Saturdays in May and September at the St. Cloud Regional Airport and the June Saturday of River Dam Days at the Little Falls Municipal Airport.
EAA Chapter 551 has volunteer opportunities for both youth and adults. Help is needed for both ground crew and pilots. Rally volunteer times are from about 8 am until 3-4 p.m. Volunteer for set-up the evening before the St. Cloud Rally on Friday evening. About 250-300 youth are flown annually through this program.