South Lakeland Flyin on July 4, 2015. All Photos by Ken Gaver, KZPH.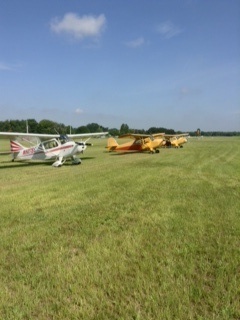 Ken Gaver's white and red 7EC, Denny D'Angelo's Classic 7AC, and Mr. Ron Thompson's 7AC Super Champ with 100 HP Continential O-200 on the grassy ramp at South Lakeland Airport awaiting the spot landing contest.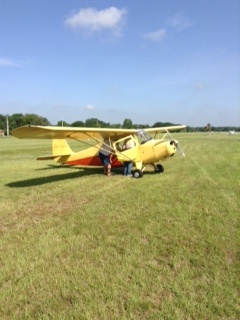 Ron Thompson's 7AC modified with a Continental O-200 engine. Ron purchased the aircraft as a basket case from a (really nice) friend for $1 and informs he has a total of $26,001 invested in the aircraft restoration. Ron finished the Champ late last year in time for the cool weather flying season. He is having a blast flying the ship, but as with all Champs, he is still learning how to really handle the aircraft.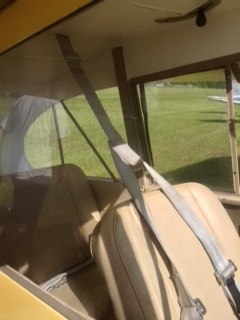 Ron Thompson's daughter did the interior of the Super Champ....a very nice job. Best of all the aircraft is modified with shoulder harnesses to increase safety in the event of a roll over. Much better than the standard lap belt of the original Champ.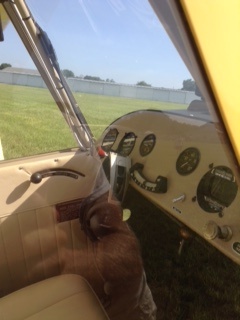 Simple but well executed panel...typical of early model Champs.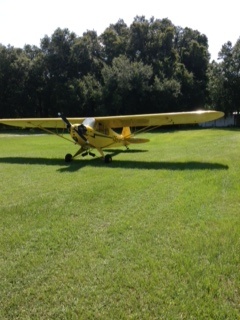 Terry Jones of South Lakeland Airport owns this original 1946 Piper Cub. Nice old bird and in great shape. Terry is restoring Cubs and building Wag Aero Cubby's just for the fun of creating. His work should get your creative juices going too.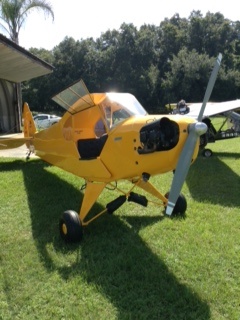 Cub fuselage awaiting wings at Terry Jones' hangar. Terry informed the Cub is less than 1 month from flying.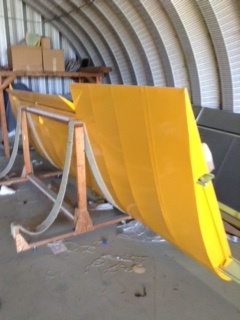 Wings for the soon to be finished Cub.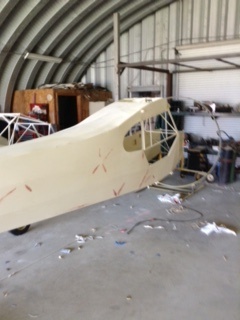 Like we said earlier, Terry Jones is building Cubs and Cub replicas as fast as he can...loves to do it. This is his personal 1946 Cub restoration in the works.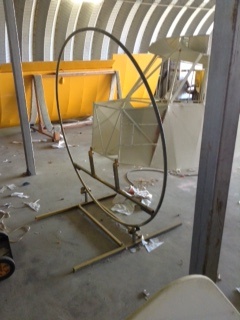 Terry Jones build this covering rotisserie so he alone could cover a fuselage or wing panel. Jig allows him to rotate the structure without the need for help. Great little tool.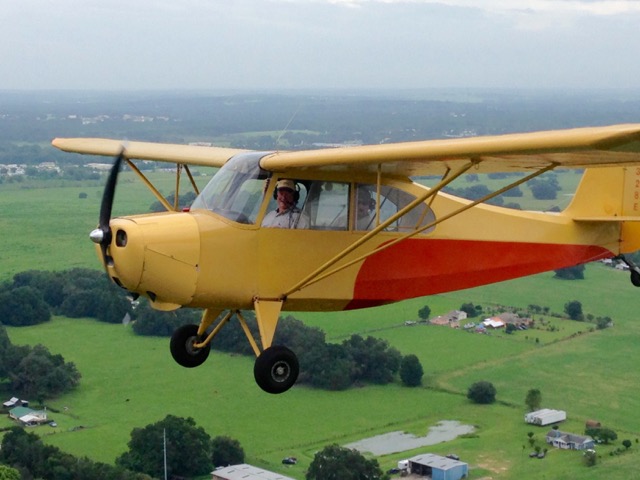 Flying formation with Ken Gaver and F-15 pilot, Ken Wilsbach (photo credit is Wilsbach, is F-18 fighter pilot Mark Fox limbering up in the Champ at a blistering 75 mph--a little slower than the 750 mph he is used to. He flies great no matter what the speed. Once a fighter pilot always a fighter pilot.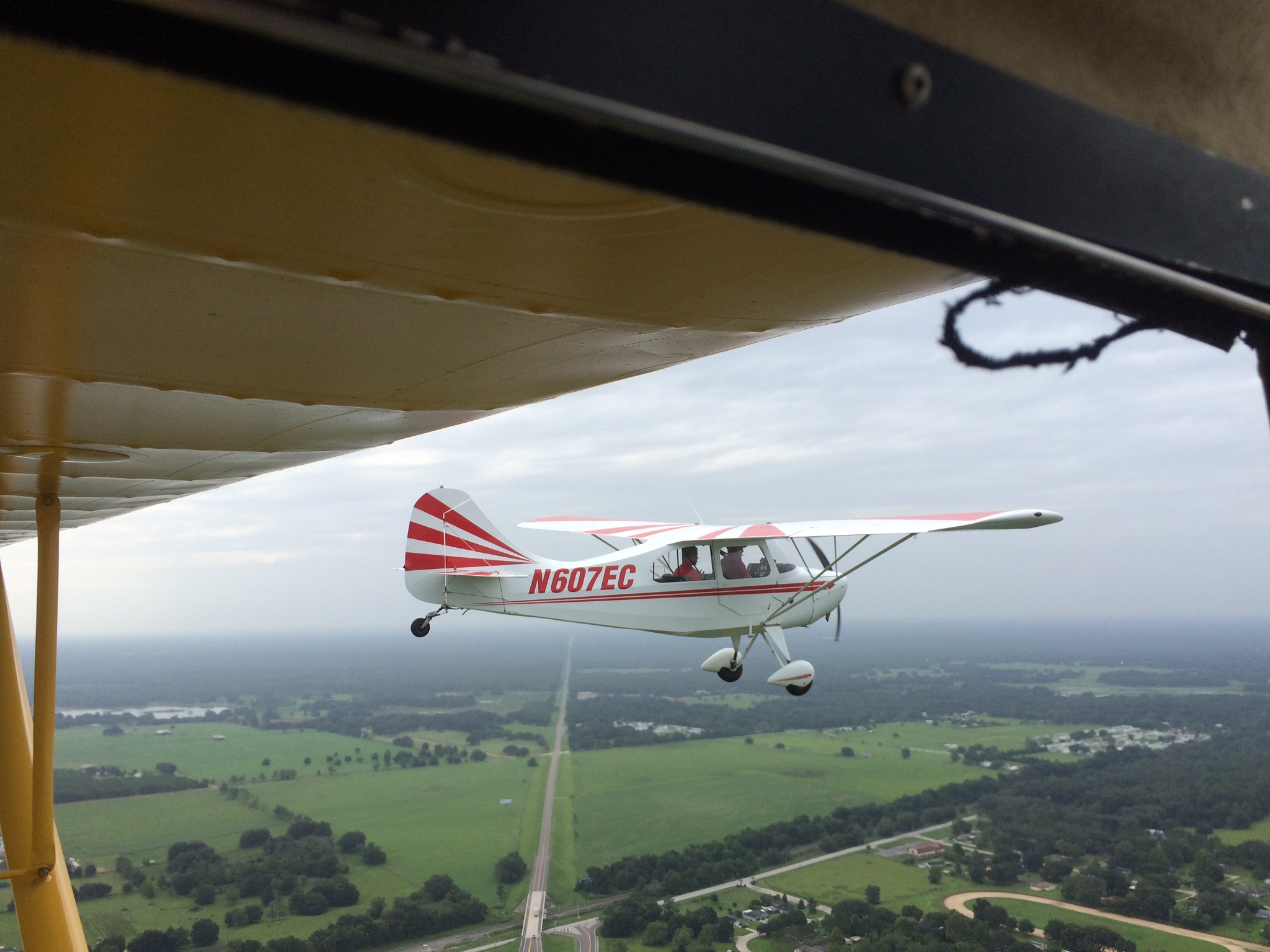 Ken Gaver receiving instruction on how to lead a formation from Maj Gen Ken Wilsbach (back seat). Ken's 100 HP Champ is a beautiful aircraft and Ken makes for a great lead during our formation training exercise