SPECIAL EAA 145 meeting in September
When: Friday, September 15 at 10:00 a.m.
Have you ever visited the inside of a commercial airport tower and seen how they operate? Now you have the chance! Our meeting this month will be a tour of the Tower Operations at KGRR. Since they cannot accommodate us on a Saturday, we have reserved Friday, September 15 for our meeting.
Where:
Please assemble near the elevator adjacent to the Starbucks location (now with curtain, for construction) on the south end of the entrance to the concourses. Red arrow above points where to meet.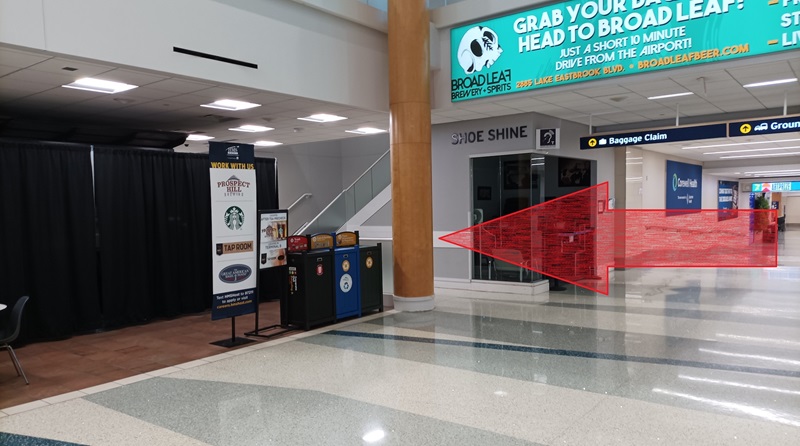 Gerald R. Ford International Airport
5500 44th St SE
Grand Rapids, MI
Ongoing: VMC Club
VMC Club meets the third Tuesday of every month at 7:00 p.m. in the lobby of Riverview airport (08C).
The VMC Club offers monthly meetings in which pilots can network and share knowledge and experience. The meetings use real-world scenarios to engage members, and allow a free exchange of information that improves awareness and skills. The intent is to create a community of pilots willing to share information, provide recognition, foster communications, promote safety, and build proficiency.

All EAA members are automatically eligible to take part in VMC (and their instrument counterparts, IMC Club) programs in their local chapters.