Whether you fly, build, restore or simply enjoy airplanes and aviation, you are welcome to attend our events and join our Chapter.
We are a group of aviation enthusiasts, aircraft builders, and pilots who get together with like minded people to share ideas, exchange information, encourage safety, serve the local aviation community and have a lot of fun doing so. Please come to our next meeting or event as our guest.
.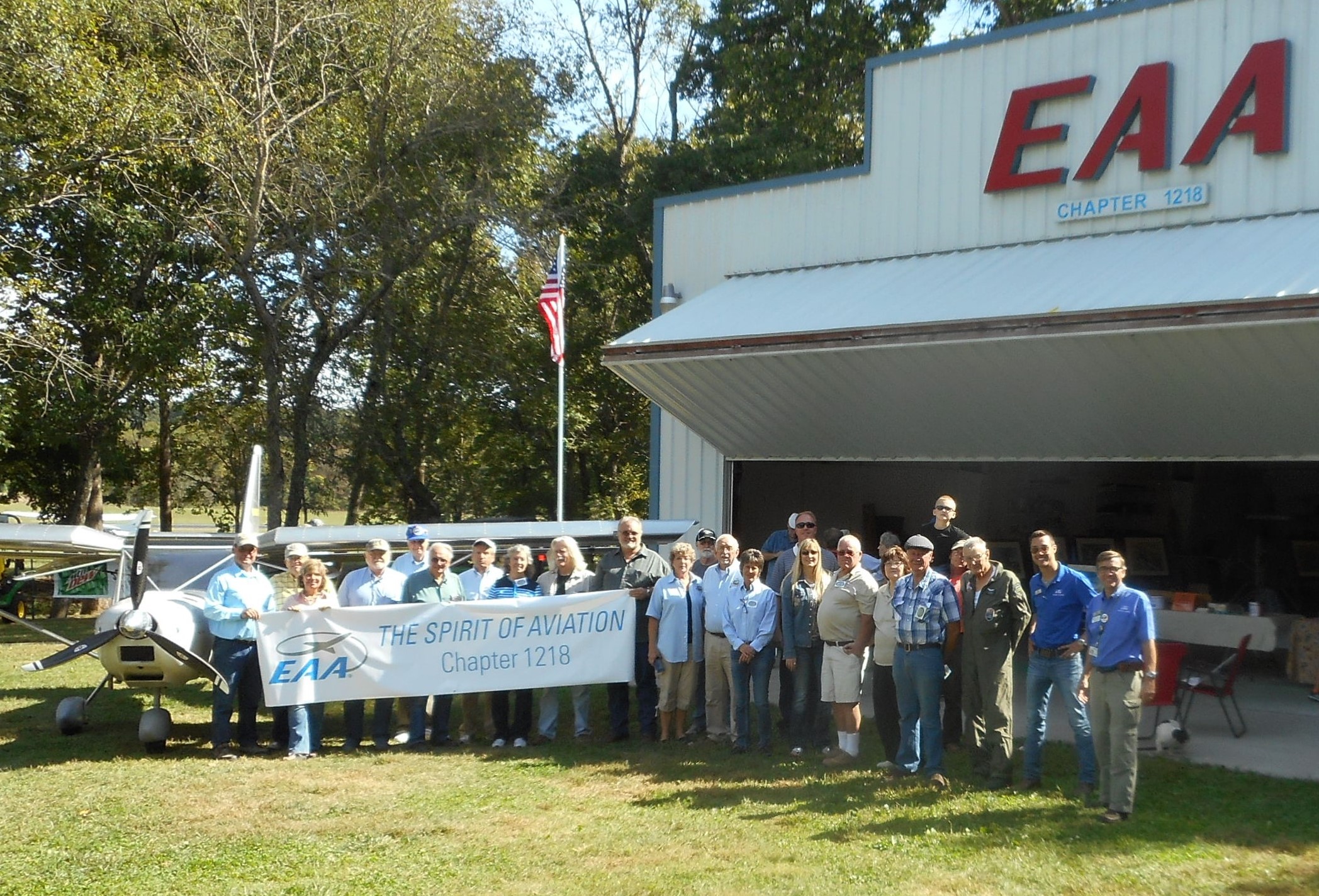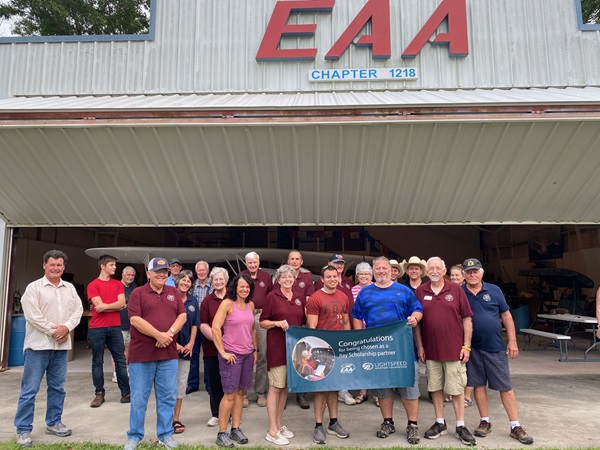 Members of EAA Chapter 1218 are proud to sponsor our 2020 Ray Aviation Scholar, Chase Garrison. Chase and his mother Melanie posed with us for a photo at our July gathering. Chase has soloed and is well on his way to his private pilot certificate.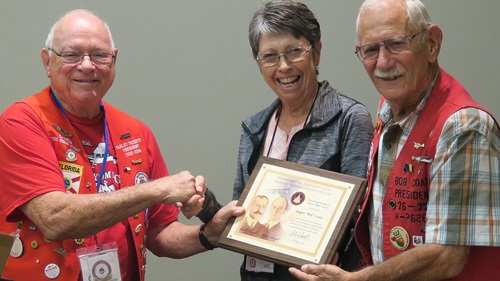 Chapter member, Bob Coats was presented the Wright Brothers "Master Pilot" award at the annual International Cessna 170 Convention in Newton, Kansas by retired FAA safety officer, Harley Pickett. The award is given for 50 years of dedicated service, technical expertise, professionalism and many outstanding contributions to further the cause of aviation safety. Bob received his pilot's license in 1969. He has more than 7,000 hours of safe flight. Bob has helped manage the Cabool airport and has been influential in helping many young people obtain their pilot license. He has helped organize and fly in the annual senior post graduation flights for the Cabool High School graduates for the past 20 years. Bob's wife, Carol who is also a pilot, is also pictured. Congratulations, Bob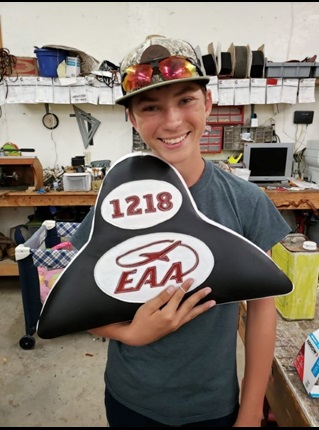 One of your newest and youngest members of EAA Chapter 1218 is Cinch Liggett. Cinch, with the help of his Dad, volunteered to make custom seat covers for the club's most recent restoration which is a Star Duster Too. We think he did a FANTASTIC job!
Our 2019 Fly-In, Camp-Out was a success even with the rainy weather on Friday evening. Saturday and Sunday were beautiful days with a lot of airplane traffic and recreational flying. We had six campers, and four tents on the grounds, as well as many members and guests that attended the event without camping. The meals were all excellent and enjoyed by all. Area musicians played a variety of music for us on Friday and Saturday evenings. Visit our gallery section for more pictures of this event.