Whether you fly, build, restore or simply enjoy airplanes and aviation, you are welcome to attend our events and join our chapter.
We are a group of aviation enthusiasts, aircraft builders, and pilots who get together with like minded people to share ideas, exchange information, encourage safety, serve the local aviation community and have a lot of fun doing so. Please come to our next chapter meeting or event as our guest.
The Free State Chapter meets on the second Saturday of each month at 10:00 am. Social time starts at 9:30 am. We meet at the Van Zandt County Regional Airport (76F), which is located southeast of Wills Point, Texas.
Airport Communications for Van Zandt are on US MULTICOM Frequency 122.725 MHz.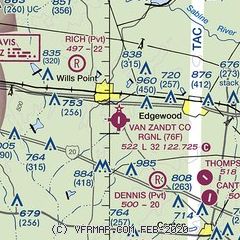 Courtesy to Airnav
Email: EAA1078@gmail.com
Check out the monthly EAA Video Magazine here.