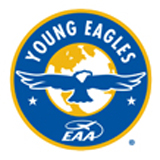 Founded in 1992, the Young Eagles program is dedicated to giving youth ages 8–17, an opportunity to go flying in a general aviation airplane. These flights are offered free of charge and are made possible through the generosity of EAA member volunteers.
It's the only program of its kind, with the sole mission to introduce and inspire kids in the world of aviation.
Today, the Young Eagles program has flown over 2 million kids.
For more information from EAA headquarters about the Young Eagles program, visit www.youngeagles.org
You can donate to our Young Eagles Program here PayPal
Upcoming Young Eagle Events
1. Date: Sunday, October 24, 2021
Time: 9:00 a.m. - 3:00 p.m.
Location: Sacramento Executive Airport Main Terminal Area, Sacramento
Address: 6151 Freeport Boulevard., Sacramento, CA 95822
Contact Person: Esteban Nava
Cell #: (916) 396-3808
Email address: estebannavajr12@sbcglobal.net
Some of our Young Eagles
Tyler Pierson our Ray Foundation scholarship recipient.(Flight time logged 58.1, dual 47.7, solo flight 10.5, XCountry 12.4, night flight 3.2, and simulated instrument flight 2.7hrs). Dylan Fricke an excellent student pilot who is nearing his first solo(flight time logged 6.8). Liam Robinson is doing well and will likely solo on his birthday mid October(flight time logged 9.8hrs). Tyler Stump is our newest Young Eagle joining our weekly Saturday Build, Maintain, and Fly program(flight time logged 5.1) Hayden Schaufel is the senior member of our Weekly Saturday program and has recently earned his Private Pilots Certificate and he is helping us with making sure the younger eagles are on task. Hayden was also very instrumental helping with navigation and piloting during the Oshkosh trip.

Tyler Pierson is essentially ready for his check ride only lacking his recommendation flight and three tenths of simulated instrument flight instruction. Unfortunately, he has to wait until he turns 17 years old on December 5, 2020. We have scheduled his check ride for that date. Hopefully, the weather cooperates! Tyler is an exceptional student and it's been my pleasure to be his flight instructor.

Tyler made a long solo cross country to Redding, CA with landings at Redding, Lampson Field, Lakeport, CA, Davis University Airport, Davis, CA and back to KSAC,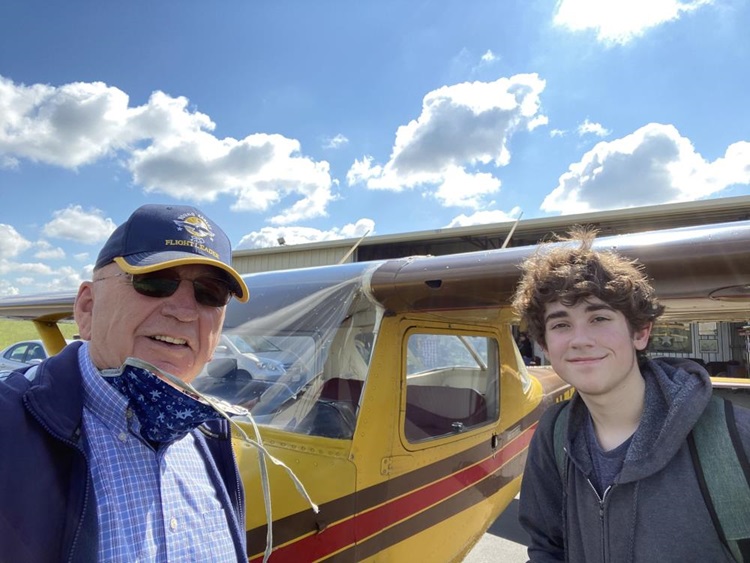 Ray Foundation Scholarship Recipient Tyler Pierson First Solo at Franklin Field April 2020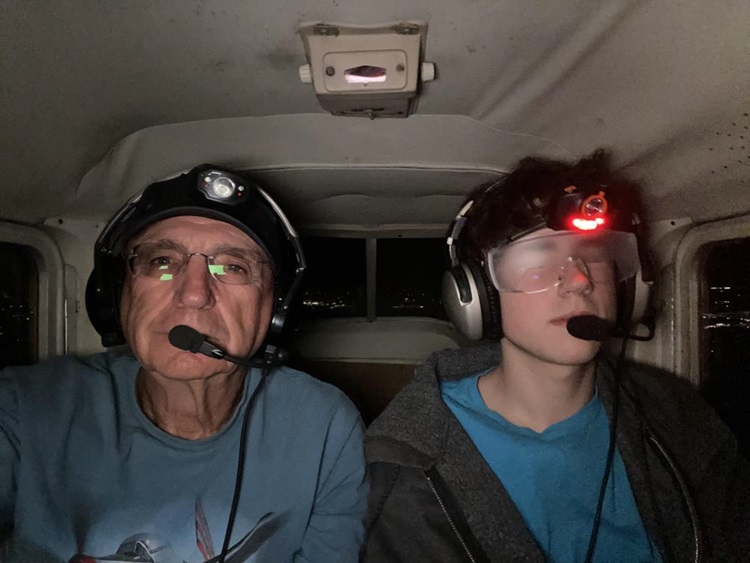 Tyler Pierson and instructor Stan Lawrence on his night cross country!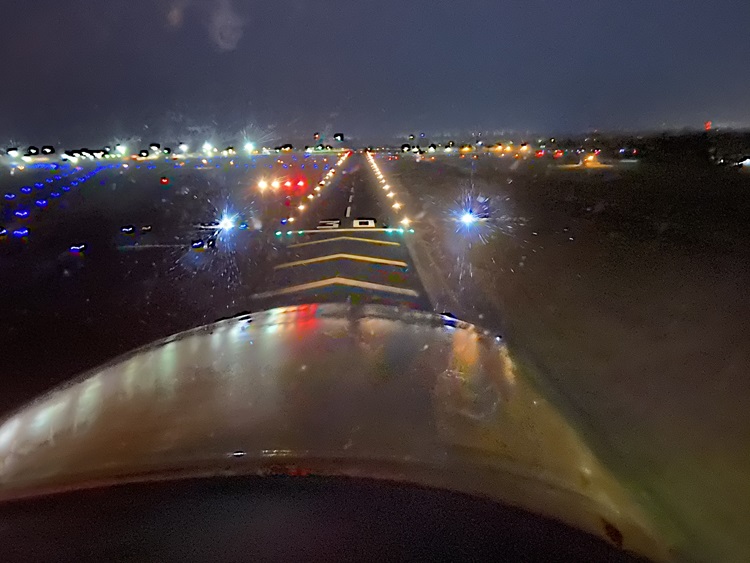 Tyler back to Sacramento Executive's runway 30 a perfect approach finishing off his night cross country!