The aerobatic box at Ephrata Municipal Airport, KEPH: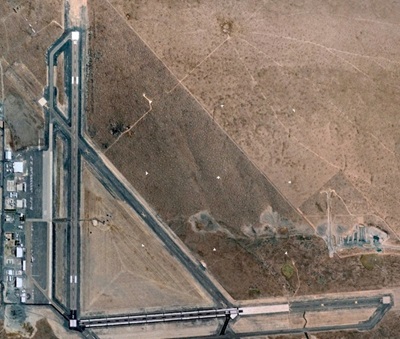 By virtue of the excellent relationship that Chapter 67 has nurtured over the years with Ephrata airport management, we enjoy the use of the Airport Terminal and a large hangar for practice days and the contest. The view from the tie down area of the terminal, where airplanes are "staged" in preparation for practice and contest flights. Because the hangar is shared with several resident aircraft, contest participants must pull airplanes from the hanger before 0800 each morning and put them back in the hangar no earlier than 1700 each evening.

The box's X-axis runs predominantly north-south and is aligned with runway 3-21. The judging line is along the closed southeast-northwest runway, west of the "T" mark. More often than not, the wind through the box is from the south.

As the box lies within 4 miles of an airway centerline, an FAA waiver must be in effect before aerobatics may be flown here. The box must be opened and closed by a Chapter 67 club member, and each pilot using the box must first read and sign the waiver. We usually open the box for practice on the morning of Wednesday, the week of Apple Cup or Apple Turnover, however this is dependent on our receipt of a practice waiver from FAA.

Any mention of the Ephrata box would be incomplete without acknowledging the constant support of the Port of Ephrata and airport manager Mike Wren. For over 30 years, we in Chapter 67 have been immensely grateful for everything they've done for our club and for competition aerobatics at Ephrata Municipal Airport.

(The photograph above is old! Runway 2-20, depicted here, is now runway 3-21. It was rebuilt and is now shorter and narrower than shown. Check latest charts, Airport Facility Directory, and other publications for the most current information.)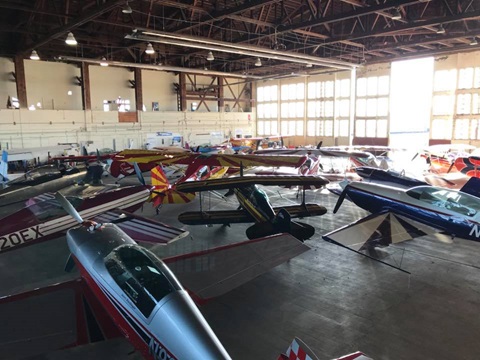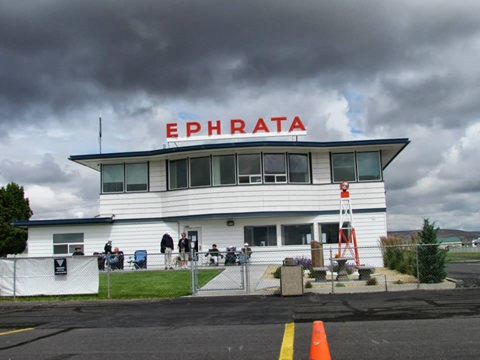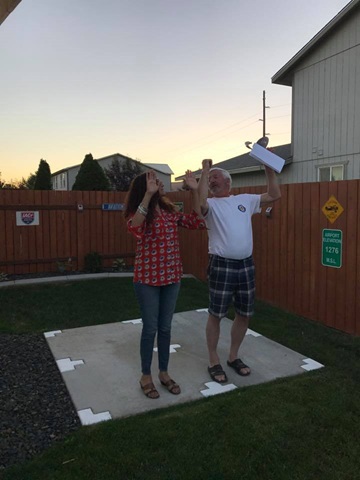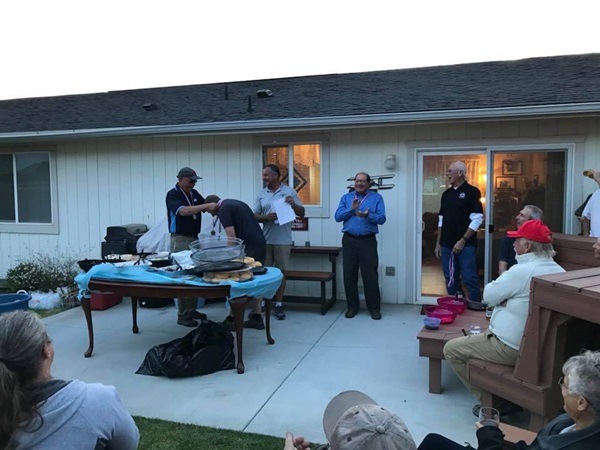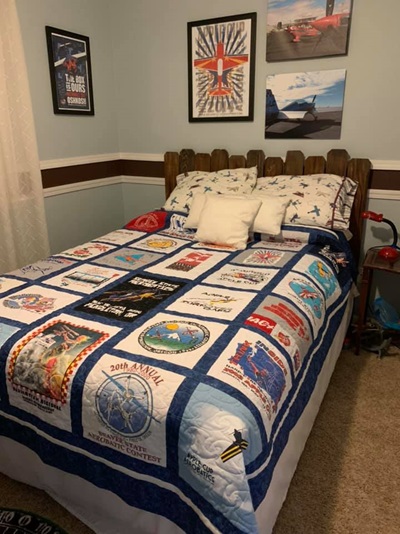 Two Chapter 67 members own Acrohouse, a summer and weekend home near the Ephrata airport (having line-of-sight to the box was a purchase requirement). During camps and contests they graciously host the renowned "Bring Your Own Meat" dinner on the first night of the contest. Guests can grill steaks alongside chicken, burgers, and hot dogs on two grills. Sides, salads, desserts, snacks, beer, wine, and spirits (and occasionally..postprandial cigars) accompany the conversation and the meats.
Aviation and and acro dominate interior and exterior design, to include a scaled aerobatic "box" that competitors who will fly the Unknown sequence on the second day of the contest (usually Saturday); here a pilot is performing an Aresti duet, getting some extra coaching in preparation for her Unknown sequence.