Betty Stewart

Betty Stewart, a lifetime chapter 61 member, was a member of the 1976, 1980 and 1982 United States aerobatic teams. She is honored as the first person to win the world champion title at two consecutive world events. In 1980, she won three individual gold medals and the title Women's World Aerobatic Champion. In 1982, she repeated this feat winning the title, another three individual golds, and the silver team medal. She was inducted into the International Aerobatic Club Hall of Fame in 2004 and is currently a national judge.
---
John Housley

John Housley is the current IAC Chapter 61 President, Treasurer, webmaster, and contest director. As a retired aeronautical engineer and Advanced competitor, John is spending time providing aerobatic instruction while also supporting the Humane Society of Missouri's education program. John is a regional judge as well as A&P with IA and served as the Contest Director for the 2021 & 2022 Giles Henderson Memorial Challenge. (Aircraft photo courtesy of The Aero Experience)
---
Cleta Sweeney

Cleta Sweeney is our chapter Secretary and a member of our Board of Directors. Although she is not an aerobatic pilot, Cleta is highly engaged in many of our chapter activities. Cleta has been instrumental in securing sponsorship for practice day events, completed her regional judge training and exam, and was the Volunteer Coordinator and Safety/Medical Director during our annual aerobatic contest. Cleta is also a Community Service Project Leader, assisting 4-H children with activities supporting our Veterans.
---
Martin Di Stefano

Martin is an aerospace engineer and a member of the Navy Reserve. His first aerobatic training was with John Housley in a Pitts S-2B, and he later trained in a Super D while living in Florida. He currently co-owns a beautifully unique Skybolt and plans to compete in the Sportsman category.
---
Bruce Ballew

Bruce Ballew is a corporate jet pilot and has served as chapter President, Contest Director, and a regional judge. He is currently the chapter Vice President. Bruce currently competes in the Advanced category in his beautiful Extra 300L and operates from Creve Coeur airport (1H0). (Aircraft photo courtesy The Aero Experience)
---
Dave Butler

Dave Butler is an orthopaedic surgeon, an AME, and a CFII. He flies his Super Decathlon from C56 (Bult Field, southeast of Chicago) in the Sportsman category. (Aircraft photo courtesy of The Aero Experience)
---
Vinny Ferrari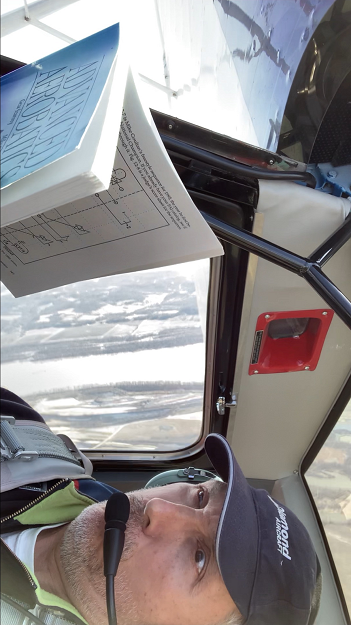 Vinny is an accomplished business leader, instrument pilot, and aerobatic pilot. He flies a pristine Extreme Decathlon from the Creve Coeur airport (1H0) in the Sportsman category.
---
Erin Freeman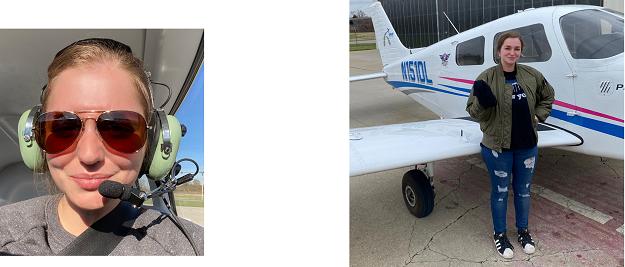 Erin Freeman is a human-computer interaction professional and fledgling pilot. She has a particular interest in human factors research. Although she's just getting started, she's here to learn!
---
Dennis McAlee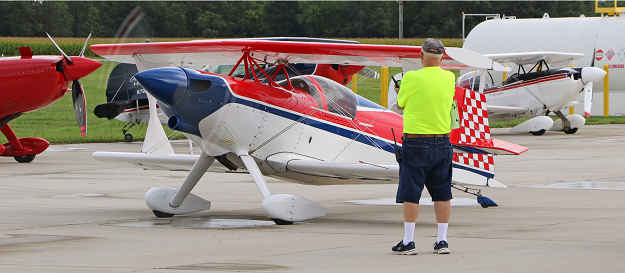 Dennis (Denny) McAlee is a retired airline pilot, flight instructor, master builder (Pitts, Skybolt, RV, etc.) and the Starter for our chapter contests. Denny is based at the Washington Memorial (FYG) airport. (Photo courtesy of The Aero Experience)
---
Bill "Crash" Layton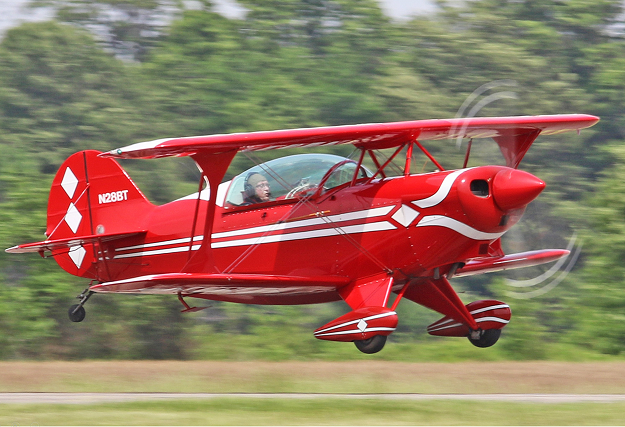 Bill flies a Pitts S-2A (once owned by the famed Bill Thomas) and has a lot of time in The World's Greatest Fighter (aka F-15).
---
Francesco Pallozzi

Francesco Pallozzi works for Boeing, in Berkeley, as a Structural Analysis Engineer. He competed in the Northeast region flying a Christen Eagle II during 2010 (Primary), 2011, 2012 (Sportsman) and 2014 (Intermediate). Francesco is the recipient of 2012 L. Paul Soucy trophy. Current base: SET.
---
Tom Rhodes

Tom is the President of IAC 24 in Dallas, TX and flies a CAP 232 in competition.
---
Clay Keithley

Clay Keithley is a private pilot and licensed mechanic/inspector. Clay enjoys flying his beautiful Christen Eagle through graceful aerobatics and formation flights with other aerobatic aircraft. Clay operates from the Spirit of St. Louis airport (SUS).
---
Julie Housley

Julie works at the Humane Society of Missouri in the Education department where children are taught to have kindness and respect for all living things. She is the Scorekeeping Director and helps with the registration and other aspects of the annual contest in Salem, Illinois.
---
Jerry Spear

Jerry Spear is a two-time winner of the Pitts Aerobatic Trophy in the Advanced category for his first-place finishes at the 1978 and 1988 IAC Nationals competitions (Advanced category). Jerry is also a retired airline captain and continues to support the Chapter 61 contest each year in numerous capacities.
---
---