Whether you fly, build, restore or simply enjoy airplanes and aviation, you are welcome to attend our events and join our Chapter.
We are a group of aviation enthusiasts, aircraft builders, and pilots who get together with like minded people to share ideas, exchange information, encourage safety, serve the local aviation community and have a lot of fun doing so. Please come to our next meeting or event as our guest.
Fly-in to join us at 2nd Sat. Breakfast
Join us for the EAA Chapter 88 2nd Saturday Breakfast each month, 8-11am, 3612 N Webb Rd. Wichita, KS.
2022 Dates are: 12/10 Breakfast with Santa
2023 Dates are: January 14, February 11, March 11, April 8, May 13, June 10, July 8, August 12, September 9, October 14, November 11, December 9

Drive in to 3612 N. Webb Rd. Wichita, KS
Flyin to Jabara.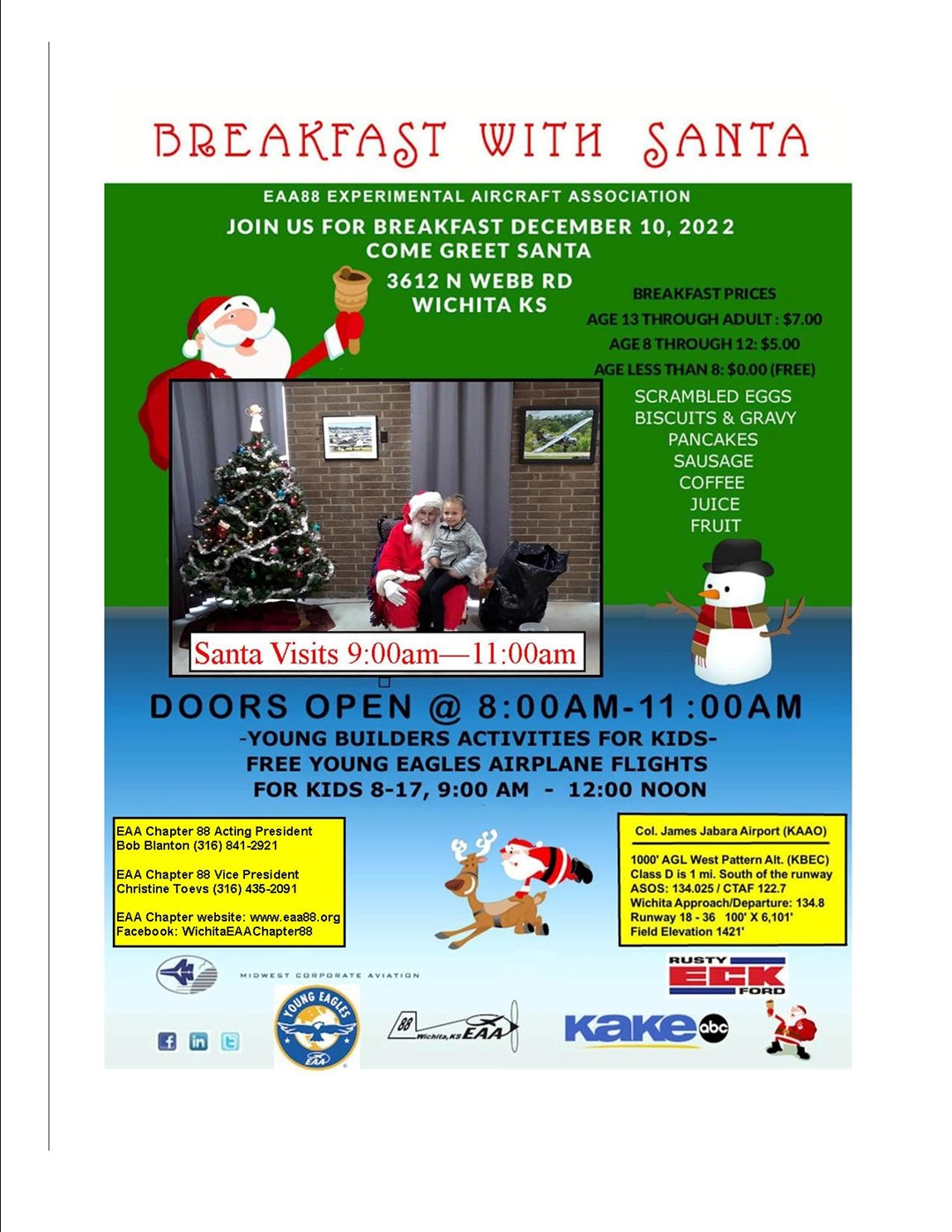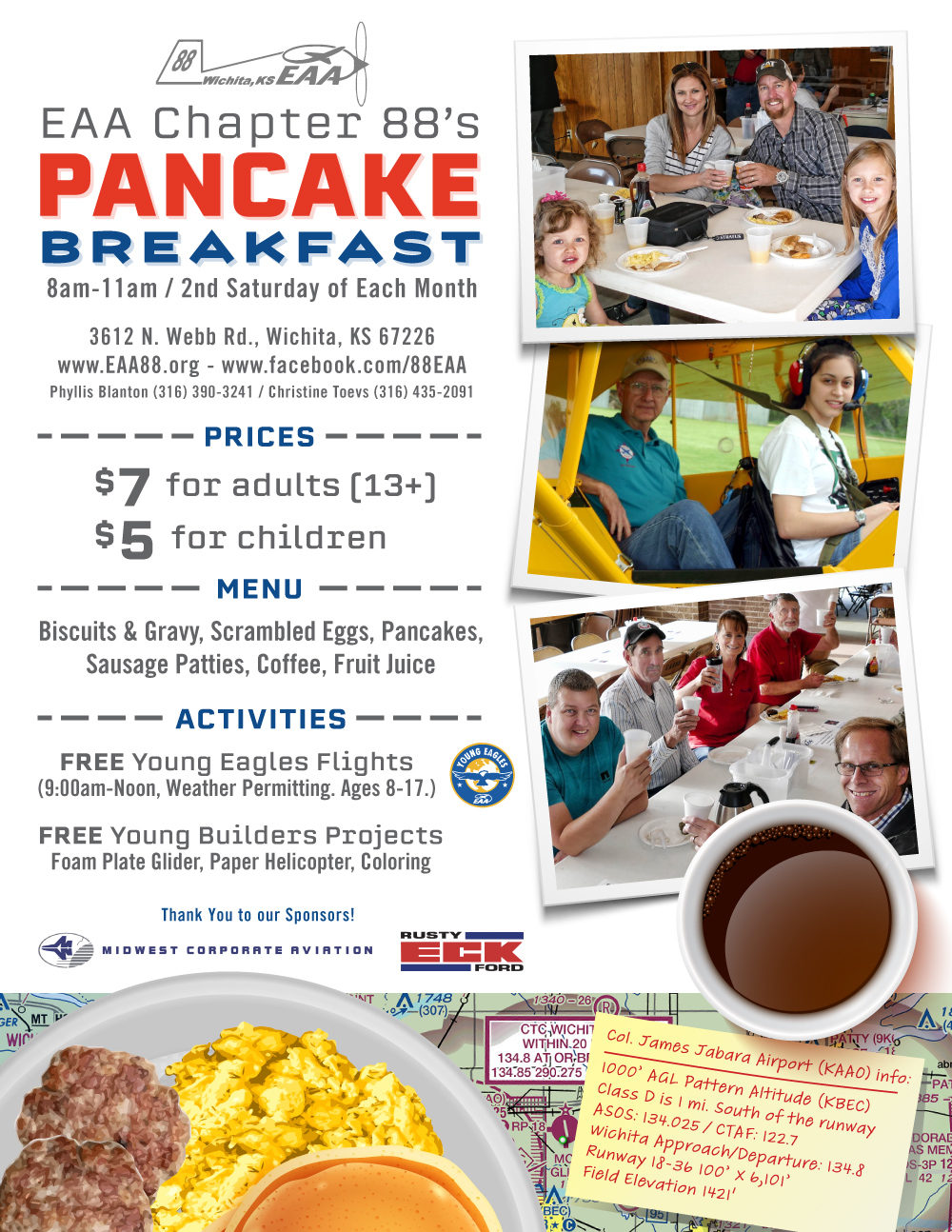 Volunteers needed for Breakfast Champion, Newsletter Editor, Webmaster, Membership Coordinator (North), & VMC Club Leader.
Upcoming EAA Chapter 88 Events!
Click here for a current list of events.


EAA Biplane Blog
Keep up to date on the progress of building Nancy's biplane. Blog is at
Annual Dues
Just a reminder that board members are now accepting renewal on Local Chapter dues.

Click here for Join/Renew membership.
Local Membership dues are $36/year.

Please send your dues to:

EAA CHAPTER 88
PO BOX 780833
WICHITA, KS 67278-0833
You can also Click JOIN/RENEW on the left on this website.


Contact Us


Chapter: EAA 88
President: Ron Blum, 316-295-7812
Location: Wichita, KS US
Email: eaa88president@gmail.com or fly-in-home@att.net
VP: Christine Toevs
Email: eaa88vp@gmail.com
Secretary: Krista Shumate, 316-641-2472
Email: eaa88secretary@gmail.com
Treasurer: Bob Blanton
Email: eaa88treasurer@gmail.com
Membership Chairman: Ken Rogers, 316-733-4563
Email: eaa88membership@gmail.com
Newsletter: Open Position
Email: eaa88newsletter@gmail.com

Check out our Facebook page!
https://www.facebook.com/88EAA/

Signup for Communications from EAA 88



How Far Away is that Airport?


EAA Chapter 88 is a 501c3 Corporation

EAA Chapter 88 is classified with the IRS as a 501(c)(3) charitable organization. Donations to the local chapter are tax deductible to the full extent of the law. Because individual tax situations vary, please check with a tax professional to determine what, if any, tax benefit you may receive from your donation.