Upcoming EAA 88 events
6/13 - 8-11am -The Monthly Breakfast will resume on June 13th. Check here for any changes.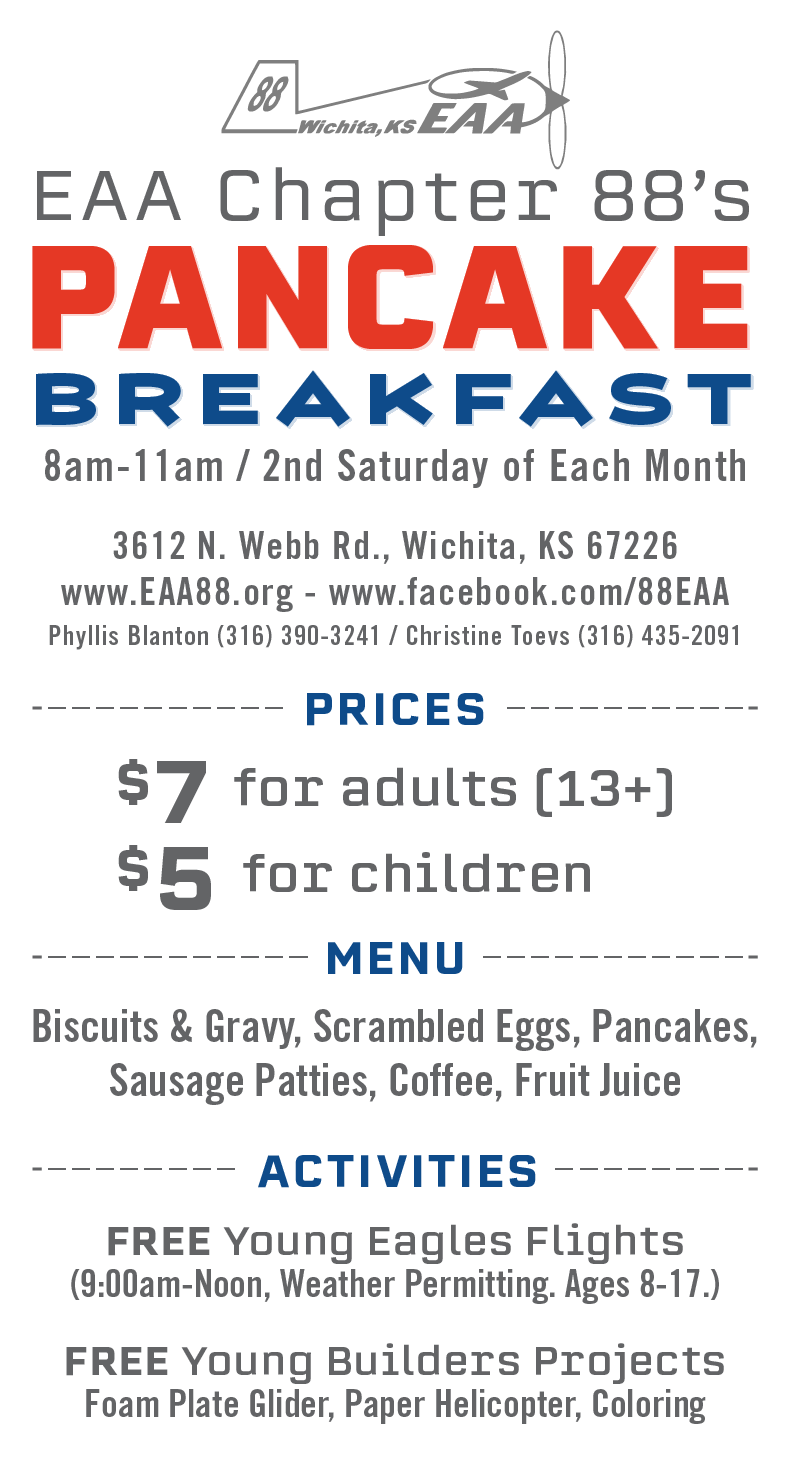 6/20 11am - Until We are planning the Annual Fly-in to Highpoint Airpark, which is hosted by the Highpoint airport. Doug Moler has volunteered the use of his hangar again for this year. More information will be coming from Dave Blanton on the Highpoint Fly-in.
If your looking for a last minute tax deduction EAA Chapter 88 is a 501(c)3 non profit. Contact any Board Member for more information.
Pennies for the Roof Campaign. This is a campaign to raise the $4500 we need to repair the drainage for the roof. We cannot fix the soffits until the drainage is fixed. There will be a bucket at the building where you can donate your extra change to a good cause. Thank you for your help!!
Midwest Life Team has teamed up EAA Chapter 88 and is offering $35 family memberships. More information and applications will be available at the General Meeting on Saturday.

Please submit your stories, pictures, or marketplace items for the newsletter by 12/26 to have them included in the December newsletter. You can send all information to eaa88newsleter@gmail.com