Ludington, MI, is lucky to have a great children's museum, Sandcastles. Our chapter added an insurance-writeoff Cessna 172 to the Sandcastles Museum. That was back in 2012, and the airplane (and control tower) are still very popular with the kids. We have lots of photos, drawings, and a few videos of the whole process.
Stay tuned, there will be a lot of info added to this page! For now, here are a few photos: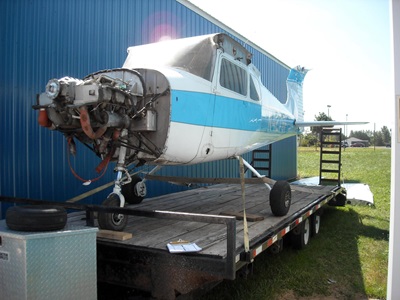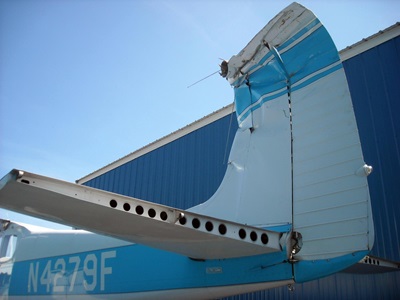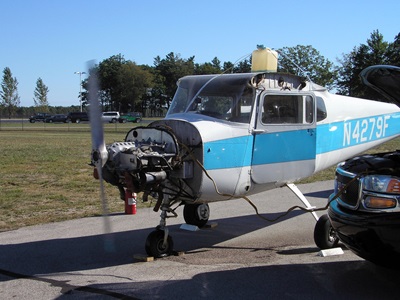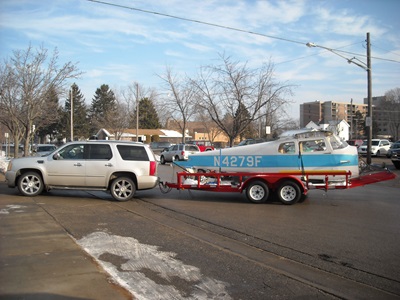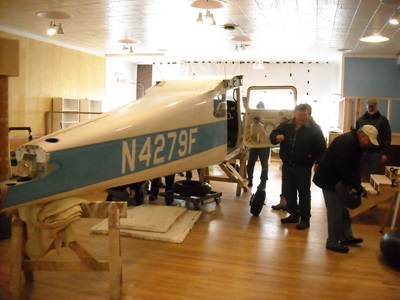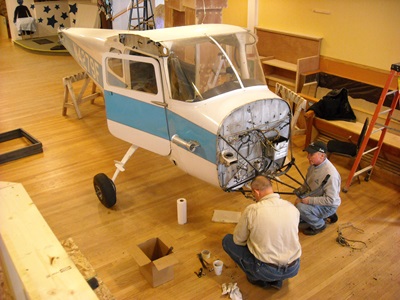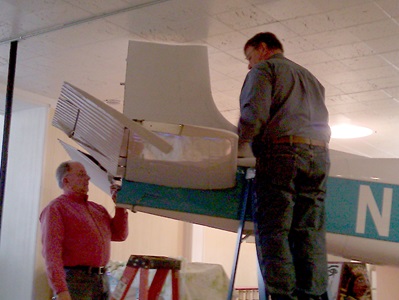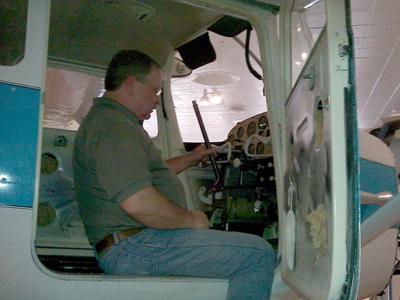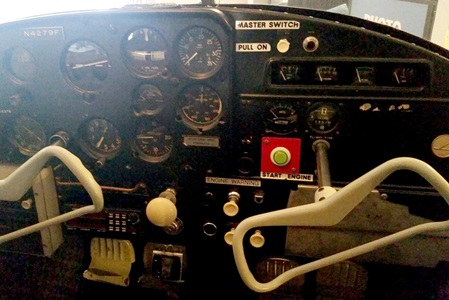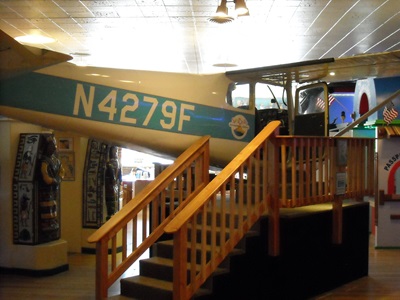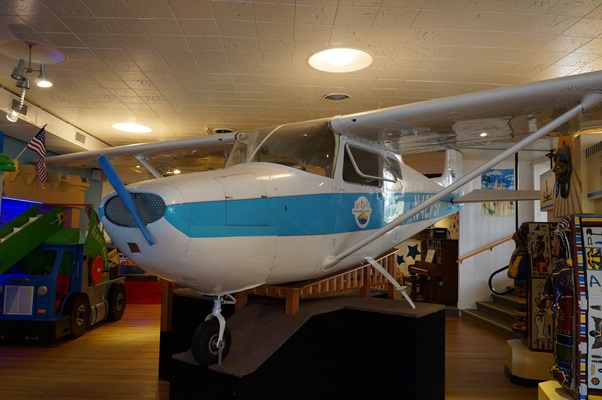 The engine was replaced with some electronics, timers, an audio playback board, and a little aquarium pump. An "Engine Start" button was added. Here's a short video of the startup sequence.