WELCOME TO THE FATHER JOHN FLYING CLUB
The Father John Flying Club is a separate non-profit organization that is based at Dalton Airport. To join you must first become a member of EAA Chapter 77 and of the National EAA. A nominal deposit and low annual dues are also required to join. The Father John Flying Club is one of the best clubs in the country. We are currently looking for pilots, instructors, and students. We offer the best value available on hourly aircraft rental rates and flight instruction. The Clubs history and the current aircraft follow.
If you have questions or would like more information about our club, call 810-444-7196 or send email to fj77fc@gmail.com or (mailto:fj77fc@gmail.com).

The Father John Flying Club Namesake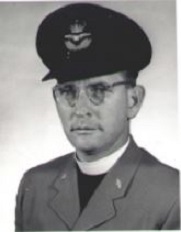 Known as the "Flying Priest", Father John MacGillvray was from the fishing village of Arisaig in Nova Scotia. He became friends with members of Chapter 77 from his involvement with the annual efficiency race sponsored by AC Spark Plug in the 1950's. The race originated in Flint and ended in Oshkosh. He would visit Michigan twice each year; once for the AC event and the other to attend the annual EAA Chapter 77 Banquet. He often stayed with Ed and Dorris Pruett and on occasion would celebrate Mass at Holy Redeemer Catholic Church. He was the Chaplain for the National EAA and a member of Chapter 77.
Father John donated a total of five aircraft in his lifetime. Two are in the National Air Museum in Canada, two went to the National EAA and one, a 1941 Taylorcraft model BC-12D ( 77FJ) was given to Chapter 77. He purchased the T-craft as a project for Chapter 77 to rebuild and recover. However, when he attempted to return the aircraft to Canada, he was refused Canadian Certification. So, he brought the plane back to Dalton, leaving it there for about a year, at which point he donated it to the Chapter in 1962.
In 1986 the secretary of Chapter 77, (Al Lancaster).formed a separate non-profit flying club named Father John, in honor of the "Flying Priest" who had been so generous to the Chapter.
Father John MacGillvray passed away in 1995 from emphysema.
More history on Fr. John and his donated Tigermoth to the EAA can be found at the Airventure Museum Collection.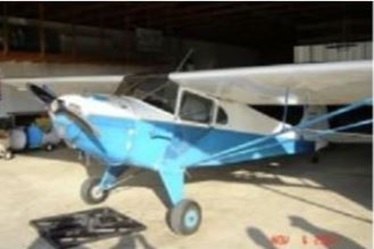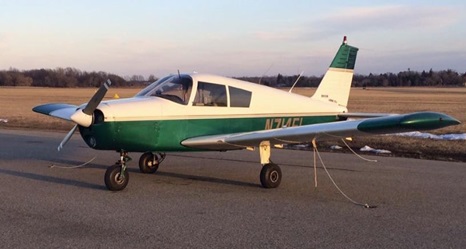 N77FJ (currently being restored) N714FL (currently the only FJFC airworthy aircraft)
Currently there are openings for pilots and students. IFR and VFR instruction is available.