We would like to thank all of our 16 pilots and dozens of volunteers that came out to assist in making this a memorable day for the Young Eagle youths. The turnout was very good, with beautiful flying weather.
I would like to thank 2Fly / Space Coast Aviation for the use of the hanger and the great line support people for this event.
We flew 124 kids, of those, 79 where first timers with our organization. In addition, the chapter collected $111.71 from the Young Eagles donation box. Please see stats below: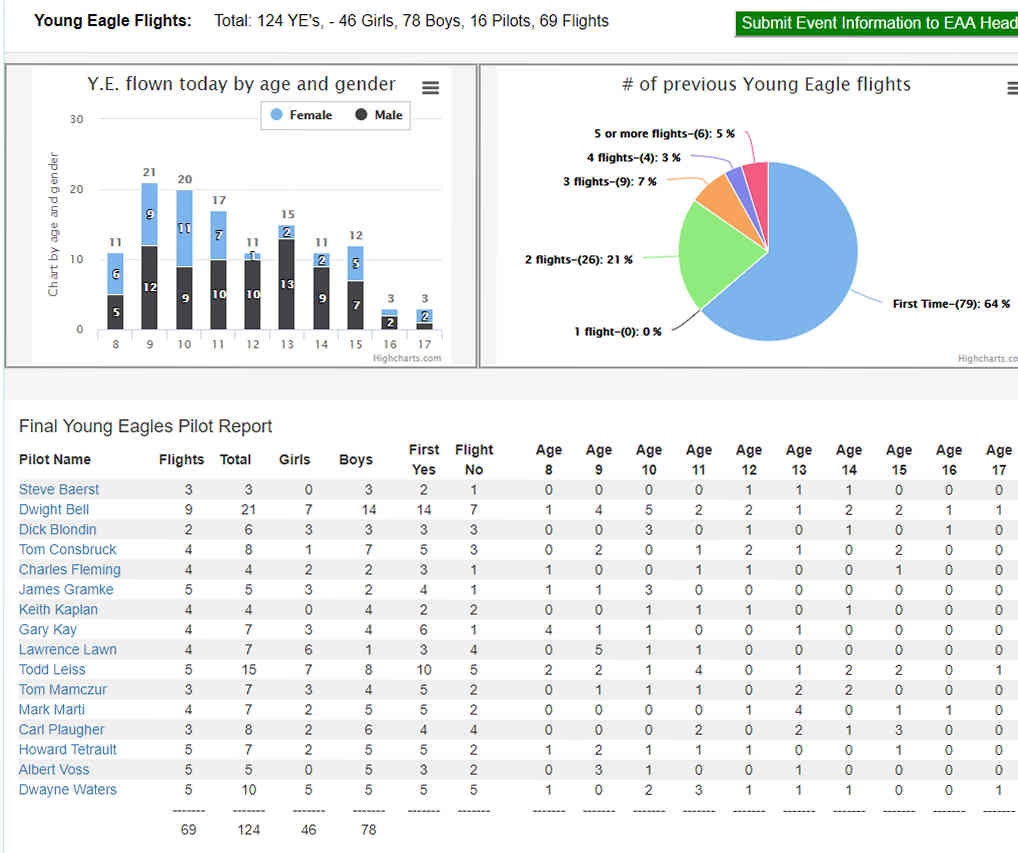 Our next Young Eagles day will be on April 25, 2020.