EAA Chapter 724 Mission Statement - Merritt Island, FL
To share our passion for aviation through promoting education, building, restoring or maintaining aircraft, fun social activities, entertainment, family involvement and philanthropic activities.
Our next meeting is April 8, 2020 at Merritt Island, Fl and our guest speaker is:
We will be having an online conference for our regular chapter meeting this month. We will not having a guest speaker.
Our monthly gathering will be on April 8 at 7:30pm at the ONLINE meeting room. Early birds meet at 7pm.
We will be using a video conferencing website called "zoom.us" Please go to this website by using the following link, (camera optional):

https://us04web.zoom.us/j/693057589
This website will install a program/app on your windows, android or IOS system. Please do this 15 minutes before the meeting.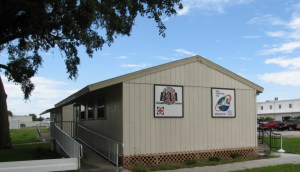 Welcome to our Chapter
Whether you fly, build, restore or simply enjoy airplanes and aviation, you are welcome to attend our events and join our chapter. We are a group of aviation enthusiasts, aircraft builders, and pilots who get together with like minded people to share ideas, exchange information, encourage safety, serve the local aviation community and have a lot of fun doing so. Please come to our next meeting or event as our guest.
For more information on our chapter, please contact our president via the contact information provided in the sidebar.
Our chapter is part of the worldwide network of EAA chapters. EAA embodies the spirit of aviation through the world's most engaged community of aviation enthusiasts. EAA's 170,000 plus members enjoy the fun and camaraderie of sharing their passion for flying, building and restoring recreational aircraft. To find out more about EAA and our programs and services, please visit our home page at EAA.org.