Website updated: Apr 22, 2022
Purchase a Ticket to Win a RANS S-19
EAA Chapter 72 is the Colorado Springs area chapter of the Experimental Aircraft Association (EAA). Our Chapter meets monthly at Meadow Lake Airport (KFLY), located 14nm NE of Colorado Springs on US Highway 24. Unless otherwise noted, meetings are held upstairs at the Meadow Lake Airport Association (MLAA) Hangar.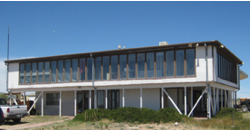 ---
Next Meeting: Saturday, Nov 19, 11:00 am, Lunch to follow
Program: Chapter Elections
Place: MLAA Hangar, 13550 Piper Lane, Peyton CO
---
Donate to Wreaths Across America until Nov 30. The wreaths will be put on the graves at Fairview Cemetery where our founding member, Bruce McCombs lies.
---
Purchase Christmas Dinner tickets prior to Dec 1:
Date: Thursday, Dec 15, 6:00 pm
Place: Patty Jewett Golf Course, 900 E Espanola St, Colorado Springs
Cost: $46.00/person
Send checks to:
Michael Jerger
1303 Fosdick Circle
Colorado Springs, CO 80909
Or call Michael Jerger at 719-637-0876 to use a credit card. You can also pay at the next Chapter meeting.
---
Latest Chapter Newsletter - October
Note: Access to our newsletters requires the use of the free Adobe Acrobat Reader

(or equivalent).
---
Next Board Meeting - Thursday, Dec 1, 7:00 PM
Place: Online
All members are encouraged to attend. If you have an item that you wish to add to the agenda, please contact Chapter 72 Secretary, Esther Smith.