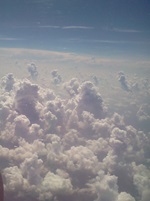 EAA Chapter 555 invites you to visit and enjoy many opportunities to meet aviation enthusiasts whether you fly, build, restore or simply enjoy airplanes and aviation in general. Our members and guests are able to meet aviation enthusiasts, aircraft builders, pilots, and like minded people to share ideas, ask questions, exchange information, learn about and encourage safety, be involved in and serve the aviation community - and have fun doing so.
Our Chapter is known as the Triple Nickel and hosts many social events and seminars for folks of all ages. Youth programs encourage interest in aviation and aeronautical opportunities.
As we move forward into 2021, we are building our website to provide you with information on events as they become available.
Be sure to check the Event Calendar on the website often.
EAA HANGAR LOCATION: Chapter 555 is located at the Las Cruces International Airport - KLRU.
DRIVING: Travel west on I-10 up the hill a short distance after crossing the river and take exit 132 to the airport.
You will see Love's Travel Stop on the south side of the exit.
Our hangar is located at the east end of the airport so hang a right on Gasoline Alley as you approach the main airport after exiting toward the airport.
Gasoline Alley accesses an east end security gate and the EAA 555 hangar is just inside that security area gate
Wingspan Dr. is the north/south street just outside the security fence behind the EAA Hangar
When events are held, the public may enter the EAA Hangar from the west doors just outside the secure area on Wingspan Dr..
Parking is available all along that curb.
FLYING IN for any events or meetings?
Taxi to the east end and aircraft parking is available on the ramp.
The hangar taxiway next to the covered aircraft parking on the east end of the ramp is only a short walk to the hangar.
THE EAA 555 BREAKFAST: Held on the third SUNDAY of every month 8:00 a.m.
THE CHAPTER MEETINGS: Held on the SATURDAY the day before the Breakfast at 9:30 a.m.

You are invited to linger after the meeting and breakfast to socialize.
Remember, the breakfast is on the Third Sunday of every month. The Chapter Meeting is held on the Saturday before the breakfast
Questions: Email us- eaachapter555@gmail.com
Please come to our next meeting or event as our guest.