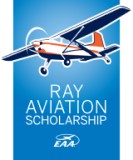 2020 RAY AVIATION SCHOLARSHIP
The Ray Aviation Scholars program provides up to $10,000 scholarships to young people who are seeking to learn to fly. See the section text in the 2019 Ray Aviation Scholarship for more details about the program.
EAA 517 applied again in 2020 to receive one of the 100 scholarships and was again granted the funds. Ray Aten is the scholarship coordinator and interviewed various young adults to receive our grant.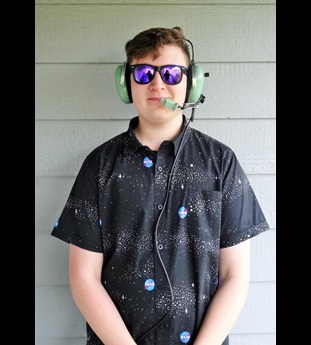 The fortunate recipient of the 2020 EAA 517 Ray Scholarship was DENTEN WULFF of Missoula.
Click Here to See More Pictures of Denten During Training
This is what Denten had to say about his interest in flying and becoming a pilot:
"I am very humbled and honored to be recommended for the Ray Aviation Scholarship by the EAA Chapter #517. I've always wanted to be a pilot since the age of 6, when I was invited into an Allegiant Air MD-80 cockpit to talk with the pilots. After a brief overview of the flight deck, the co-pilot said I could switch on the Auxiliary Power Unit. Ever since that experience, I've loved everything about airplanes and aeronautics in general. Living on a hillside, with a view overlooking the Missoula International Airport has provided me with endless hours of airplane observation entertainment. I research the airplanes, their schedules, flight times and listen with my handheld radio for their landing and departures. One of my most memorable examples of this occurred when I listened to and watched Air Force One land and depart Johnson/Bell Air Field during the Missoula portion of President Donald Trump's campaign rally. I also enjoy watching Neptune Aviation perform aerial maneuvers and practice dropping smoke jumpers just to the north of my house. A favorite hobby of mine is collecting Gemini Jet models, then researching international airports and constructing miniature versions of them. Over this past year the EAA has made an astonishing impact on my life. I've participated in multiple Young Eagle flights including: Wendover NV Historic Airfield, Bremerton WA Airport, and Missoula MT Johnson/Bell Airfield. I'm so grateful for this opportunity and appreciate your consideration of me as a candidate for the 2020 Ray Aviation Scholarship."