EAA Chapter 41 members can join our Build Team, whose project is building a Murphy Rebel kitplane. Our Build Team members have a wide range of building skills. We have team mentors who can help new builders and provide educational opportunities for youth team members. Build Team members must be an EAA member and an EAA Chapter 41 member. Contact us for more information.
The main goal of these build dates is to learn how to build a plane with our Murphy Rebel kit. We appreciate any time and effort you would like to volunteer, and no specific time commitment is necessary. Whether you want to pull a couple rivets one night or attend every session, you're welcome to join in the fun. Depending upon the stage of the project, we'll be working with sheet metal, fabrics, avionics, and powerplant-related systems.
Please see the calendar below for Murphy Rebel project-specific events.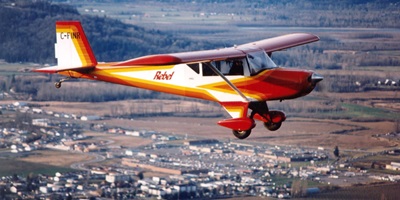 Covid-19 Update as of June 2021:
If you are not feeling well, have a fever, or have been exposed to Covid-19 in the past 14 days, please do not come to the build event.
Capacity restrictions have been lifted and pre-registration is no longer required.
Mask wearing is optional.
Hand sanitizer and sanitizing wipes will be available. We encourage hand washing, the use of hand sanitizer, and cleaning tools before and after use.