Saturday, August 12, 2023
9:00 AM - 3:00 PM
Brennand Airport
3282 Breezewood Lane
Neenah, WI 54956
(click for map)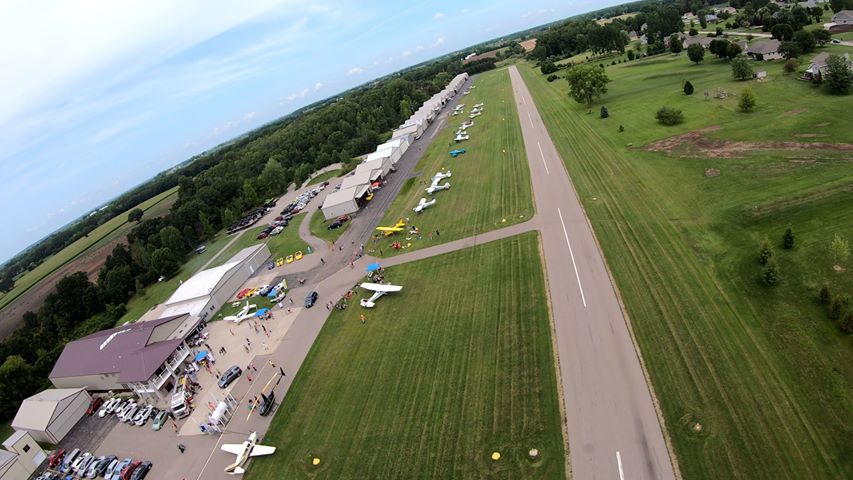 Come join us at Brennand Airport for a day of family-friendly aviation fun! EAA Chapter 41 invites you to join us in celebrating the exciting world of recreational aviation. You can see airplanes and helicopters up-close, meet pilots, learn more about flying, and even go for an airplane ride. Free Admission and parking. Fly in or drive in. The public is welcome to attend. Flying activities are weather-dependent, but the event will be held rain or shine.
Proceeds benefit EAA Chapter 41 and the Fox Cities Composite Squadron of the Civil Air Patrol (CAP).
For more information about the fly-in, please call (920) 215-0088 or e-mail eaachapter41@gmail.com.
Things to See and Do:
Airplane rides for sale
Music
Food and beverages (hamburgers, hot dogs, brats, chips, soda, water) for sale throughout the event
Airplanes, ThedaStar medical helicopter, local fire truck, radio controlled aircraft, and more on display
Radio controlled aircraft airshow from noon-1PM by the Valley Aero Modelers
Raffle prizes with tickets for sale before and during the event. Need not be present to win. Tickets available from EAA Chapter 41 members.
Meet pilots, learn more about flight training and recreational flying, and get more info about EAA Chapter 41
Pilot Info:
Please note, Runway 18/36 will be NOTAMed closed from noon-1:00PM for the RC Airshow. The "unofficial" parallel turf runway will be closed throughout the event.
100LL self-serve fuel available with credit card.
Please plan to park your aircraft on the grass, as hard surface parking will be limited/nonexistent during the event. The Civil Air Patrol (CAP) will be marshaling traffic and assisting with arrivals & departures.
RWY 18/36: Paved, 2450x30', left traffic, elevation 850', pattern altitude 1,000' AGL.
Use caution for ATW Class D airspace approx. 1.5 mi north.
CTAF: 122.9
For field conditions or other airport-related questions, please contact airport owner/manager Keith Mustain, 920-376-0064.