Sponsored by EAA Chapter 406
Click here to see the BACE informational poster
See our progress at EAA 406 eXenos Builders Log Site
Upload pictures at https://eaabuilderslog.org/?blprojadd&proj=7wRKiJpxu&a=7wRQfBYza
See us in the Kitsap Sun here.
A Great Big Thank You to Bosch for their generous tool donation.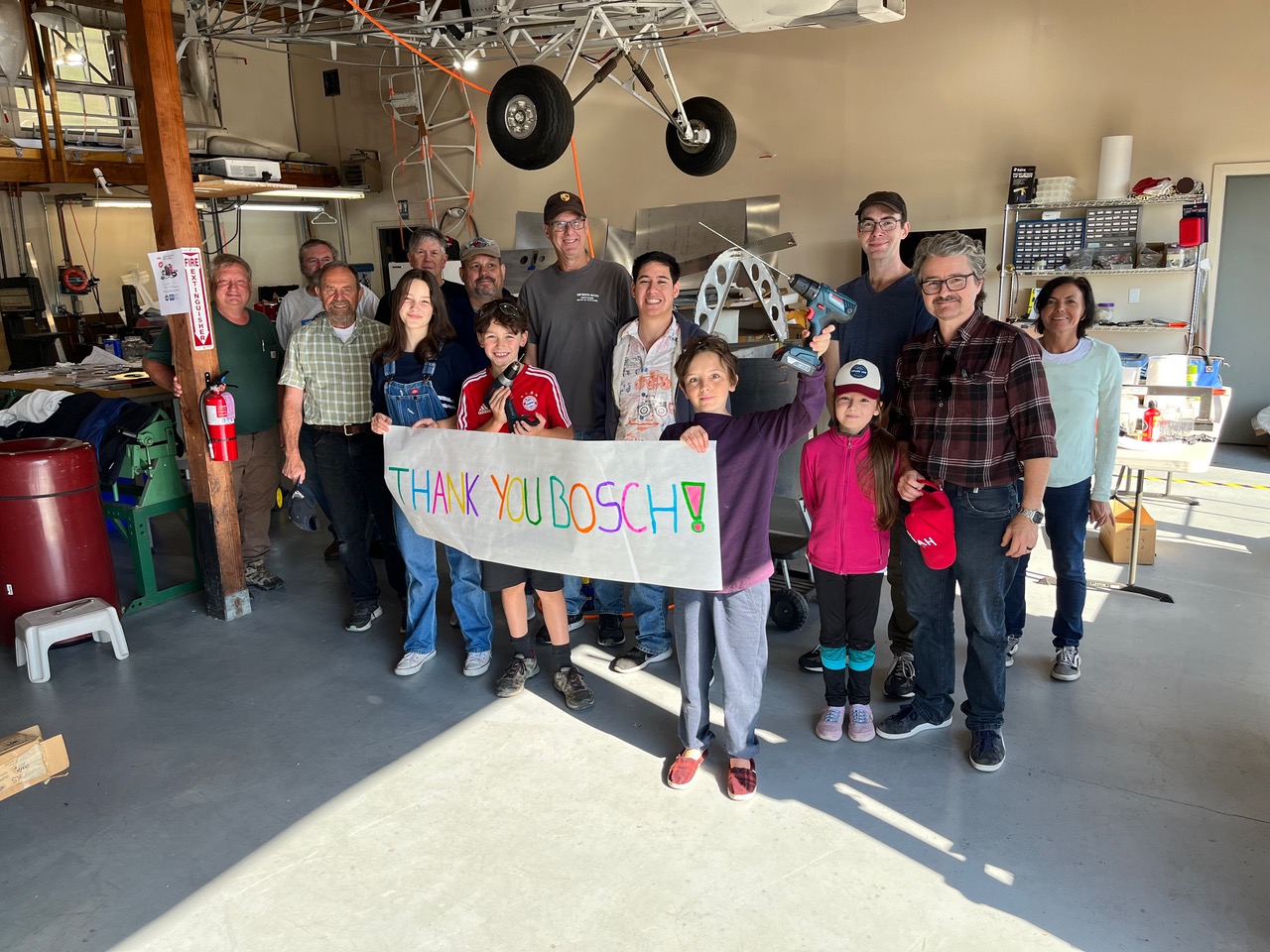 Building an airplane is a family affair.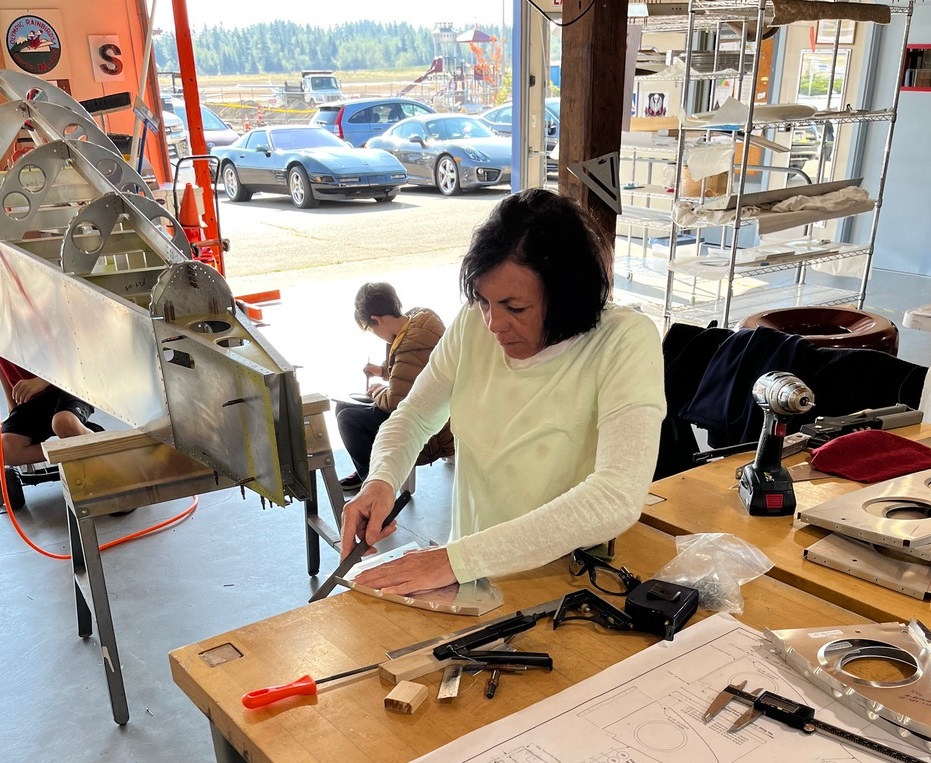 Marc working on the fuselage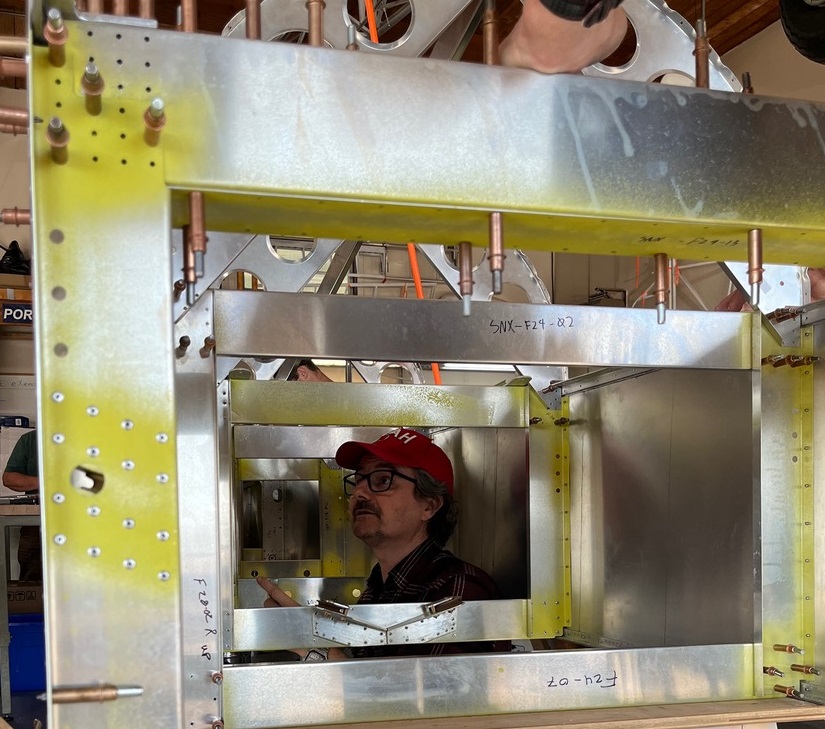 Pulling Rivets! Both stabilizers are closed.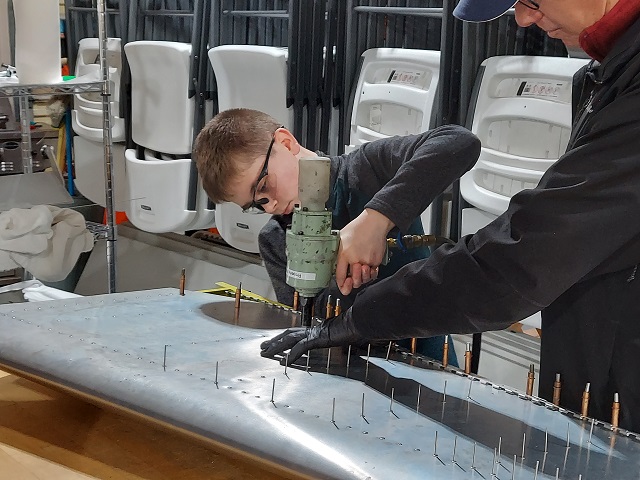 John helps the crew finish the left stabilator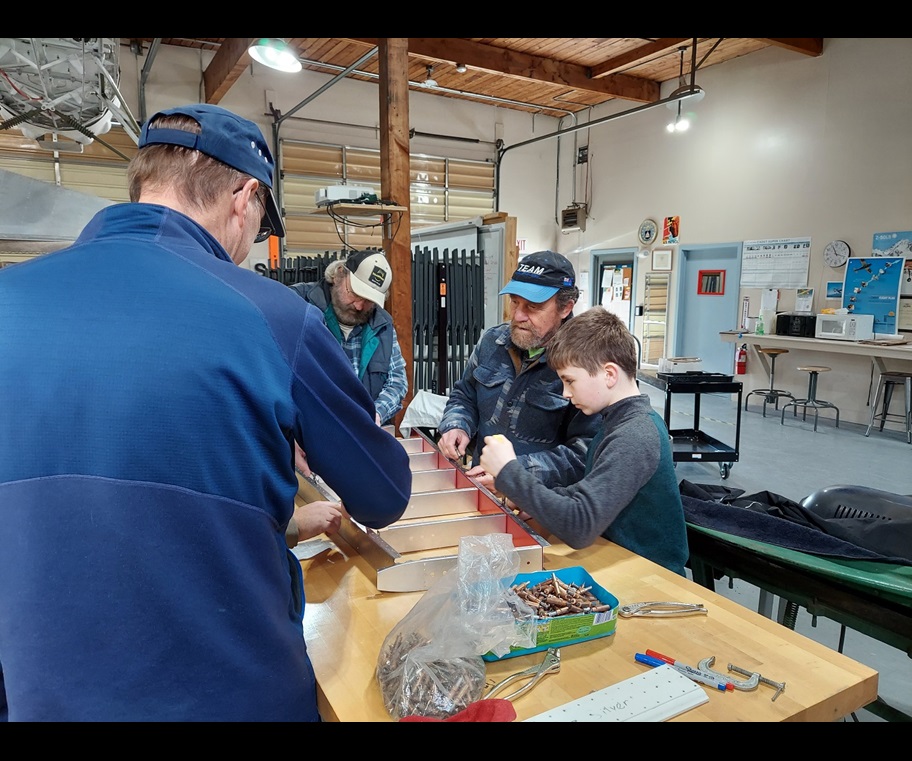 Making Airplane Parts
Mike and Morgan double checking dimensions.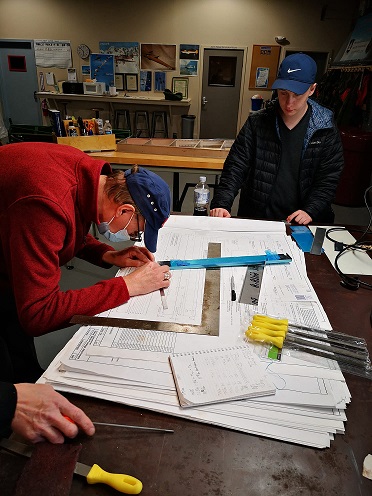 A head scratching moment for Mike, as Morgan looks on.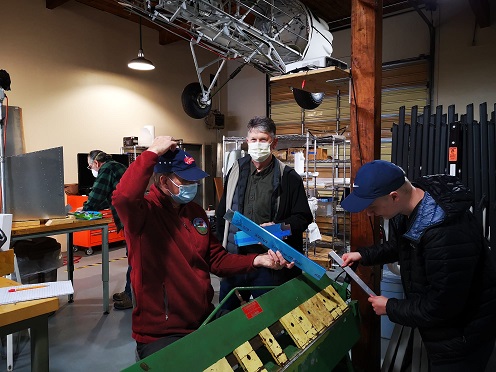 Young aircraft builders transferring dimensions to the new rib material.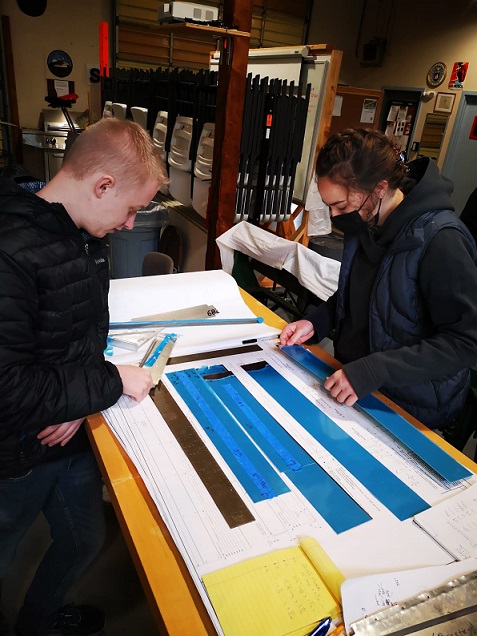 Art, MJ, Morgan, Mike and George (photographer) making ribs for the eXenos v-tail.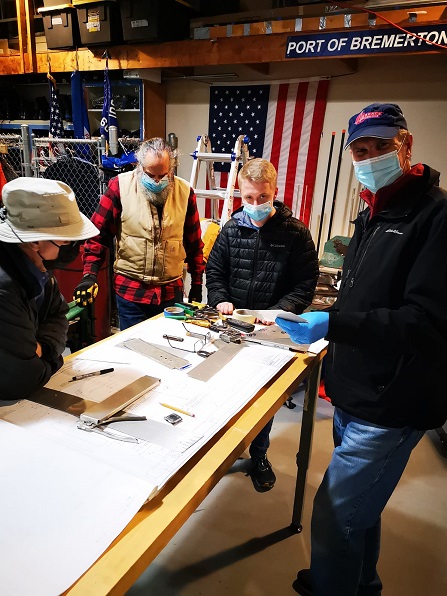 The Xenos is fully inventoried and the work area organized, thanks to Mike and Marc.