EAA Chapter 32
The Spirit of St. Louis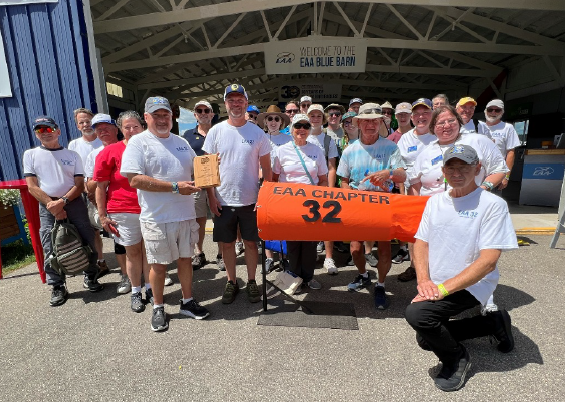 Chapter 32 at AirVenture 2022
EAA Chapter 32's goal is to enhance awareness and promote education of aviation in the St. Louis area.
Meetings are held at 10am on the 3rd Saturday of every month at Smartt Field in St. Charles County. See map for directions.
EAA is open to anyone with an interest in aviation, pilots and non-pilots alike. You must be a member of the National EAA to be a member of a local chapter. For more information about National EAA membership click here. Chapter 32 dues are $40 per year payable by January 1st. Download the EAA32 Membership Application here. Please notice, you may type the information directly onto the form, then print it out. Mail your dues and membership application to the address on the application.
Pay Dues:
Paying your dues with PayPal adds a $2 service fee to help us cover the cost of the fees to use PayPal. Click on the buttons below to pay: