THIS PAGE WAS LAST UPDATED ON SUNDAY, MAY 9th.
Next virtual chapter meeting is Monday, May 24th. Watch for email announcement.
Hangar Talks (donuts & coffee at chapter building), Sat, June 5th, 8-10 AM - (watch for email to follow)

VMC/IMC Club Meetings (see schedule below) - VMC Club Info - IMC Club Info

GMAG at Buffalo Airport, Fri. May 21st & Sat. May 22 - More Info - Volunteer Signup
EAA Chapter 237 Fly-In at Anoka Airport, Sat. June 19th - More Info - Volunteer Signup
(Watch for updates at our Fly-In update page)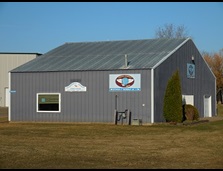 See our chapter building location on Google Maps.
Due to the ongoing COVID-19 pandemic our meetings are still being held virtually using Zoom.
Click Here to see our monthly chapter events calendar.