EAA Chapter 113 is part of the worldwide network of EAA chapters. EAA embodies the spirit of aviation through the world's most engaged community of aviation enthusiasts. EAA's 170,000 plus members enjoy the fun and camaraderie of sharing their passion for flying, building and restoring recreational aircraft. To find out more about EAA and our programs and services, please visit our home page at EAA.org.
About EAA Chapter 113
EAA Chapter 113 was founded in May 1961 at its present location at Mettetal Airport in Canton, Michigan. Originally, Chapter meetings were held in the basements of members homes. Eventually, a small Quonset hut was built that was large enough to hold one small plane.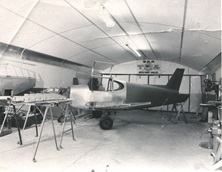 Since then, the EAA Chapter 113 facility has grown into a modern, aviation center that includes a meeting room, workshop and library. Programs such as Young Eagles, educational scholarships, and weekly activities, have helped us grow to include members from around the world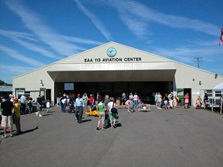 Throughout the years, our members have completed over 100 different aircraft. So whether you are looking to build, restore, fly, or simply enjoy airplanes and aviation, you are welcome to attend our events and join our chapter. We get together with like minded people to share ideas, exchange information, encourage safety, serve the local aviation community and have a lot of fun doing so. Please come to our next meeting or event as our guest.