Welcome to the Salem, Illinois Chapter of the IAC!
We are a group of aerobatics enthusiasts, competitors, and pilots who get together with like minded people to share ideas, skills and techniques, critique constructively, promote and enhance safety and have a lot of fun doing so. Our membership is primarily in Missouri (St. Louis region) and Illinois but we welcome and have had members from Kentucky, Tennessee, and Mississippi.
We are all about friends, family and fun. You don't have to compete in aerobatics to be a member. We have members that are interested in recreational aerobatics or who are non-pilots, but still enjoy and help in our endeavors. Whether you fly competition, are an aerobatic enthusiast or simply enjoy airplanes and aviation, you are welcome to attend our events and join our Chapter.
Why Join Our Chapter and Enjoy Aerobatics?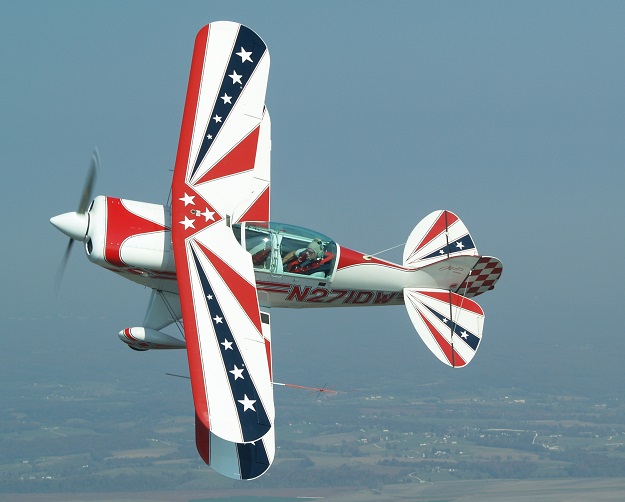 Put simply: it's fun, challenging, and makes you a safer/more confident pilot. Similar to figure skating, aerobatic sequences are a ballet of pilot and machine through a choreographed set of standardized maneuvers in front of judges. After a little practice, the only unusual attitude will be straight and level! Competition, if you choose to pursue that, offers 5 categories ranging in difficulty from Primary, which can be flown with less expensive aircraft like the Citabria to Unlimited, which requires higher performance equipment. Our Chapter's goal is to provide guidance and an environment so that everyone can enjoy aerobatics safely, regardless of whether you are just learning or ready to compete for the US Team.