Our next meeting is January 7th at 10am with lunch at 12. All are welcome as long as you don't mind a lot of airplane talk. Weather permitting, we might even do some flying. So come on out!
Follow us on Facebook at "EAA Chapter 297" or stay tuned here for the latest event information.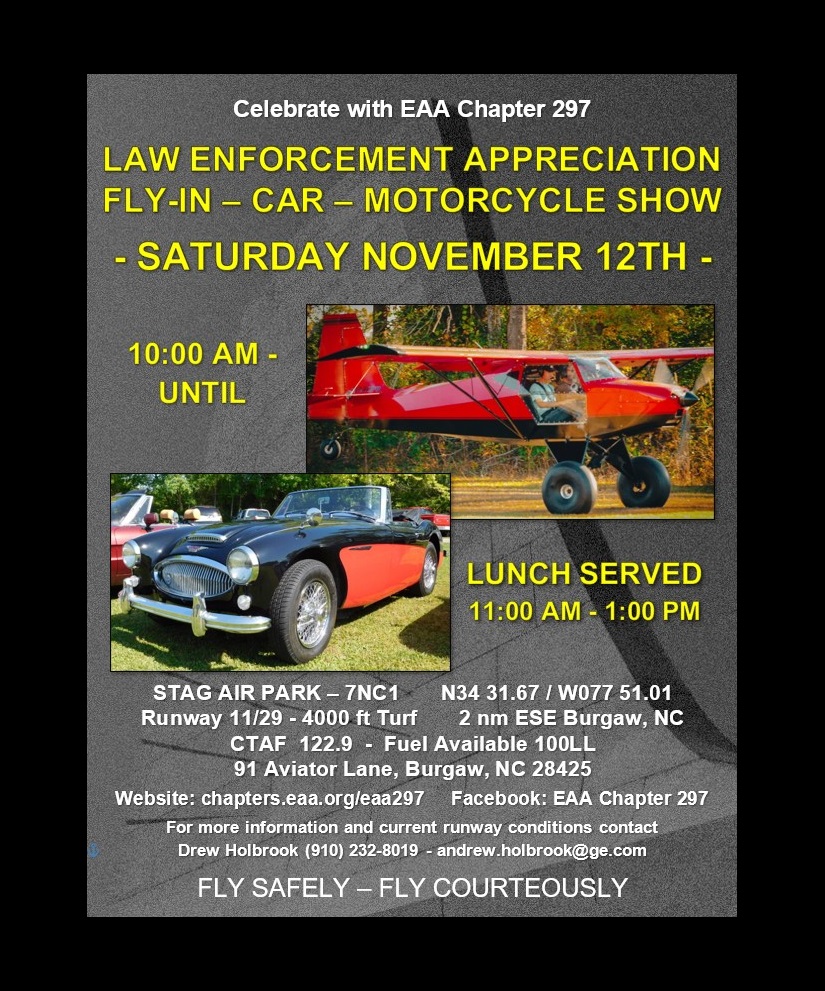 Did you miss the last fly-in? Check our Event Photos and Videos page!
Please remember you are always welcome to fly in anytime and catch us enjoying Stag Air Park.
Our monthly meetings are always a fun destination for great conversation and a tasty lunch. Keep watch here and our Facebook page for meeting notices, generally the first Saturday of the month at 10am.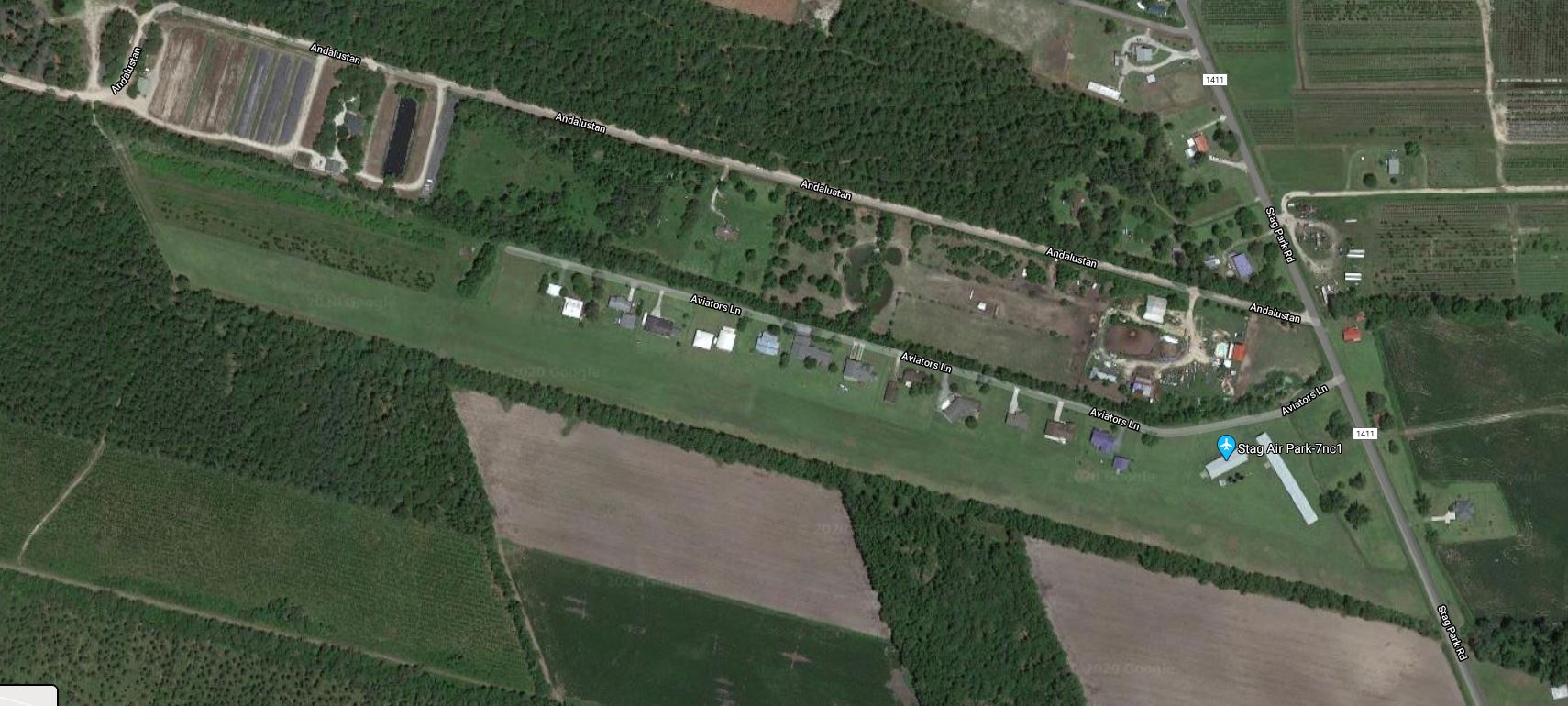 Stag Air Park
91 Aviator Lane
Burgaw, NC 28425
Whether you fly, build, restore or simply enjoy airplanes and aviation, you are welcome to attend our events and join our chapter.
We are a group of aviation enthusiasts, aircraft builders, and pilots who get together with like minded people to share ideas, exchange information, encourage safety, serve the local aviation community and have a lot of fun doing so. Please come to our next meeting or event as our guest.
Our chapter is part of the worldwide network of EAA chapters. EAA embodies the spirit of aviation through the world's most engaged community of aviation enthusiasts. EAA's 170,000 plus members enjoy the fun and camaraderie of sharing their passion for flying, building, and restoring recreational aircraft. To find out more about EAA and their programs and services, please visit EAA.org.