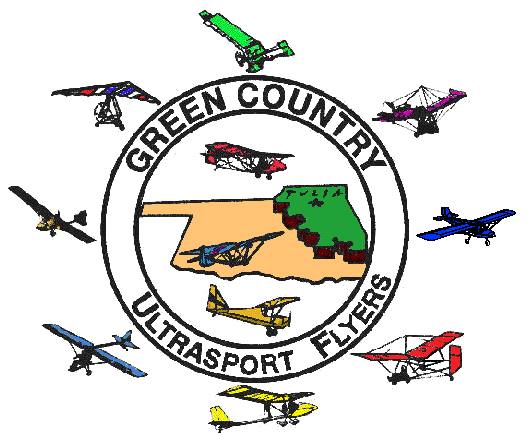 - Promoting Aviation Safety Thru Education -
President:

Duncan


Vice President:

Bruce


Secretary/Treasurer:

Floyd


Manager of Memberships:

Michael


Newsletter/Website Editor:

Dave



<! -- -------------- START regular MEETING NOTICE ----------------- -- >
Next Meeting:
Saturday
October 21, 2023
Time: 1:00 PM
Location: Gundy's Airport (O38), Owasso, OK
Roughly 20 miles Northeast of Tulsa.

Members should bring food items according to the following schedule:
Last names A-F, bring a MEAT ITEM
Last names G-O, bring a SALAD or VEGGIE ITEM
Last names P-Z, bring a DESSERT ITEM
<! rotate bottom up to the top >
Guests are always welcome and are not required to contribute to the pot luck
but are certainly welcome to contribute.
<!- --------------- END regular MEETING NOTICE ---------------- ->
Always wanted to fly but never had the money?
Have a medical condition that prevents you from getting any kind of medical and thwarts your pursuit of getting a pilot's license?
FAR Part 103 may be your answer.
Join us at one of our meetings and we can answer your questions about inexpensive, medical-free flying.