Welcome to the International Aerobatic Club Chapter 88 of Michigan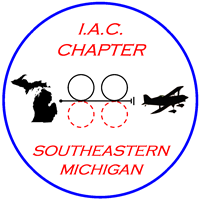 JOIN US!
You may join IAC88 by using this Membership Application and Information Form provided here.
The Regular Membership annual fee is $20. The membership period runs from January through December. A regular member has voting privileges, must be 18 years of age and may run for a chapter officer position. Please send your application and fee to IAC Chapter 88, 32793 Greenwood Dr., Chesterfield, MI 48047 or just bring it to our next meeting.