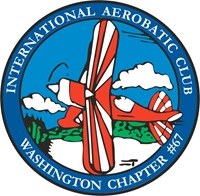 Chapter membership requires membership in IAC.
Please use this link to Join IAC. IAC is part of EAA, so the "Join IAC" link launches the EAA membership page that also enables joining IAC.

This page is for prospective Chapter 67 members and current members who want to renew.
EAA and IAC membership is required to compete in contests and serve as a judge.

Attendance in a Chapter 67 aerobatics camp (see Coaching and Camp) requires (EAA/IAC and) Chapter 67 membership. Chapter 67 members can attend the Chapter 67 judges school for free; some other chapters charge to attend their judges school.

Please download the IAC Chapter 67 Membership Application (Microsoft Word 2010 document), complete the entries, and send as an attachment to Chapter 67 President Peggy Riedinger iac67president@gmail.com. To renew, if your information has changed, update the entries to with the changed information. We'll have instructions soon on paying the $25 chapter dues using a PayPal link on this page.