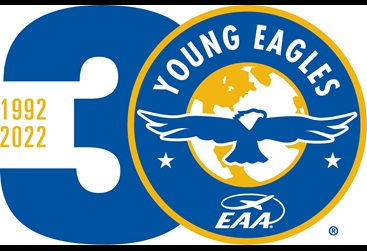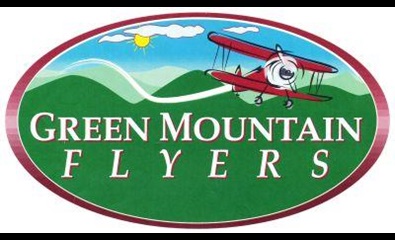 Our 2023 Young Eagles season passed by with our events all being rained out. We did manage to host on rather small event which was a rain date and was delayed a week due to initially being rained out as well.

We did not have the Vermont Army National Guard with us this year since many of their troops and equipment were deployed overseas.
Godspeed to them for their duty to our country.

Our 2022 Young Eagles events were the best yet with many smiling faces attending our events. We have changed our program to a semi-private invitational format.
Best part is we saw growth at each event.
We have also been graced with the Vermont Army National Guard Medevac unit attending our events, providing a very positive view for our youth and families as well as providing demonstrations of deployment and rescue utilizing the rescue winch on the
HH60M Black Hawk helicopter.
We are very grateful for their attending our events.
WHY WE FLY YOUNG EAGLES:
By Charlie North
Many pilots have a story to share about how their love for aviation began, and their stories often involve an airplane ride when they were young. These experiences stay with them, fueling their desire to fly or be around aircraft. This is important since there is a very real shortage of pilots looming as well as other career paths available in the vast world of aviation. This is the essence and aim of the Young Eagles program. In addition to giving young people inspiration, we also hope that introducing our youth to aviation will enhance the value to them of pursuing education in math and the sciences.
Aviation has also played a major role in history. We have witnessed the fastest changes to our world both culturally and industrially. The historic events which aviation has played a major part in are being lost in our school systems. Much of this history can be brought to our youth through the programs we offer.

Our chapter's history with the Young Eagles program began in 2016 when Chapter 968 held two rallies, flying a total of 18 youth at the Rutland Airport (KRUT). Our events now have a much higher attendance and we generally host at least four events a year. We are now on the path of further growth and holding YE rallies at other regional airports. In this article, we provide information for a typical rally and also a bit more information for the parents.
Your Flight Experience
Your Young Eagles flight will last approximately 20 minutes and you will see the earth and sky in a new and exciting way. This is your chance to experience the freedom of flight that many people only dream about.
Many people remember this experience for the rest of their lives. You will, too!
On the ground: Your pilot explains what will happen during the flight. You may talk about the airplane, review an aeronautical chart (or map), and complete a careful "walk-around" preflight inspection of the airplane.

Just before takeoff: Your pilot explains the interior of the airplane, including the operation of the aircraft door, safety belts, instrument panel, and head sets.

In the air: The flight lasts about 20 minutes. And, if you want, your pilot may let you take the controls!

Back on the ground: There's more time for you to ask questions. Your pilot is happy to tell you more about flying and their particular airplane.
You also get an official Young Eagles logbook with a personal code to activate your free EAA Student Membership and Sporty's Learn to Fly Course.
Information for Parents
Your child can join the ranks of more than 2.3 million Young Eagles and see their world from a whole new perspective.
Since 1992, Young Eagles flights have been safely conducted in nearly every type of general aviation aircraft, from light planes to business jets, and everything in between.
These flights for your child are offered at no cost to you. Also this is not just a one-time offer; your child can ride with us at every event we host up till their 18th birthday.
What is EAA?
EAA, the Experimental Aircraft Association, is an international aviation association founded in 1953 and headquartered in Oshkosh, Wisconsin. Chapters are located in all 50 states and many countries. Members are aviation enthusiasts of every interest area and age group, including many airline and commercial pilots, engineers, business people, and even astronauts.
Why was the EAA Young Eagles program developed?
The EAA Young Eagles program was founded in 1992 to welcome young people into the world of aviation. Aviation is exciting and vital to our nation's future, and the best way to convey that message is to offer the experience of flight in a first-hand setting.
These flights are offered free of charge and are made possible through the generosity of EAA member volunteers.
It's the only program of its kind, with the sole mission of introducing and inspiring kids in the world of aviation.
Today, the Young Eagles program has flown over 2.3 million youth between ages 8 and 17.
What do we hope to gain by taking your child flying?
Each Young Eagle will experience a safe and enjoyable flight that will give them new perspectives on the world and life in general. Young Eagles program participants will understand that an individual's potential is unlimited, and for them the sky is the limit!
Flying also requires an intensive understanding of science and math skills, thus offering the child an understanding of the need for today's STEM programs offered in school.
Who are the pilots?
Our pilots participating in the Young Eagles program are local members of EAA who volunteer their time and aircraft to make your child's flight possible. Each pilot is licensed by the FAA and all aircraft are likewise licensed by the government. The flights are conducted according to federal regulations. No aerobatic maneuvers are performed.
How does my child become a Young Eagle?
If your child is between the ages of 8 and 17, contact us to register for our next rally. As a parent, you'll need to complete an online Young Eagles registration form that we will provide a link to prior to our event. One the day of the event a parent needs to be present with their youth.
What will the flight be like?
First, your pilot will explain what will happen during the flight. This might include talking about the airplane, reviewing an aeronautical chart and identifying reference points during the flight, completing a careful "walk around" preflight inspection of the airplane, and explaining the parts that control the airplane, helping buckle your child's seat belt, and describing the interior of the airplane, including the instrument panel and control system.
Once in the air, your child will see the earth and sky in a new and exciting way. They will experience the wonderful freedom of flight that many people only dream about. Many people remember this experience for the rest of their lives. The length of the flight depends on many factors, but most Young Eagles flights last about 20 minutes.
Back on the ground, there will be additional time for questions after the flight. Please note that each pilot is encouraged to follow the Young Eagles pilot guidelines, but also has the freedom to customize the flight to make the most of local conditions and facilities.
What happens to the registration form?
After the flight is completed, the pilot will issue your child the official EAA Young Eagles logbook and certificate. Our staff then delivers the registration form to the EAA Young Eagles office, where the flight will be officially registered in the World's Largest Logbook.
At the same time, EAA understands that privacy is important. Only basic information is displayed on the web and your address and phone number will never become part of the public database.
EAA will send your child follow-up information about our free online ground school course provided by Sporty's pilot shop., details regarding other youth aviation programs, and EAA scholarships. Your child's name and e-mail address will not be sold or used for commercial purposes. Our Chapter and EAA is sensitive to keeping you and your child's contact information confidential.
What if your child really liked the flight?
Your child's first flight is just that: the first. If they really liked their flight and experience gained, they are more than welcome to join us for more flights at any and every of our and other chapters Young Eagles rallies.
For more information from EAA headquarters about the Young Eagles program, visit youngeaglesday