Chapter 857
Pittsburgh-Butler Region Experimental Aircraft Association
Ford Tri-Motor
The Ford Tri-Motor is returning to KBTP!
On September 8-11, 2022 the EAA tour of the Ford Tri-Motor will once again stop at Pittsburgh-Butler Regional Airport where you can experience this beautiful piece of aviation history. EAA Chapter 857 hosted the tour in 2015 as you can see in the photo gallery posted below.
You are invited to take to the air in the restored 1929 Ford Tri-Motor. Tickets may be booked in advance at the following web site link:
https://www.eaa.org/eaa/events-and-experiences/fly-the-ford-eaa-ford-tri-motor-airplane-tour
This website also contains references to the histories of the Model 4-AT-E and 5-AT-B aircraft that the EAA flies for these tour events.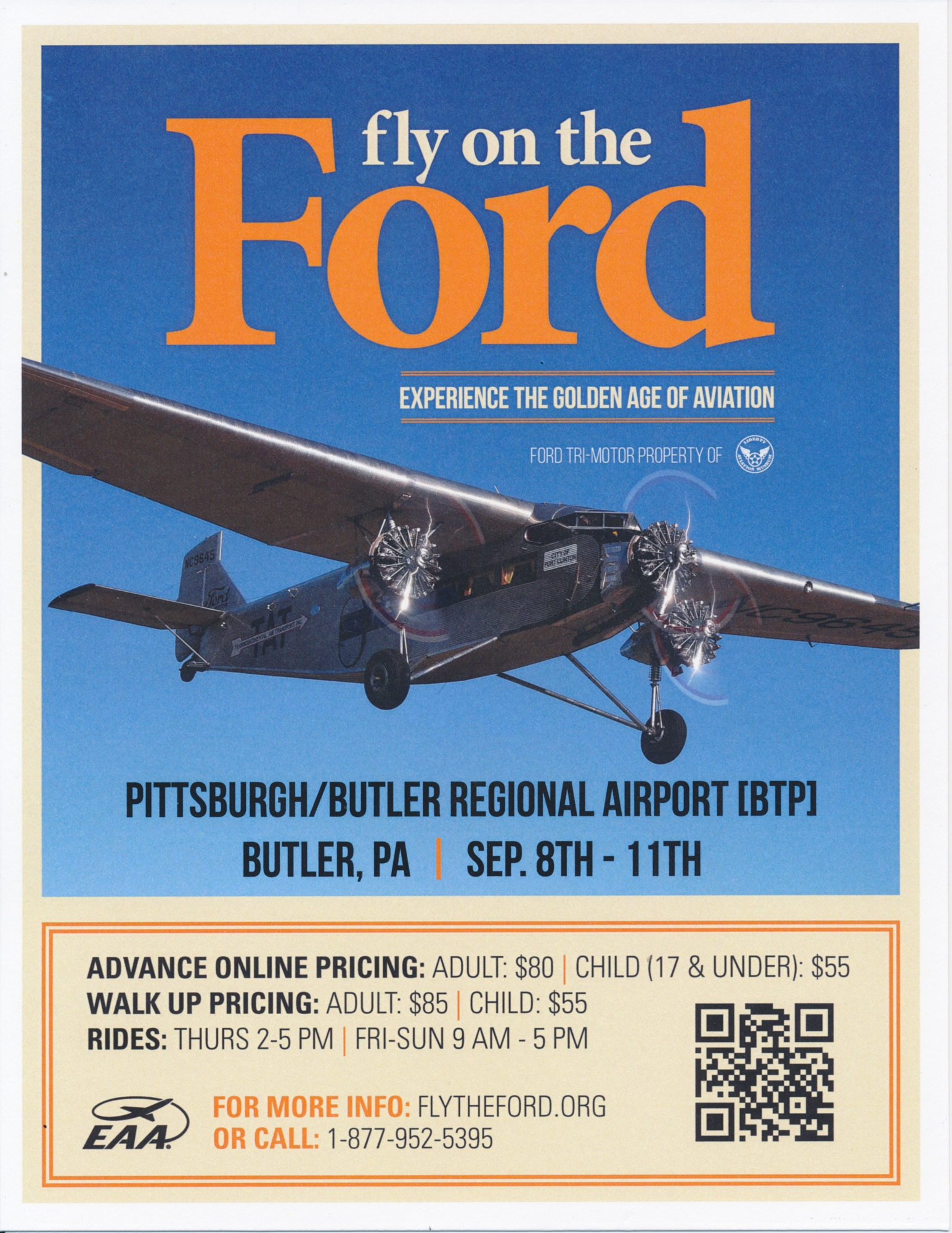 ---
The 2015 Ford Tri-Motor Visit to KBTP: Photo Gallery
A vintage 1928 Ford Tri-Motor Model 5-AT-B from the Liberty Aviation Museum in Port Clinton OH visited Butler County Airport on July 9 through 12, 2015. Rides were offered to the public on this historic example of the airline industry with a total of 47 flights made over the duration of the event. The event started with a photo op featuring the Tri-Motor and a line up of vintage Fords from a local Butler County Ford Car Club. See also a video of the aircraft here.