EAA's local chapters are about people, bringing together individuals interested in learning more about aviation as well as sharing their own knowledge. Chapter members are involved in a variety of social and educational activities, including Young Eagles rallies, fly-ins, building seminars, and more, to build awareness in the community. Download EAA Membership Handbook.
Programs: Flight Advisers, Young Eagles, Technical Counselors, Eagle Flights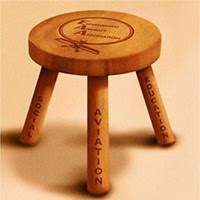 "If you aim at nothing, you will hit it every time"
"EAA Chapters are like our churches, each one dedicated to spreading the word of sport aviation" (Three Legged Stool) ~ Paul Poberezny
EAA Chapter 78 is a 501(c)(3) tax exempt organization (22-1146430). Donations to EAA Chapter 78 are tax deductible to the fullest extent allowed by law.