Sept. 9, 2020 - Here is the on-line presentation by Scott Henderson. He talked about the "Blue Origin"at Cape Canaveral, Florida.
Presentation on Saturday August 29 2020
Dr Leo Murphy gave a great presentation on the history of the Red Baron at the EAA724.org hangar Meeting.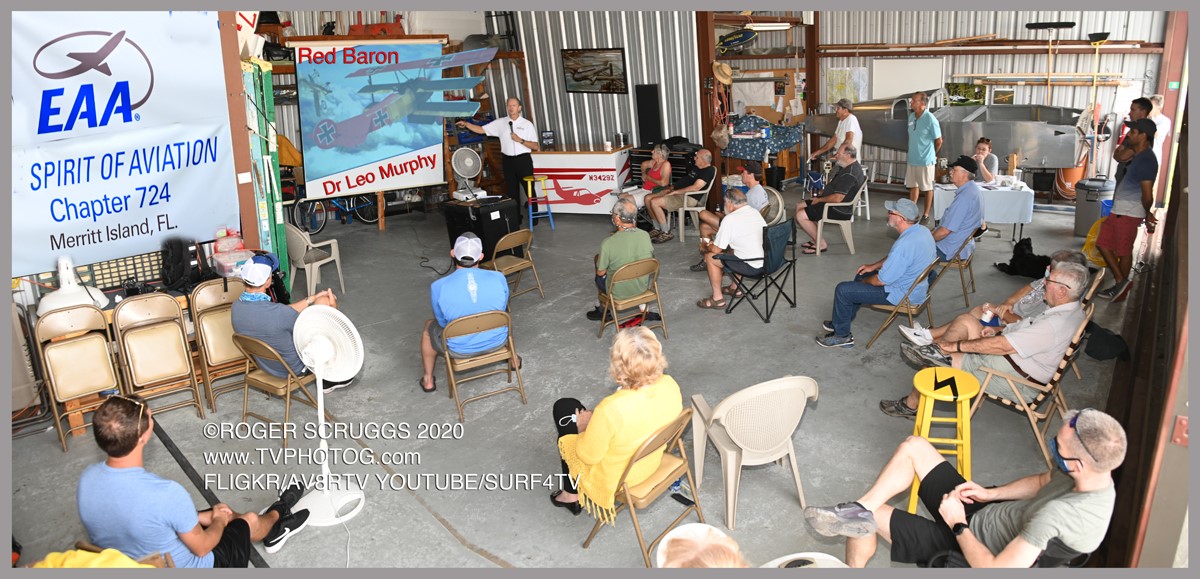 Our next meeting is Feb 12, 2020 at Merritt Island, Fl and our guest speaker is:
Jamie Beckett holds commercial land and sea ratings for airplanes, as well as instrument and multi-engine instructor ratings.
An A&P mechanic with a penchant for the classics, he also writes about aviation and other things. You may have seen his work in AOPA Pilot, or Flight Training, or his regular column in General Aviation News. He's also published several works of fiction,
Seven days a week, Jamie serves as AOPA's You Can Fly Ambassador in Florida. In that role he works with high school and college students who are interested in aviation as a career or a hobby. He helps Rusty Pilots get back into the left seat with confidence – and with thousands of success stories, that program is definitely working well.
A good deal of his time is spent working with pilots and aviation enthusiasts who would like to form a flying club, or have a desire to operate their existing flying club more effectively, and as a CFI with a wealth of experience behind him, he is always willing to work with flight schools to help them improve their level of service to serve their customers and their own bottom line better.
Jamie's preferred mode of transportation is a bright yellow and black Re-imagined Cessna 152, which he often refers to as his company car.