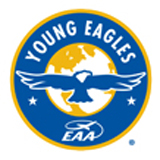 Founded in 1992, the Young Eagles program is dedicated to giving youth ages 8–17, an opportunity to go flying in a general aviation airplane. These flights are offered free of charge and are made possible through the generosity of EAA member volunteers.
It's the only program of its kind, with the sole mission to introduce and inspire kids in the world of aviation.
Today, the Young Eagles program has flown over 2 million kids.
For more information from EAA headquarters about the Young Eagles program, visit www.youngeagles.org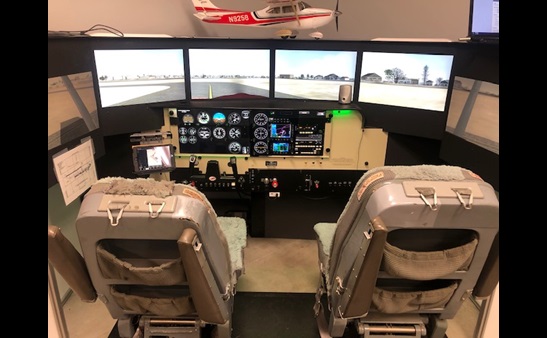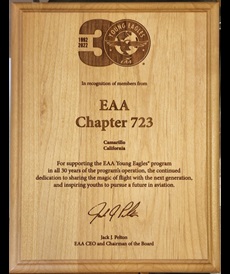 Chapter 723 is fortunate to have on site a professional level flight training simulator donated by the 'Hutchinson Foundation', to support our youth education programs. As real as it gets without actually being in an aircraft, the Red Bird simulates the flight experience of a Cessna 172 aircraft with full controls, navigation and communication radios. In addition to Young Eagle flights, youth participants will have their turn with an experienced mentor on this incredible device.
Last year at AirVenture 2022 in Oshkosh Wisconsin, Camarillo Chapter 723 was recognized for supporting the young program for 30 continuous years. We are honored to have this recognition.