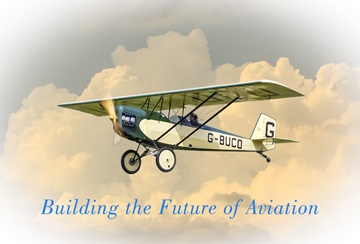 EAA 690 has a very active Youth Aviation Program. We offer an ongoing Ground School for our youth as well as our build program.
The build program currently meets on the 2nd, 3rd & 4th Saturday each month from 9:00 am - 1:00 pm. Our mentors work with the youth to guide them through the process of building different airplanes. We currently have four projects in process, an Ultra-Lite Pietenpol, Fill-size Pietenpol, Bede BD-6 and various R.C. Models.
The program is available for youth age 14 and up. Youth that participate earn credit for the time they work. Currently, those credits can be applied toward flight training in the future. The program has a maximum capacity of twenty-four youth. If you have a youth that has a keen interest in aviation you can email Randy Epstein.
Program Documents for Downloading
EAA 690 Youth Mentorship Program
EAA 690 Youth Program Student Pledge of Participation
Youth Photo and Tool Permission Form
Youth Aviation Program Medical Guidelines