Pancake Breakfast and More
EAA 690 Spaghetti Dinner
Mark your calendar for Saturday October 24. Gather at 6 PM, Dinner at 6:30 PM for Steve Ashby's Famous Spaghetti! Dinner also includes drinks, salad and cheesecake for dessert. Bring your own beer or wine. Special pandemic price is $8 a person!
For reservations, please confirm at https://www.surveymonkey.com/r/GKDDHK3. Or pay in advance at the October Pancake Breakfast.
---------------------------------------
Runway Update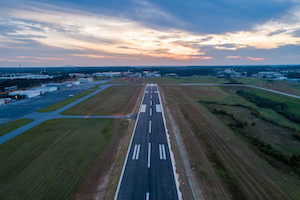 From:
Matthew.Smith@gwinnettcounty.com

Date:
October 14, 2020 at 8:27:41 AM EDT

Subject:REVISED Runway Closure Dates
In order to avoid closing the runway the weekend prior to the Thanksgiving Holiday, the contractor has agreed to push up his closure schedule. The REVISED closure schedule is as follows:
The

First Weekend Closure

is now scheduled to begin on :

Friday, November 6, 2020 at 9:01 p.m. local time. Runway 7/25 will remain closed for the entire weekend until Monday, November 9, 2020 at 7:00 a.m.
The

Second Weekend Closure

is now scheduled to begin on:

Friday, November 13, 2020 at 9:01 p.m. local time. Runway 7/25 will remain closed for the entire weekend until Monday, November 16, 2020 at 7:00 a.m..
NOTAMs will be issued for all closures. Please check NOTAMs prior to planning any flights. Please contact airport administration at 770-822-5196 if you have any questions about the upcoming closures.
Matthew L. Smith, C.M. | Airport Director – Gwinnett County Airport (LZU) | Gwinnett County Government

---
WANTED
5 PILOTS TO FORM A
501C7 FLYING CLUB
EAA 690 wants to help some individuals form a flying club using a Zenith Zodiac 601 aircraft. The chapter currently owns the aircraft kit and is willing to restore it to flying condition. The estimated expense for a Continental 200 engine and VFR avionics will allow the chapter to sell the flying aircraft for $25,000 or less. The chapter would assist the new owners in setting up guidelines for the aircraft to be used to promote aviation locally.
The chapter would also provide a long-term low interest loan to the new owners to keep their expenses to operate the aircraft as low as possible.
To qualify to be a club member you must have at least a private or sport pilot certificate and a current medical certificate.
Please contact John Morgan @ 770-823-1713 or e-mail to president@eaa690.org for more details. EAA 690 membership is not a requirement.
---
Would you like to fly for 75% off
Beginners
Rusty Pilots
Instrument Ratings
Advanced Aviation and EAA 690 are proud to offer 2 Harker-Advanced-EAA690 Aviation Scholarships for 20 hours of solo or dual instruction in a Cessna 172.
If interested, please e-mail info@advancedaviation.com for further details or download and submit the application, rental rates and an application.
You must be at least 18 years of age and be able to pass a 3rd class medical or Basic Med to apply.
---
EAA 690 is a Chapter of the Experimental Aircraft Association, located at Briscoe Field (LZU) in Lawrenceville, Georgia. A diverse chapter with over 250 members, awarded EAA's top level Gold Chapter status, we offer a wide range of aviation-related activities on a regular basis. While the Pancake Breakfast and our monthly meetings are the norm, we also are heavily involved in youth education through EAA's Young Eagles program and our youth programs, regularly conduct fly-ins, and host historical aircraft such as EAA's B-17 "Aluminum Overcast" and the Ford Tri-Motor

EAA 690 members are on SLACK!
Are you using Slack? Have you heard of Slack, but have no idea what it is? Or how to use it? If so, stick around after any of our pancake breakfast presentations, and Brian Michael will go over the in-and-outs of Slack. Anyone not participating in Slack, is welcome to join by contacting any participating member and having them send an invitation. There are many channels of which you may choose any number of interest or all of them. LEARN MORE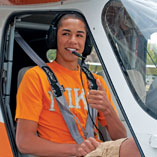 Thank you...
...to all the pilots, ground crew, and registration volunteers for our past Young Eagle rally. If you haven't yet gotten involved, signup at https://youngeaglesday.org/?yesignup. No prior experience necessary.

If working with youth is your interest, the Youth Aviation Build program needs additional mentors to support and grow the program. The Saturday program runs from 9 AM until 1 PM and could be the most rewarding thing you have ever done in aviation. You will never know until you try it